Liquor prices vary according to brand, amount, and location. Prices for various brands and types of liquor can also be found online or at various stores. This idea will help you save some money while buying whisky as you would be knowing the prices beforehand.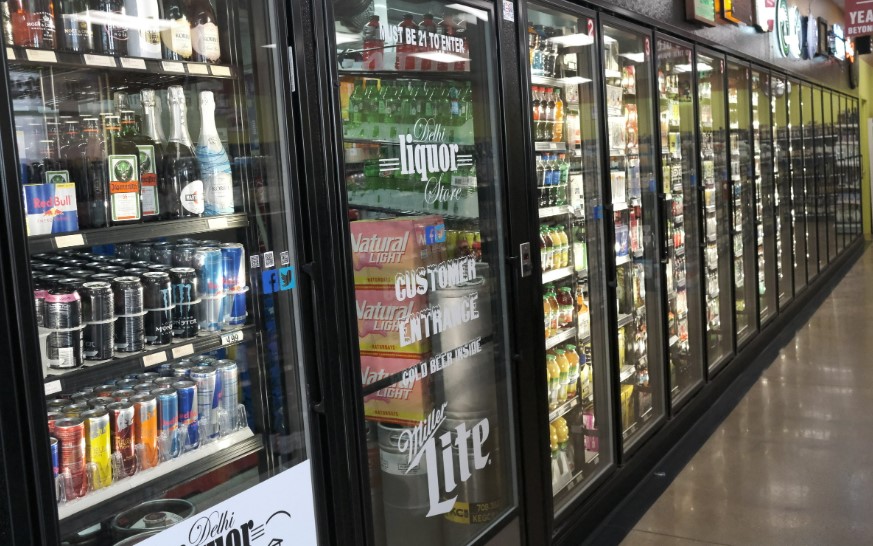 Unlike former businesses where consumers had to stand on the street and booze was sold via a small window, the new shops will be walk-ins, according to the new liquor legislation. The liquor industry will now be run entirely by private companies. The new policy intends to transform the customer experience by replacing traditional booze vends in the city's nooks and crannies with luxurious and stylish liquor stores that are at least 500 square feet in size and offer a walk-in service. Delhi approved rate list 2022-23 is also available on the official website of Excise and Taxation Department Delhi, delhiexcise.gov.in
All of the city's liquor outlets will be transformed are have already converted into fashionable and upscale establishments. The new liquor stores will feature beautiful interiors, high-quality drinks, and friendly service. The prices of liquor in Delhi are detailed in this article. It lists all of the different types of Whisky and Beer with their quantity as well as their costs.
Also Read Best Liquor Shops in Delhi
Here are the latest updated rates of Liquor in Delhi :-
| | | | |
| --- | --- | --- | --- |
|  Brand | Full | Half | Quarter |
| 100 Pipers Whisky | Rs 1250 | Rs 700 | Rs 370 |
| 100 Pipers  12 Years Old Whisky | Rs 2150 | Rs 1200 | Rs 700 |
| 1965 Spirit Of Victory Sup. Prem Rum | Rs 400 | Rs 200 | Rs 100 |
| 8PM Premium Black Super. Why 60Ml(B) | | | Rs 40 |
| 8PM Premium Black Super. Why 90Ml(B) | | | Rs 65 |
| 8PM Premium Black Superior Why | Rs 490 | Rs 245 | Rs 125 |
| After Dark Premium Whisky | Rs 490 | Rs 245 | Rs 125 |
| After Dark Premium Whisky 90Ml | | | Rs 65 |
| All Seasons Con.Col.Res.Why 2000Ml | Rs 1310 | | |
| All Seasons Con.Col.Res.Why 60Ml(B) | | | Rs 40 |
| All Seasons Con.Col.Res.Why 90Ml(B) | | | Rs 60 |
| All Seasons Conn.Coll. Res.(W) Ltr | Rs 650 | Rs 320 | |
| All Seasons Connoiss. Coll.Res. Why | Rs 490 | Rs 245 | Rs 125 |
| Antiquity Blue Ultra Classic Whisky | Rs 880 | Rs 440 | Rs 220 |
| Antiquity Blue Ultra.Clasc. Why 90M | | | Rs 110 |
| Antiquity Blue Ultra.Clasc. Why Ltr | Rs 1170 | | |
| Aristocrat Premium Whisky | Rs 410 | Rs 205 | Rs 100 |
| Aristocrat Premium Whisky (500Ml) | | Rs 270 | |
| Artic Vodka | Rs 910 | Rs 455 | Rs 225 |
| Artic Vodka 60Ml | | | Rs 75 |
| Artic Vodka Natural Green Apple | Rs 960 | Rs 480 | Rs 240 |
| Artic Vodka Nrl Green Apple 60Ml | | | Rs 80 |
| Bad Monkey Super Strong Beer 330 Ml | | Rs 75 | |
| Bad Monkey Super Strong Beer 500 Ml | | Rs 110 | |
| Bad Monkey Super Strong Beer 650Ml | Rs 140 | | |
| Barents Pr.Gold Reserve Why 60Ml | | | Rs 75 |
| Barents Premium Gold Reserve Why | Rs 880 | Rs 440 | Rs 220 |
| Ballantine's Signature Reserve | Rs 1300 | | |
| Ballantine's 12 year old blended whisky | Rs 2650 | | |
| Ballantine's 30 year old blended whisky | Rs 3750 | | |
| Bee Young Craf.St.Beer 500Ml Bottle | | Rs 110 | |
| Bee Young Crafted St.Beer 500Ml Can | | Rs 110 | |
| Bee Young Crafted Strong Beer | Rs 135 | | |
| Black & White Cel.Ed.Bl.Sct.(W)60Ml | | | Rs 125 |
| Black & White Cel.Edn.Scotch(W) | Rs 1550 | Rs 775 | Rs 385 |
| Black Dog Triple Gold Scot.C.E 60Ml | | | Rs 175 |
| Black Dog Triple Gold Scot.Why C.E | Rs 2190 | Rs 1095 | Rs 545 |
| Blackdog Cent.Black Res.Scotch C.E | Rs 1580 | Rs 790 | Rs 395 |
| Blackdog Cent.Blk.Res.Scot.C.E 2Ltr | Rs 4220 | | |
| Blackdog Cent.Blk.Res.Scot.C.E 60Ml | | | Rs 130 |
| Blenders Pride Reserve Collection Whisky | Rs 190 | Rs 380 | Rs 750 |
| Blenders Pride Reserve Collection Whisky 1 Ltr | | | Rs 980 |
| Blue Eyes Green Apple Vodka | Rs 560 | Rs 280 | Rs 140 |
| Blue Eyes Pure Grain Vodka | Rs 520 | Rs 260 | Rs 130 |
| Blue Moon Indian Dry Gin | Rs 1050 | Rs 525 | Rs 260 |
| Blue Moon Sup Green Apple Fl Vodka | Rs 580 | Rs 290 | Rs 145 |
| Blue Moon Super Elite Vodka | Rs 530 | Rs 265 | Rs 135 |
| Bottoms Up Premium Whisky | Rs 420 | Rs 210 | Rs 105 |
| Bottoms Up Premium Whisky 90Ml | | | Rs 55 |
| Calsberg Elephant St.Beer 500Ml Can | | Rs 125 | |
| Canvas Special Vodka | Rs 750 | Rs 375 | Rs 185 |
| Canvas Special Vodka 60Ml (P) | | | Rs 60 |
| Carlsberg Elephant St.Sup.Prm Beer | Rs 165 | | |
| Charlie Gold Reserve Whisky | Rs 540 | Rs 270 | Rs 135 |
| Charlie Gold Xxx Rum | Rs 430 | Rs 215 | Rs 110 |
| Charlie Mist Cit.Green Apple Vodka | Rs 540 | Rs 270 | Rs 135 |
| Charlie Superior Grain Vodka | Rs 490 | Rs 245 | Rs 125 |
| Charlie Xxx Superior Rum | Rs 400 | Rs 200 | Rs 100 |
| Chivas Regal 12 Year Old Scotch 750 ml | Rs 2800 | | |
| Chivas Regal 12 Year Old Scotch 1000 ml | Rs 3300 | | |
| Cliff Hanger Green Apple Pl.H. Vodka | Rs 590 | Rs 295 | Rs 150 |
| Cliff Hanger Plat. Handicraft Vodka | Rs 550 | Rs 275 | Rs 140 |
| Commander N Chief Jamaican Gold Rum | Rs 450 | Rs 225 | Rs 115 |
| Dennis Special Whisky | Rs 420 | 210 | Rs 105 |
| Dennis Special Whisky (90 M.L.) | | | Rs 50 |
| Dignity Superior Grain Whisky | Rs 410 | Rs 205 | Rs 100 |
| Discovery Elite Whisky | Rs 490 | Rs 245 | Rs 125 |
| Double Blue Classic Grain Whisky | Rs 410 | Rs 205 | Rs 105 |
| Episode Superior Grain Whisky | Rs 310 | Rs 155 | Rs 75 |
| Evening Special Exclu. Blnd Whisky | Rs 410 | Rs 205 | Rs 105 |
| Garrison Reserve Ultra Pr.Why 90Ml | | | Rs 70 |
| Garrison Reserve Ultra Premium Why | Rs 550 | Rs 275 | Rs 140 |
| Gladius Blend.10Yr Old Exotic Rum | Rs 450 | Rs 225 | Rs 110 |
| Goa Spirit Of Smoothness Whisky | Rs 270 | Rs 135 | Rs 70 |
| Godfather The Leg.Fin.St.Beer 330Ml | | Rs 70 | |
| Godfather The Leg.Fin.St.Beer 500Ml | | Rs 110 | |
| Godfather The Legendary Fin.St.Beer | Rs 130 | | |
| Golfer'S Shot Barrel Aged Whisky | Rs 770 | Rs 385 | Rs 190 |
| Golfer'S Shot Barrel Whisky 60Ml(B) | | | Rs 65 |
| Golfer'S Shot Barrel Whisky 90Ml(B) | | | Rs 95 |
| Johnnie Walker's Gold Label Reserve Blended Malt | Rs 4600 | Rs 2800 | Rs 1300 |
| Governors Res. 100Per. Sup. Gr. Why | Rs 560 | Rs 280 | Rs 140 |
| Governors Res. Sel. Edit.Gr Whisky | Rs 500 | Rs 250 | Rs 125 |
| Glenfiddich Single Malt Price | Rs 4000 | | |
| Hunter Refreshing Stg Beer 500Can | | Rs 110 | |
| Hunter Refreshing Strong Beer | Rs 130 | | |
| Hunter Refreshing Strong Beer 325Ml | | Rs 70 | |
| Imperial Blue Whisky | Rs 510 | Rs 290 | Rs 160 |
| Indri Single Malt Indian Whisky | Rs 3700 | | |
| Indri Single Malt Indian Why 60M(B) | | | Rs 295 |
| Jameson Irish Whiskey | Rs 1650 | | |
| Jaisalmer Indian Craft Gin | Rs 3450 | | |
| Jim Beam Kent.Straight Bourbon Why | Rs 1540 | | Rs 385 |
| Jogger Superior Rum | Rs 420 | Rs 210 | Rs 105 |
| Jolly Roger Premier Xxx Rum | Rs 430 | Rs 215 | Rs 110 |
| Jordy'S Bar Pr.Platinum Whisky 60Ml | | | Rs 50 |
| Jordy'S Bar Premium Platinum Whisky | Rs 601 | Rs 300 | Rs 150 |
| K.F Ultra Max Pr.Fn St Beer 500Ml | | Rs 140 | |
| K.F Ultra Max Pr.Fn St. Beer 330Ml | | Rs 95 | |
| K.F Ultra Max Premium.Fine St. Beer | Rs 180 | | |
| King Fisher Premier Lager Beer(330) | | Rs 55 | |
| King'S Gold Whisky | Rs 400 | Rs 200 | Rs 100 |
| King'S Gold Whisky (500Ml) | | Rs 265 | |
| Kingfisher Fine Lager Beer | Rs 130 | | |
| Kingfisher Fine Lager Beer 330Ml | | Rs 70 | |
| Kingfisher Fine Lager Beer 500Ml | | Rs 105 | |
| Kingfisher Fine Strong Beer | Rs 130 | | |
| Kingfisher Fine Strong Beer 330Ml | | Rs 70 | |
| Kingfisher Fine Strong Beer 500Ml | | Rs 105 | |
| Kingfisher Premier Lager Beer | Rs 100 | | |
| Kingfisher Premier Lager Beer330Can | | Rs 55 | |
| Kingfisher Premier Lgr Beer Can 500 | | Rs 80 | |
| Kingfisher Strong Plat.Beer 330 Ml | | Rs 70 | |
| Kingfisher Strong Plat.Beer 500 Ml | | Rs 85 | |
| Kingfisher Strong Platinum Beer | Rs 130 | | |
| Kingfisher Ultra Fine Lager Beer | Rs 170 | | |
| Kingfisher Ultra Fine Lgr Beer 330 | | Rs 90 | |
| Kingfisher Ultra Fine Lgr Beer 500 | | Rs 130 | |
| Kingfisher Ultra Witbier Beer | Rs 185 | | |
| Kingfisher Ultra Witbier Beer 330Ml | | Rs 95 | |
| Kingfisher Ultra Witbier Beer 500Ml | | Rs 160 | |
| Lift Up Vodka Finest Spirit | Rs 530 | Rs 265 | Rs 135 |
| Lift Up Vodka Green Apple Flavoured | Rs 560 | Rs 280 | Rs 140 |
| Lone Wolf Mild Beer 330Ml | | Rs 85 | |
| Lone Wolf Mild Beer 500Ml (Can) | | Rs 120 | |
| Lone Wolf Mild Beer 650Ml | Rs 160 | | |
| Lone Wolf Strong Beer 330Ml | | Rs 75 | |
| Lone Wolf Strong Beer 500Ml(Can) | | Rs 110 | |
| Lone Wolf Strong Beer 650Ml | Rs 140 | | |
| M2 Magic Momts Vrv. Cranb.Tes Vodka | Rs 780 | Rs 390 | Rs 195 |
| M2 Magic Momts Vrv. G.App Sup.Vodka | Rs 780 | Rs 390 | Rs 195 |
| M2 Magic Momts Vrv. Lemon.Lus Vodka | Rs 780 | Rs 390 | Rs 195 |
| M2 Magic Momts Vrv. Sup. Gr. Vodka | Rs 760 | Rs 380 | Rs 190 |
| Magic Mom.Rem.Lemon Gr&Ginger Vodka | Rs 580 | Rs 290 | Rs 145 |
| Magic Mom.Remix Green Apple Vodka | Rs 580 | Rs 290 | Rs 145 |
| Magic Mom.Remix Orange Prem.Vodka | Rs 580 | Rs 290 | Rs 145 |
| Magic Momts Daz.Spl.Ed Pre.Gr Vodka | Rs 1020 | | |
| Magic Momts Rex. Chocolate Pr.Vodka | Rs 580 | Rs 290 | Rs 145 |
| Magic Momts Rex. Grp & Watrm. Vodka | Rs 580 | Rs 290 | Rs 145 |
| Magic Momts Rex. Raspberry Pr.Vodka | Rs 580 | Rs 290 | Rs 145 |
| Magic Momts Trpl. Dist. Prem. Vodka | Rs 530 | Rs 265 | Rs 135 |
| Makers Delight Ultra Premium Why | Rs 800 | Rs 400 | Rs 200 |
| Mcdowel Signature Pr.Grain Why 1000 | Rs 1070 | | |
| Mcdowell No.1 Clas. Bl Whisky 500Ml | | Rs 275 | |
| Mcdowell No.1 Classic Blend Whisky | Rs 420 | Rs 210 | Rs 105 |
| Mcdowell No.1 Classic Why (90 Ml) | | | Rs 55 |
| Mcdowell Signature Prem.Grain Why | Rs 810 | Rs 405 | Rs 200 |
| Mcdowell Signature Premier Why 90Ml | | | Rs 100 |
| Medusa Premium Strong Beer | Rs 160 | | |
| Medusa Premium Strong Beer 330Ml | | Rs 85 | |
| Medusa Premium Strong Beer 500 Can | | Rs 110 | |
| Milestone 100 Blend.Pr Ind.Gr Why | Rs 410 | Rs 205 | Rs 105 |
| Milestone 100 Whisky 90Ml | | | Rs 55 |
| Moja Deluxe Rum The Legend Of Black | Rs 410 | Rs 205 | Rs 100 |
| Morning Star Whisky | Rs 360 | Rs 180 | Rs 90 |
| Morning Star Whisky (500 Ml) | | Rs 235 | |
| Morphes Xo Superior Brandy | Rs 840 | Rs 420 | Rs 210 |
| Nvs Royal Envy Exclusive Prem.Why | Rs 800 | Rs 400 | Rs 200 |
| Oakton Barrel Aged Rare F.G Why | Rs 800 | Rs 400 | Rs 200 |
| Oakwood Creek  Whiskey 90Ml (B) | | | Rs 100 |
| Oakwood Creek Whisky | Rs 800 | Rs 400 | Rs 200 |
| Oasis London Green Ap.Vodka 60Ml(B) | | | Rs 45 |
| Oasis London Tr.Dt.Green Apple Vodk | Rs 550 | Rs 275 | Rs 140 |
| Oasis London Triple Dist.Vodka | Rs 530 | Rs 265 | Rs 135 |
| Oasis London Triple Dist.Vodka 60Ml | | | Rs 45 |
| Officer Choice Blue Dl.Gr.Why.500Ml | | Rs 270 | |
| Officers Choice Blue Dlx. Grain Why | Rs 410 | Rs 205 | Rs 100 |
| Officers Choice Pure Whisky | Rs 330 | Rs 165 | Rs 85 |
| Old Habbit Green Apple Vodka | Rs 420 | Rs 210 | Rs 105 |
| Old Habbit Green Apple Vodka 90Ml | | | Rs 55 |
| Old Habbit Premium Whisky | Rs 490 | Rs 245 | Rs 125 |
| Old Habbit Premium Whisky 90Ml (B) | | | Rs 65 |
| Old Habbit Premium Xxx Rum | Rs 400 | Rs 200 | Rs 100 |
| One More Sup. Craft Vodka Grn.Apple | Rs 560 | Rs 280 | Rs 140 |
| One More Sup. Craft Vodka Orange | Rs 560 | Rs 280 | Rs 140 |
| One More Superior Craft Vodka | Rs 510 | Rs 255 | Rs 130 |
| Party Special Blu Super Prem. Why | Rs 410 | Rs 205 | Rs 100 |
| Party Special Rare Whisky | Rs 360 | Rs 180 | Rs 90 |
| Party Special Rare Whisky 500Ml | | Rs 245 | |
| Pentagon Gold Edition Whisky | Rs 490 | Rs 245 | Rs 125 |
| Pentagon Gold Edition Why 90Ml(B) | | | Rs 65 |
| Rampur Ind.Sing.Malt Why Doublecask | Rs 7210 | | |
| Red Code Rare Prem. Whisky 60Ml(P) | | | Rs 40 |
| Red Code Rare Premium Whisky | Rs 500 | Rs 250 | Rs 125 |
| Regal Brigade Prestige Grain Whisky | Rs 410 | Rs 205 | Rs 100 |
| Rockberg Gold Pr. Beer Strong 500Ml | | Rs 110 | |
| Rockberg Gold Premium Beer Strong | Rs 135 | | |
| Rockford Classic Prem. Blend Whisky | Rs 830 | Rs 415 | Rs 205 |
| Rockford Classic Prm. Bl. Why 60Ml | | | Rs 70 |
| Royal Ace Rare Blended Whisky | Rs 500 | Rs 250 | Rs 125 |
| Royal Challenge Pr. Res. Why 1000Ml | Rs 650 | | |
| Royal Challenge Pr. Res.Why. 2000Ml | Rs 1310 | | |
| Royal Challenge Prem. Res. Whisky | Rs 490 | Rs 245 | Rs 125 |
| Royal Green Rich Bl. Why 1000/500Ml | Rs 660 | Rs 330 | |
| Royal Green Rich Blended Whisky | Rs 500 | Rs 250 | Rs 125 |
| Royal Ranth.Heri.Coll. Crft.Lux Why | Rs 1600 | Rs 800 | Rs 400 |
| Royal Stag Whisky | Rs 470 | Rs 260 | Rs 150 |
| Royal Stag Whisky 1000ml | Rs 570 | | |
| Six Fields Bl.Fin Wheat Beer 5000Ml | Rs 2700 | | |
| Six Fields Bl.Fin. Wheat Beer 330Ml | | Rs 125 | |
| Six Fields Bl.Fin. Wheat Beer 500Ml | | Rs 150 | |
| Smoke Lab Vodka Classic | Rs 1600 | | |
| Smoke Vodka Aniseed | Rs 1600 | | |
| Sterling Res.B10 Eq.Bl.Why. 90Ml(B) | | | Rs 100 |
| Sterling Res.B10 Exq.Blend.Why | Rs 800 | Rs 400 | Rs 200 |
| Sterling Res.B7 Elite Blend.Why | Rs 490 | Rs 245 | Rs 125 |
| Sterling Res.B7 Rare Bl.Why.90Ml(P) | | | Rs 65 |
| Teacher 50 Blended Scotch Whisky | Rs 2030 | Rs 1015 | Rs 505 |
| Teacher 50 Blended Scotch Why 60Ml | | | Rs 165 |
| Teacher Highland & Crm.Smth Scotch | Rs 1550 | Rs 775 | Rs 385 |
| Teacher Highland Cream.S Scot(1000) | Rs 2060 | | |
| Teacher Highland Cream.S Scot(60Ml) | | | Rs 125 |
| The Generation Classic Blended Why | Rs 830 | Rs 415 | Rs 205 |
| The Hawkston Nobel Reserve S.Q Why | Rs 540 | Rs 270 | Rs 135 |
| The Rockford Reserve Whisky | Rs 950 | Rs 475 | Rs 235 |
| The Rockford Reserve Whisky 60Ml | | | Rs 80 |
| Tuborg St.Danish 1880 Beer | Rs 130 | | |
| Tuborg St.Danish 1880 Beer 500Ml(C) | | Rs 100 | |
| Tuborg Sup. Premium Strong Beer | Rs 130 | | |
| Tuborg Sup.Prem. Strong Beer Can500 | | Rs 100 | |
| Vat 69 Blen.Scotch Why Cel.Edn 60Ml | | | Rs 120 |
| Vat 69 Blen.Scotch Why Cel.Edn Ltr | Rs 1940 | | |
| Vat 69 Blended Scotch Why Cel.Edn | Rs 1460 | Rs 730 | Rs 365 |
| Wave Platinum Strong Beer | Rs 125 | | |
| Wave Platinum Strong Beer 500Ml Can | | Rs 105 | |
| Whiskin Craft Sp.Res.Gr.Why 90Ml(B) | | | Rs 70 |
| Whiskin Craft Sup. G.Res. Gr. Why | Rs 560 | Rs 280 | Rs 140 |
| Whiskin Craft Sup.G.Res.Gr.Why L/Hl | Rs 740 | | |
| Whiskin Craft Sup.Rs.Gr.Why 60Ml(P) | | | Rs 45 |
| Whistler Blended Malt Why. | Rs 780 | Rs 390 | Rs 195 |
| Whistler Blended Malt Why. 90Ml(B) | | | Rs 100 |
| White & Blue Prem. Why.(90 M.L.)(P) | | | Rs 65 |
| White & Blue Select (W) 1000/500Ml | Rs 660 | Rs 330 | |
| White & Blue Select Whisky | Rs 500 | Rs 250 | Rs 125 |
| White Fox Ref.Cosmo Cranbery 325Can | | Rs 110 | |
| White Fox Ref.Naug.Orange 325Ml Can | | Rs 110 | |
| White Fox Ref.W.Pass.Fruit 330Ml(C) | | Rs 110 | |
| White Fox Tr.Dist Gr.App.Vodka 90Ml | | | Rs 70 |
| White Fox Tr.Dsit Green Apple Vodka | Rs 530 | Rs 265 | Rs 135 |
| White Fox Vodka | Rs 490 | Rs 245 | Rs 125 |
| White Fox Vodka 90Ml | | | Rs 65 |
| Wild Garrano Deluxe Whisky | Rs 600 | Rs 300 | Rs 150 |
| Woodpecker Lager Natural Wheat Beer | Rs 150 | | |
| Woodpecker Lager Nr.Wheat Beer 325 | | Rs 80 | |
| Woodpecker Lager Nr.Wheat Beer 500 | | Rs 130 | |
| B.Philippe Mouton Cadet Blanc Wine | Rs 2870 | | |
| Black Tower Dornfdr.Pinot Noir Wine | Rs 1650 | | |
| Black Tower Riesling White Wine | Rs 1660 | | |
| Bodega Norton Malbec Reserva Wine | Rs 1420 | | |
| Bodega Norton Merlot Wine | Rs 1420 | | |
| Bush Ballad Shiraz Red Wine | Rs 1240 | | |
| Bush Ballard Chardonnay White Wine | Rs 1240 | | |
| Chabchhu Strong Beer 650 Ml | Rs 115 | | |
| Chevalier Alexis Lichine Chard.Wine | Rs 1500 | | |
| Chevalier Alexis Lichine Merlot Win | Rs 1500 | | |
| Druk 11000 Prem. Strong Beer 500Ml | | Rs 110 | |
| Druk 11000 Super Strong Beer | Rs 130 | | |
| Druk Lager Premium Beer | Rs 130 | | |
| Druk Lager Premium Beer 500Ml | | Rs 110 | |
| Druk Supreme Pr.Lager. Beer 500Ml | | Rs 120 | |
| Druk Supreme Premium Lager Beer | Rs 140 | | |
| Duque De Sevilla Garn. Rosado 750Ml | Rs 1200 | | |
| Duque De Sevilla Garnacha Tem.750Ml | Rs 1200 | | |
| Duque De Sevilla Viura Chard. 750Ml | Rs 1200 | | |
| Erdinger Weiss.W.F.Ye.Beer (330Ml bottle) | | Rs 180 | |
| Erdinger Weisse.Dunkel Beer(330Ml Bottle) | | Rs 180 | |
| Finlandia Vodka | Rs 1540 | | |
| Four Cousins Sweet Red Wine | Rs 1090 | | |
| Four Cousins Sweet White Wine | Rs 1090 | | |
| Frontera Chardonnay Wine | Rs 1420 | | |
| Frontera Merlot Wine | Rs 1420 | | |
| Frontera Shiraz Red Wine | Rs 1420 | | |
| Golden Sparrow Sangi.Rubicone R/Win | Rs 1690 | | |
| Jack Daniel Old Tenn.Black Label whiskey | Rs 2690 | | |
| Jack Daniel Tenn. Black Label whiskey(50 Ml) | | | Rs 270 |
| Jagermeister Liqueur 375Ml | | Rs 1665 | |
| Jagermeister Liquor (700 Ml) | Rs 3070 | | |
| Monte Pacifico Chardonnay Wine | Rs 1800 | | |
| Monte Pacifico Merlot Red Wine | Rs 1800 | | |
| Oranjeboom Prem.Strong Beer 500Ml | | Rs 180 | |
| Pater Sangiovese Toscan.Frescobaldi | Rs 2240 | | |
| Solo Syrah Tirio | Rs 1640 | | |
| Two Oceans Pinotage Red Wine | Rs 1680 | | |
| Two Oceans Sauvignon Blanc Wine | Rs 1620 | | |
| Two Oceans Shiraz Red Wine | Rs 1640 | | |
| Velho Pires Red Wine Igp Tejo 2020 | Rs 1180 | | |
| Velho Pires Rose Wine Igp Tejo 2020 | Rs 1180 | | |
| Velho Pires White Wine Igp Tejo2020 | Rs 1180 | | |
| Vina Tarapaca Cosecha Cab.Sauv.Wine | Rs 1650 | | |
| Vina Tarapaca Cosecha Chardonnay Wi | Rs 1650 | | |