How can we forget the order that stated for all the privately-run liquor outlets in Delhi to shut down in order to get revamped under the new excise policy? Well, the policy has certainly transformed the consumer experience in Delhi, and in a big way! Liquor vendors have been replaced in every nook and cranny of our city by ten times better, posher, and more opulent stores with a walk-in facility. If you're still looking for some of the top liquor stores in town, this post is for you, so keep reading!
La Cave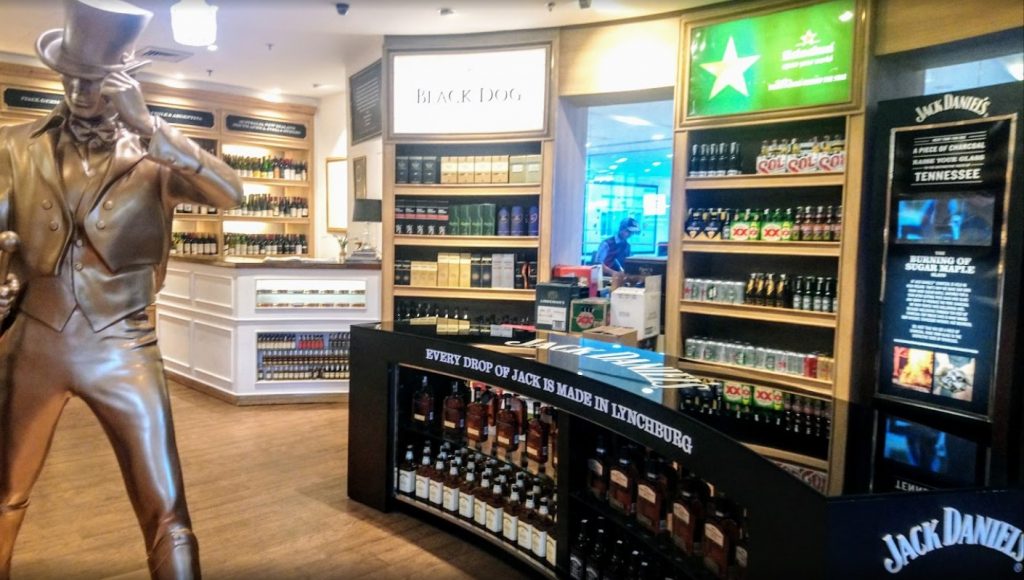 This huge liquor store in the heart of Select Citywalk mall is a wine connoisseur's dream. The focus here is totally on the vino, so you might want to give it a visit before a big date. It was recently taken over by Brindco. They're also the only place in town where you can get Diddy's vodka.
Location – Select Citywalk Mall, Saket
Whisky Theka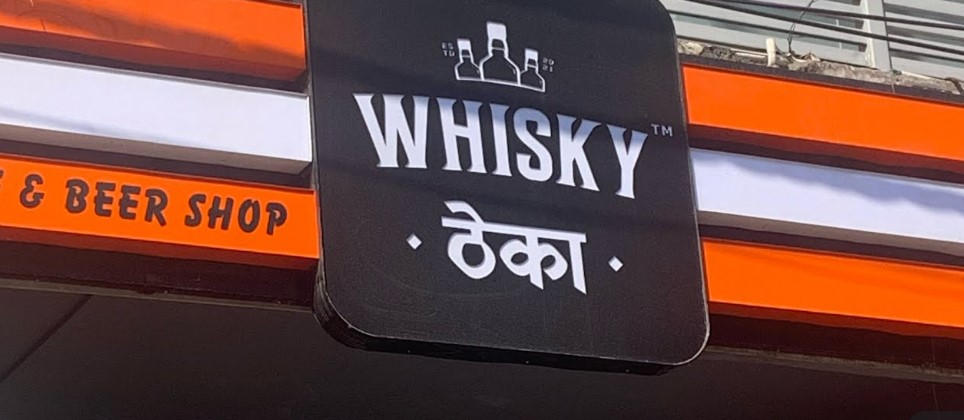 This brand-new, high-end liquor store is all about the finer things in life. They're committed to providing the 'creme de la creme' of the store's offerings to their customers. Their comprehensive liquor selection includes a variety of brands of whisky, vodka, gin, and other spirits. We can't wait to browse their store and pick out our favourite brands to update our bar, and we recommend you do the same because they're now running a fantastic discount of 31% off all imported booze!
Location – Raja Garden
Liquor Store NFC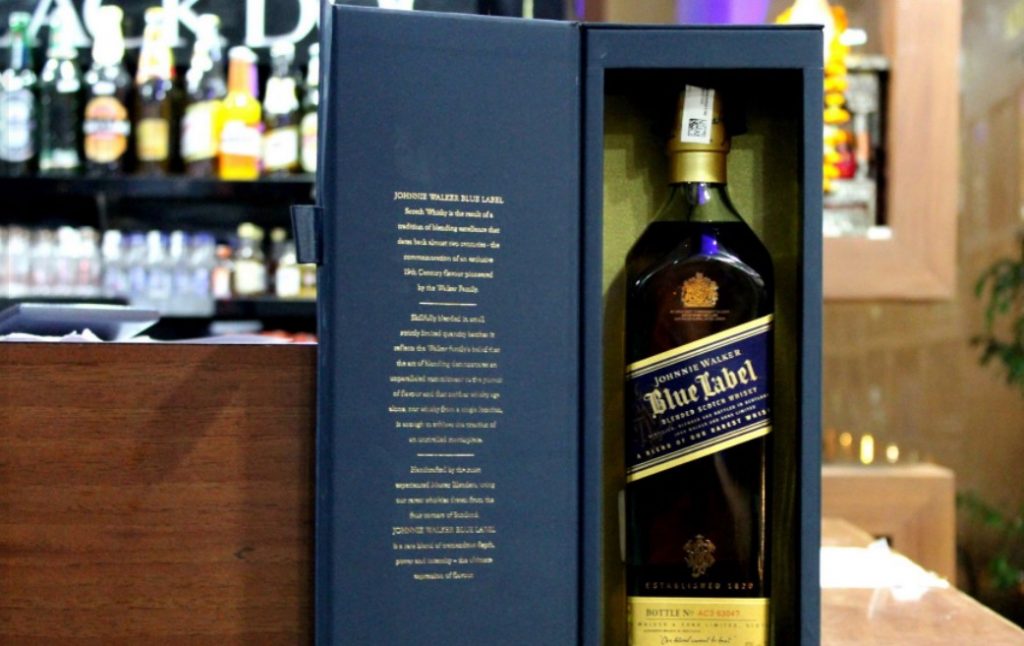 Liquor Store NFC is one of New Friends Colony's largest liquor stores and a popular hangout for the neighborhood's boozehounds. This establishment takes pleasure in its selections, which include all well-known domestic and international brands of beer and whisky.
Location – New Friends Colony
Mall Of Liquor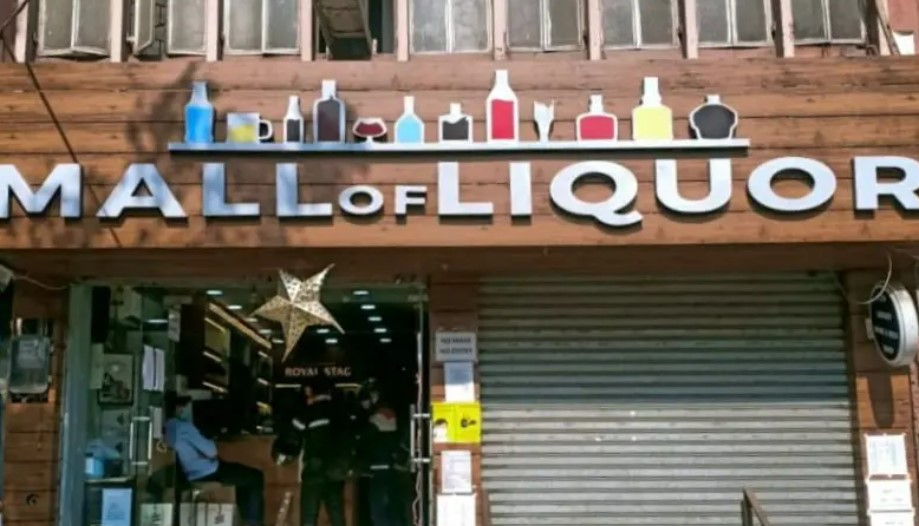 The Mall Of Liquor is a living example of modest, well-stocked liquor stores that provide high-quality spirits. This modestly small establishment sells high-quality beverages, and their selection of domestic and overseas brands is impressive.  We're going to this outlet to load up on supplies for our forthcoming house party.
Location – Rajinder Nagar
Chitranjan Suri Wine & Beer Shop, GK II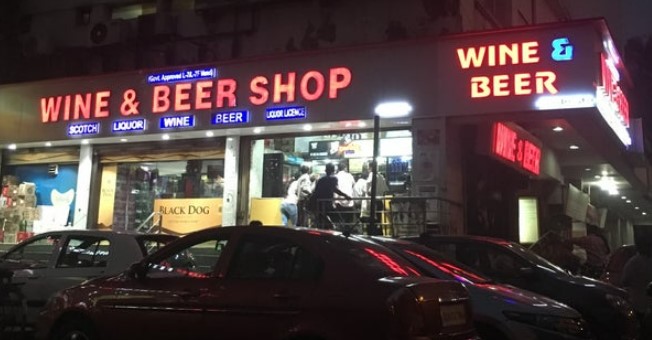 Chitranjan Suri is constantly packed in the Savitri Cinema (now DT) complex in GK II, and with good cause. They preserve classics like Glenfiddich, Glenlivet, and Chivas Regal, aged between 12 and 18 years, in addition to the customary. If you're going solo, this is one of the few places where you can acquire a small bottle of wine.
Location – GK II
Liquor Emporium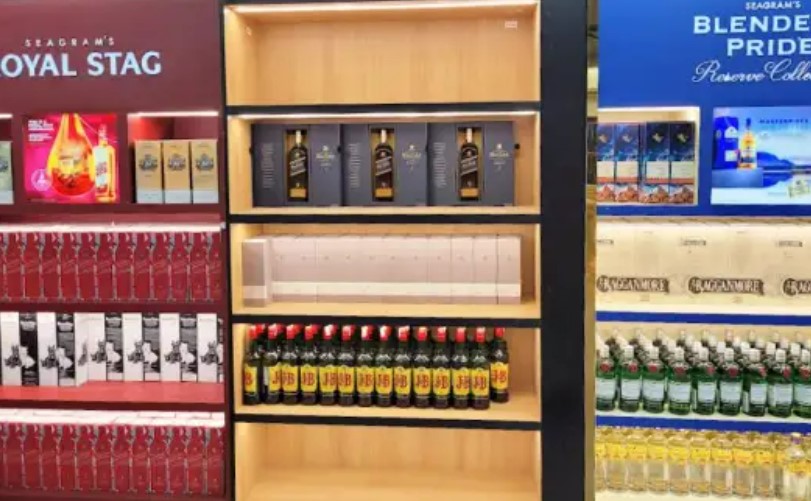 Liquor Emporium is your go-to store for whisky aficionados, as they have a vast assortment of whisky in particular, which is just enough to entice their consumers. This massive supermarket claims to be able to meet all of your booze needs. So, what are you waiting for? Head over to the store and fill up on all your favourite booze!
Location – Rajouri Garden
The Liquor Land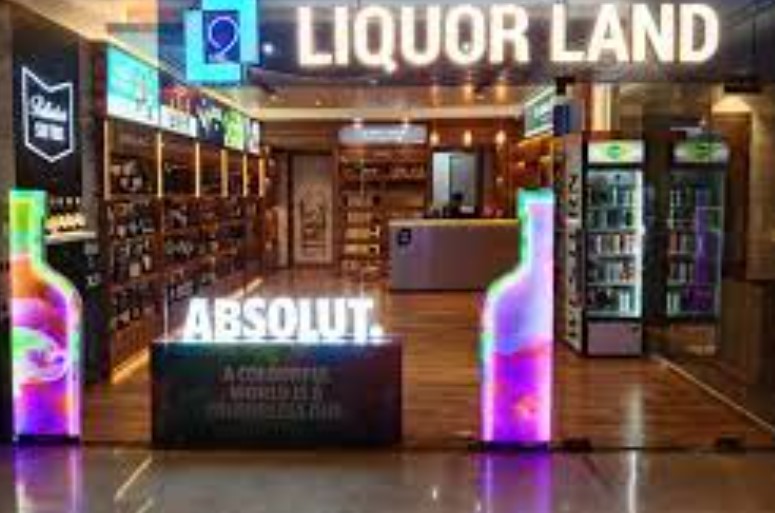 Liquor Emporium is your go-to store for whisky aficionados, as they have a large collection of whisky in particular, which is just enough to entice their consumers. This massive supermarket claims to be able to meet all of your drinking needs. So, what are you waiting for? Come on over and stock up on all of your favourite booze!
Location – MGF Metropolitan Mall, Saket
Sakriya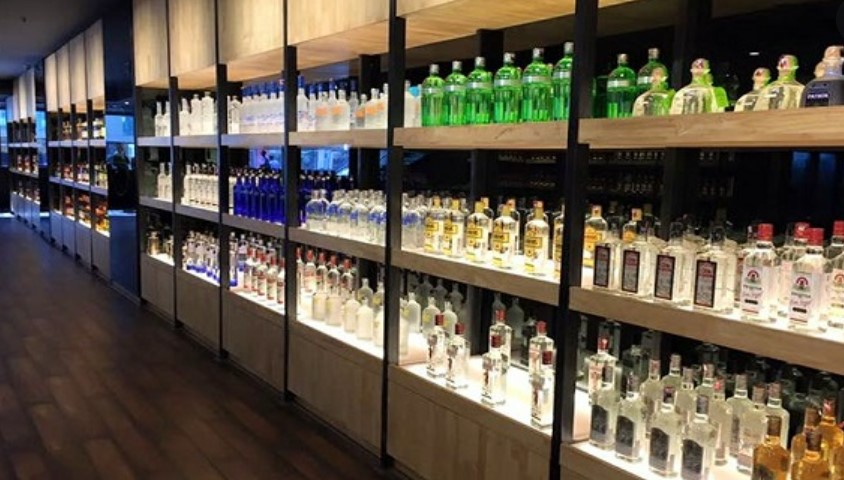 Don't we all appreciate a good price when it comes to our liquor purchases? We certainly do! This new liquor store, on the other hand, ensures that you enjoy a nice experience while stocking up on your booze. They have all the imported brands you can think of, plus a lot more. What's the best part? They're selling all imported liquor for a bargain. So, don't waste any time, go to their store, and start purchasing!
Location – Lajpat Nagar
Red Electric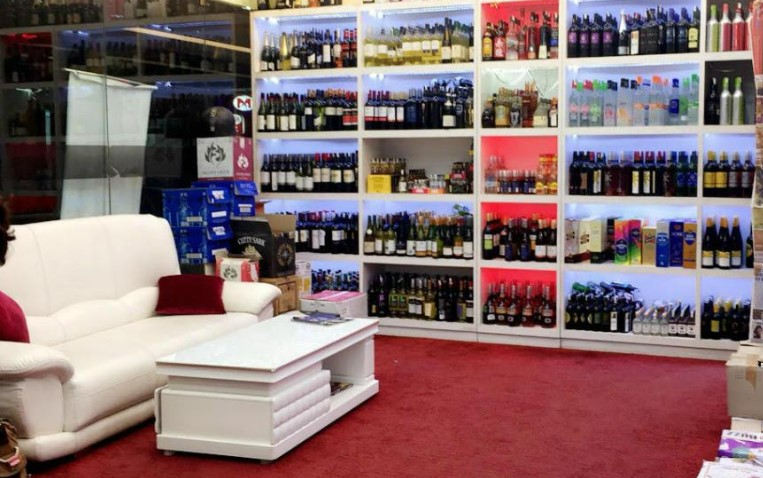 Star City Mall is Delhi's first booze mall, with liquor outlets that are not only thriving but also divided into categories based on the kind of customers who visit them. The Red Electric store, on the main floor of the mall, has a massive variety of vintage liquors that you won't find anyplace else. They also have a designated seating area with a soft faux leather sofa where you may choose your drink in a comfortable environment.
Location – Star City Mall, Mayur Vihar
Grand Bazaar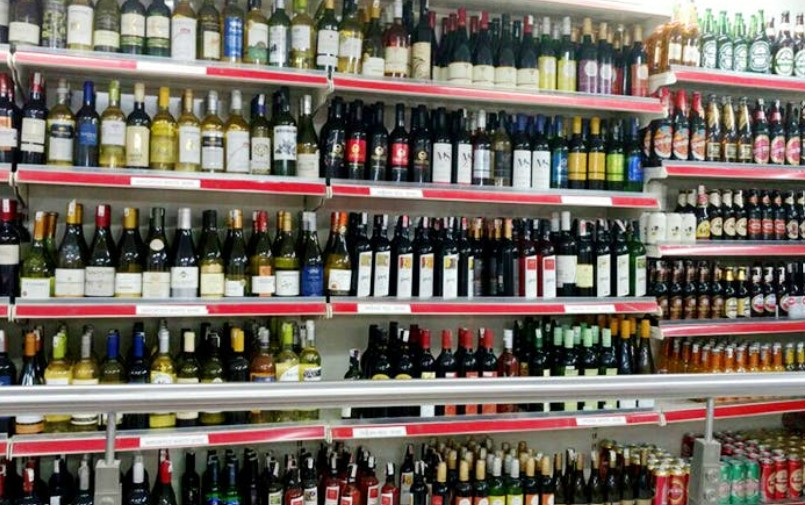 This is a department store with a first floor devoted to liquor and other party supplies. Wine is, without a question, their strong suit. They have shelves and shelves of reds and whites from all over the world (Spain, France, Chile), as well as home brands like Sula and Jacob's Creek. There's plenty of beer in the fridge. There isn't much of a selection, although you'll find brands like Kingfisher, Mahou, and occasionally even Stella Artois.
Location – Kailash Colony
Universal Wine & Beer Shop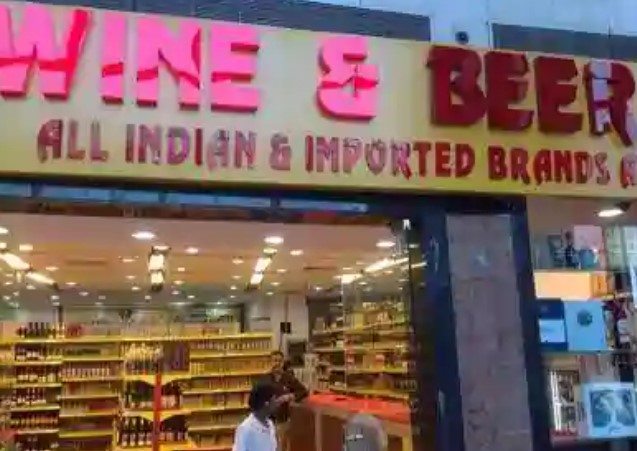 Let's face it, what's a house party without some boozy libations? If you're planning a party and need a place to get some of the best booze, go to Universal because they have a huge range of whisky, gin, vodka, beers, and so much more. We're going to their store right now to get some of those delicious concoctions, and you should too!
Location – Green Park
Madira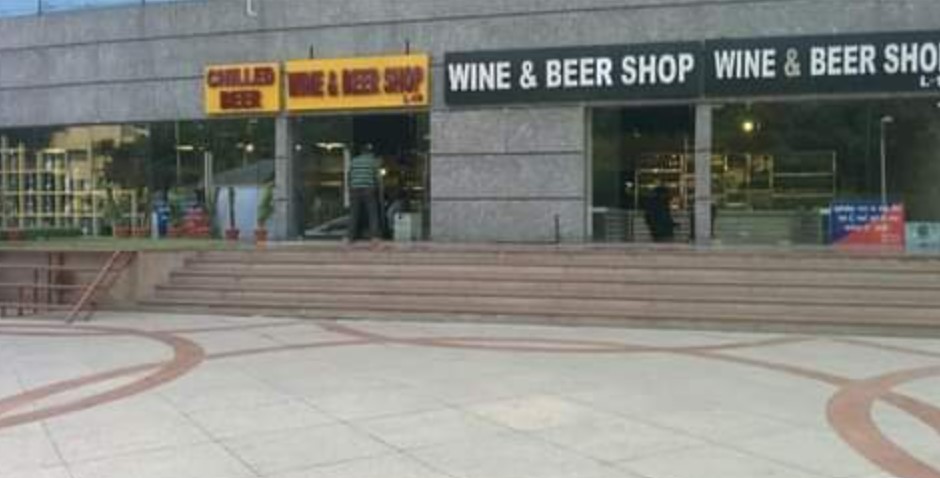 This is undoubtedly Vasant Kunj and Vasant Vihar residents' favourite liquor store. From Indian brands to foreign brands, beer to whiskey, and at a variety of price points, you'll find it all here. If you're into flavoured vodkas and Japanese gin, this is the place to go.
Location – Vasant Kunj
Pegs & Kegs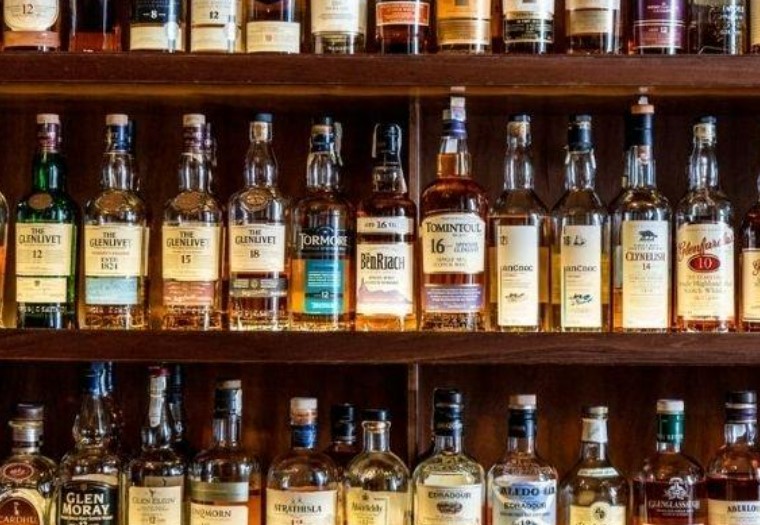 Pegs & Kegs, located in downtown Detroit, is your go-to luxury booze store. They have all of the local and imported liquor brands in stock, so they can meet all of your booze demands. What's the best part? They're having a tremendous sale until the stock lasts, so you should definitely check out this newcomer in town to load up on the best that they have to offer for the weekend!
Location – DLF South Court Saket