Delhi Weather Update
After the respite due to rains in Delhi, people are again facing scorching heat. The standard observatory Safdarjung recorded a maximum temperature of 40.5 degrees Celsius on Friday, which was one degree above normal. While the minimum temperature was 27.3 degree Celsius. At the same time, in many areas the temperature crossed 42 degree Celsius. From Friday morning in Delhi, Suryadev started showing his sharp attitude. As the day progressed people started sweating. According to the Standard Observatory, the minimum temperature on Thursday was 23.9 degrees Celsius. Within twenty-four hours, an increase of more than three degrees was recorded in the minimum temperature. This means that the heat is increasing in Delhi even at night. Whereas, the humidity level in Safdarjung ranged from 64 to 31 per cent on Friday.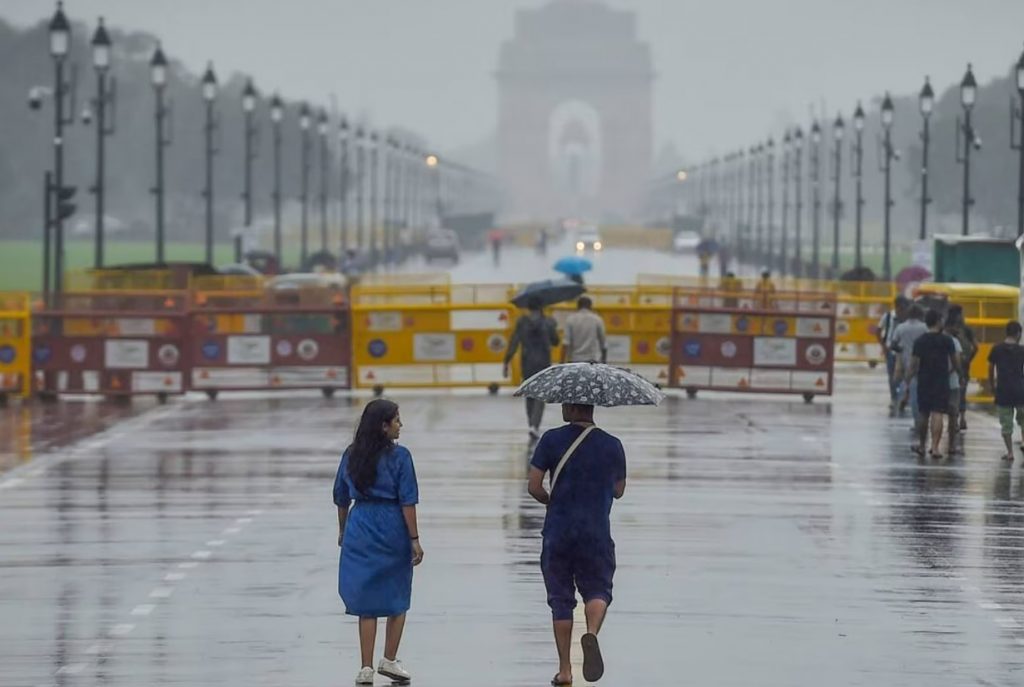 Light rain is expected at some places
The Meteorological Department estimates that the maximum temperature on Saturday could be 40 and the minimum temperature could be 28 degrees Celsius. At the same time, light clouds can remain during the day. The wind speed is likely to be 20 to 30 kmph. At the same time, very light drizzle can also occur in isolated areas in Delhi.
There was relief due to the western disturbance
For the last fifteen days, the effect of Western Disturbance was being seen in Delhi at short intervals. Due to this, the temperature was continuously below normal due to rain and strong winds. On May 22 and 23, the maximum temperature was recorded above 43 degrees. But, after May 23, the temperature was continuously running below normal. Now once again the heat has increased in the atmosphere of Delhi.