The heat wave is getting severe in the capital. A heat wave alert has been issued on some parts on Saturday. There is a possibility of relief from the heat due to rain from April 18. On April 9 last year, a heat wave started in the capital. Last year, there was an outbreak of heat waves in the record 9 days in April. The maximum temperature on Friday was 39.4 degrees, which is 3 degrees above normal. At the same time, the minimum temperature was 20.4 degrees, which is normal.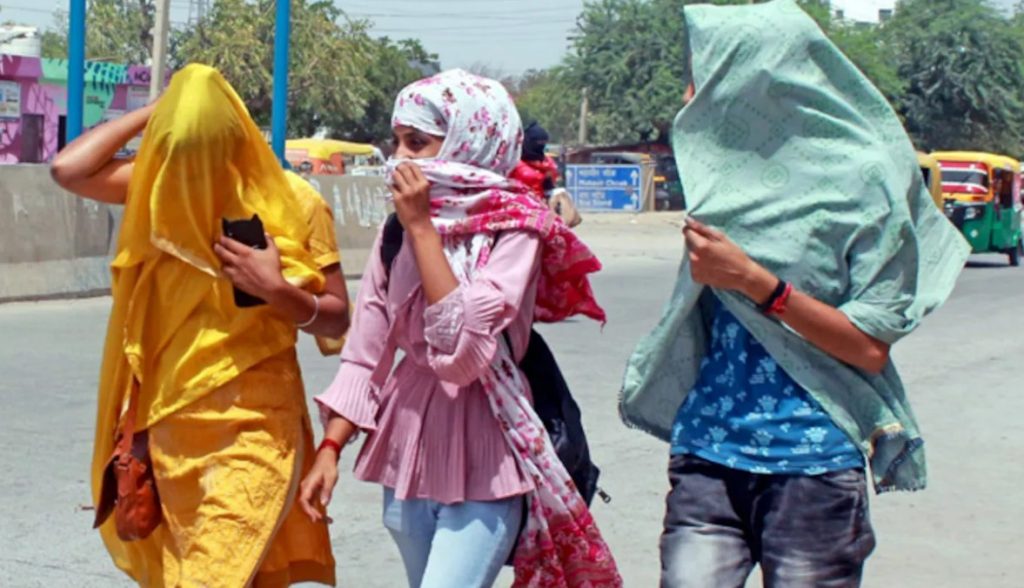 The humidity level in the air ranged from 16 to 70 percent. At many places in the capital, the temperature crossed 40 degrees for the second consecutive day. Ridge's maximum temperature was 40.8 degrees, Faridabad's 41.3 degrees, Najafgarh's 40.8, Pitampura's 41.4, Pusa 40.3, and CWG Sports Complex's 41.9 degrees. The sky will be clear on Saturday. The heat wave will be seen in some places. The maximum temperature can rise to 41 degrees and the minimum can go up to 21 degrees. After this, on April 16 and 17, the maximum temperature can remain at 41 and the minimum at 21 to 22 degrees. There is a possibility of light rain and drizzle in the afternoon on April 18. A partly cloudy sky is possible. The maximum temperature can remain up to 40 and the minimum up to 22 degrees. A thunderstorm accompanied by thunder on the 19th of April heat wave will remain here.
Heat wave conditions are likely to prevail over North Delhi, North West Delhi, North East Delhi, and Faridabad. When does it last the plains, when the maximum temperature is more than 40 degrees and 4.5 degrees above normal, the Meteorological Department declares a heat wave. If the maximum temperature is more than 40 and 6.4 degrees above normal, it is considered a severe heat wave. It will be partly cloudy. Light rain is possible. It will be partly cloudy on April 20 as well.
Heat Stroke Symptoms and Prevention 
Sunstroke can cause dehydration, heat stroke, and fainting, due to which weakness can be felt.
Symptoms of headache, vomiting, excessive sweating, fainting, etc. may appear from 12 noon to 3 pm so avoid going out between these timings.
Drink enough water
Wear light cotton clothes, light wear colored clothes.
Use goggles, an umbrella, a cap, shoes, and slippers.
Drink plenty of buttermilk, lassi, lemon water, etc.