The inauguration of India's inaugural open-air museum, known as Shaheedi Park, took place recently in Delhi. The Municipal Corporation of Delhi (MCD) is responsible for establishing this unique museum on a 4.5-acre parcel of land. Within the park, you'll find a collection of artifacts that provide insight into India's rich history, spanning ancient, medieval, and modern periods.
The inaugural outdoor museum in Delhi, Shaheedi Park, stands as a symbol of respect and commemoration in the vibrant heart of the city. It serves as a connecting link between history and contemporary times, encouraging guests to contemplate the sacrifices of freedom fighters while seeking tranquility within its serene confines. It is established by the Municipal Corporation of Delhi (MCD).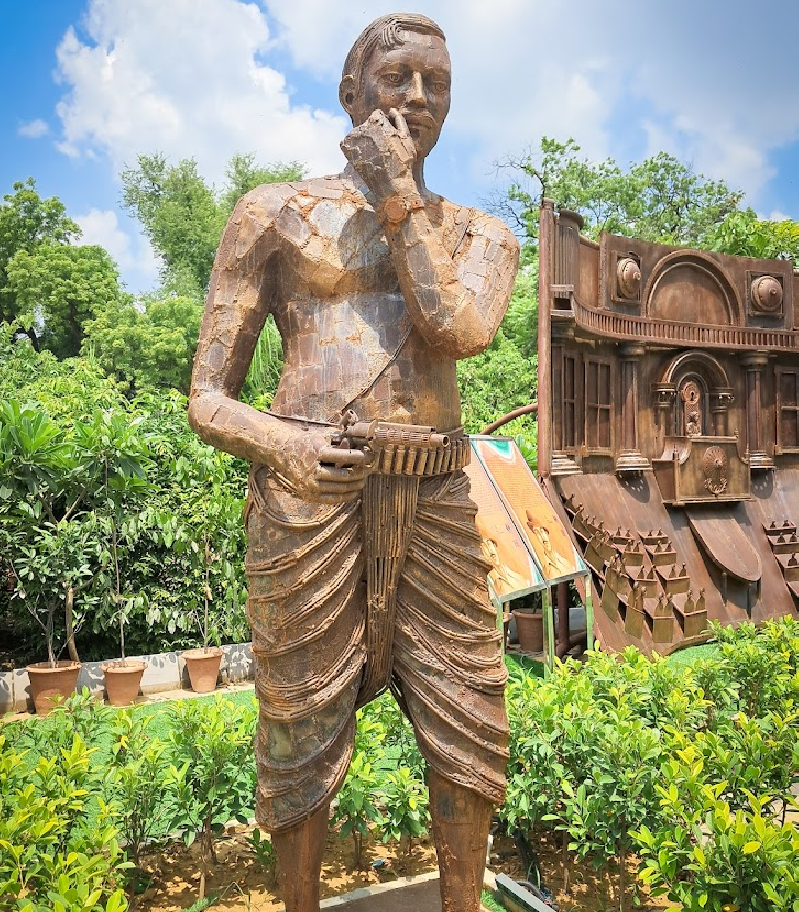 Shaheedi Park
Over 250 metric tons of scrap materials were utilized in the creation of a sprawling 4.5-acre open museum park. Shaheedi Park features sculptures crafted by 700 artisans and 10 skilled artists. To enhance the park's aesthetics, approximately 56,000 trees and shrubs such as Champa, Kachnar, Syngonium, and others are planted.
This park will serve as an iconic recreational haven for visitors, providing them with a unique opportunity to journey into the past. Through its sculptures and figures, it narrates the various chapters of India's history, highlighting different cultures and the courageous heroes who played pivotal roles.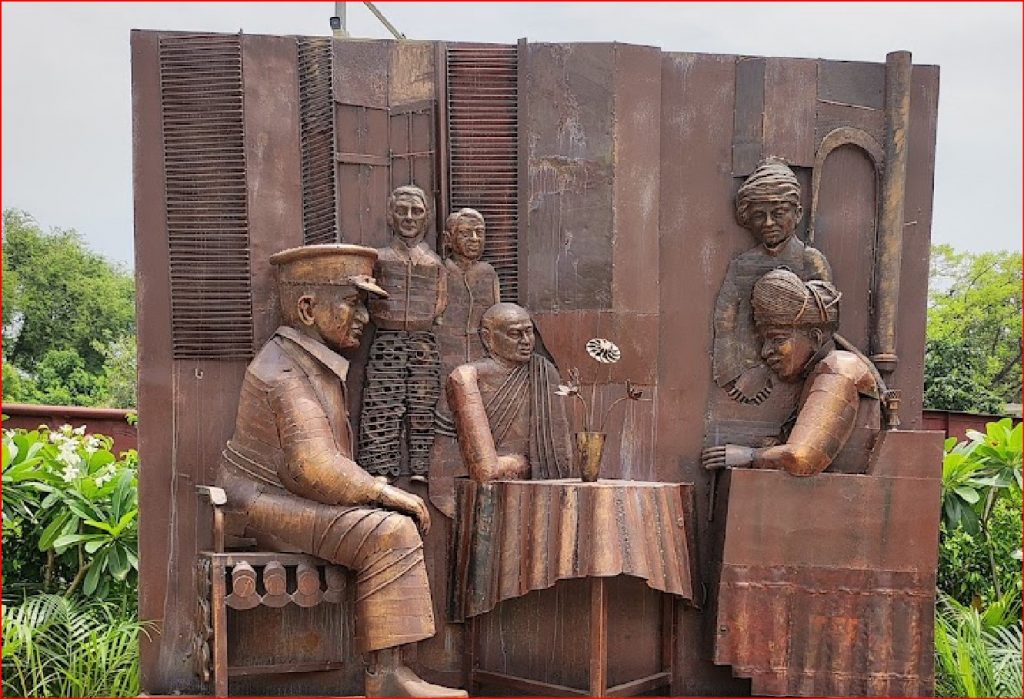 Dedicated to India's national heroes who sacrificed their lives for the nation's independence and sovereignty across different eras. It boasts a diverse array of attractions that celebrate the country's rich historical and cultural legacy. Within the park, you'll discover exquisite motifs, installations, and monuments commemorating significant events and historical epochs that have shaped our nation.
Shaheedi Park Delhi Ticket Price and Online Booking
The museum welcomes visitors from 10 am to 10 pm, with ticket sales concluding at 9 p.m. Admission fees are as follows: children aged three to twelve years are charged Rs 50, while those above the age of twelve pay Rs 100. On Sundays and holidays, the ticket price is Rs 100 (below 12 years) and Rs 150 (above 12 years). Online Booking for this park has not begun yet, so will have to be via the ticket counter only available at the Entry Gates.
Ticket Price 
Below 12 years
Above 12 years
Weekdays
Rs 50
Rs 100
Sundays & Holidays
Rs 100
Rs 150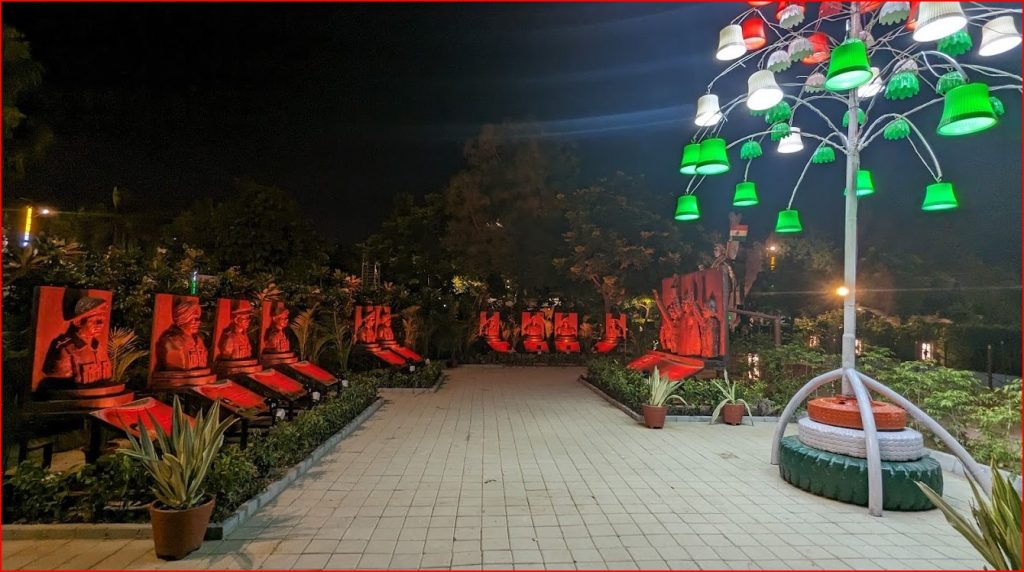 Shaheedi Park Delhi Address and Timings
The park has been established in the ITO area as part of the MCD's 'waste-to-art' initiative.
Address: Bahadur Shah Zafar Marg, Balmiki Basti, Vikram Nagar, New Delhi – 110002
Timings: 10 am to 10 pm daily (remains closed on Monday)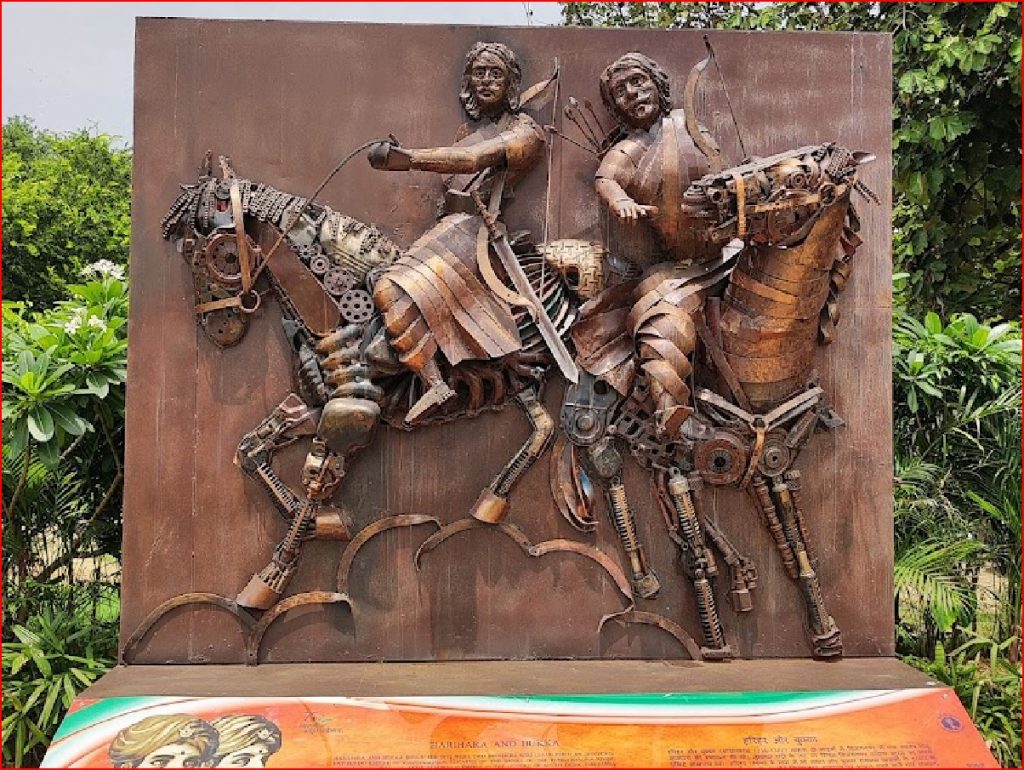 Shaheedi Park, alternatively referred to as Shaheed Bhagat Singh Park, serves as a homage to the unwavering determination of our freedom fighters who made the ultimate sacrifice for India's independence. Being the inaugural open-air museum in Delhi, its inauguration carries a deep sense of respect and responsibility in preserving the enduring legacy of these heroic figures.
Additionally, there is a food kiosk and a souvenir shop, providing enhanced recreational options for visitors. The park features three galleries and nine sets, showcasing a total of 93 2-D sculptures and 20 3-D sculptures.