Introduction
The Nandankanan Zoological Park is one of India's best and largest zoos located in Odisha. Nandankanan, unlike other zoos in the country, is situated in an entirely natural setting, having been constructed within the forest itself. The animals are kept in enclosures that mimic natural forests, so they are not afraid of humans or worried about becoming dinner.
Nandankanan is located within 15 kilometres from Bhubaneswar, Odisha's capital. The Biju Patnaik International Airport is located 20 kilometres from the centre of Bhubaneswar, and the Bhubaneswar railway station is located 18 kilometres away. You can stay overnight in a tourist cottage inside Nandankanan, but only if you make a reservation with the Deputy Director's office in advance.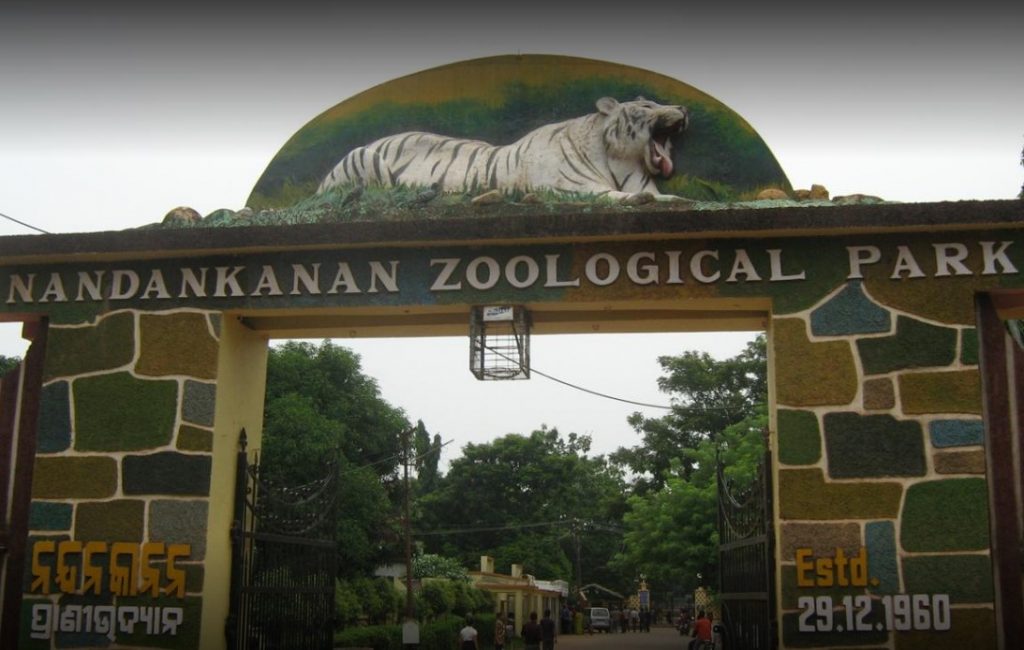 History of Nandankanan Zoological Park
The Nandankanan Zoological Park was established in 1960 with the aim of promoting wildlife conservation and education. Initially, the park was a botanical garden, and it was later converted into a zoo. In 1979, the park was declared a national park. The park is named after the Nandankanan Temple, which is located inside the park.
Some Unique Points About Nandankanan Zoological Park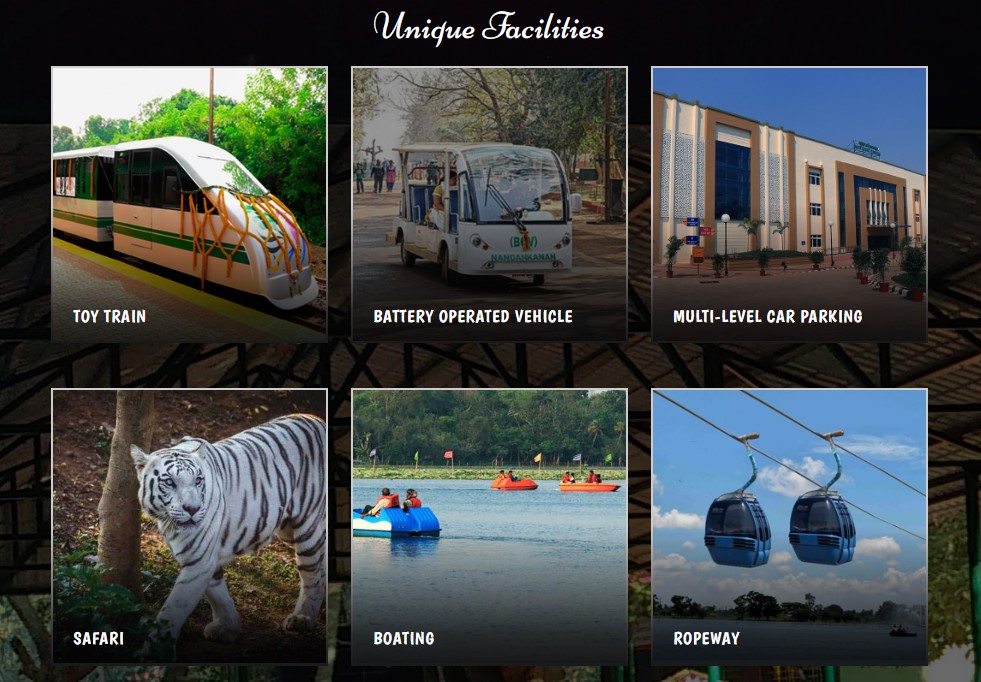 When it comes to breeding White tigers and Melanistic tigers, Nandankanan is the first zoo in the world to do so.
When it comes to Indian Pangolins, Nandankanan is the sole conservation breeding centre in the entire globe.
The World Association of Zoos and Aquariums (WAZA) has accepted just Nandankanan, India's sole zoological park, as an institutional member.
The Puri-New Delhi express train was given the name "Nandankanan Express" in honour of Nandankanan Zoo because it is the only zoo in India to have such a designation.
The endangered Ratel was born at Nandankanan, making it the first zoo in India to successfully breed the species.
The Open-top Leopard Enclosure at Nandankanan is the only one of its kind in all of India.
Open Billied Storks use Nandankanan, Odisha's second-largest heronry, as a nesting site.
Animals and Birds in Nandankanan Zoological Park
Nandankanan Zoological Park is home to a wide range of animals and birds. The park is known for its collection of white tigers, which are a rare breed of tigers. The park also houses several other big cats, including lions, leopards, and jaguars. Other animals in the park include elephants, giraffes, zebras, hippopotamuses, and several species of deer. The park also has a reptile house, which is home to several species of snakes and turtles.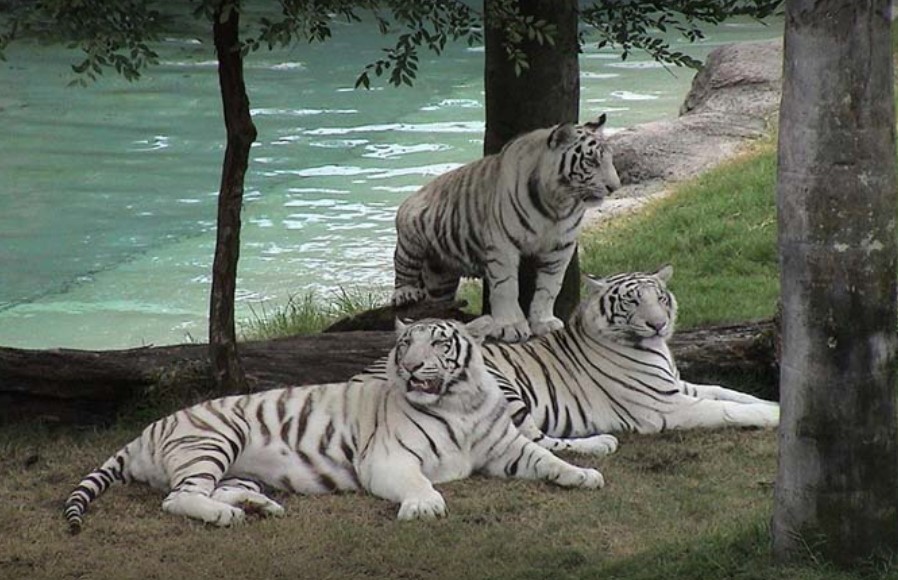 The park is also known for its collection of birds. The park has a large aviary, which is home to several species of parrots, peafowls, hornbills, and other birds. The park also has a separate enclosure for water birds, which includes several species of ducks and swans.
Nandankanan Zoological Park Map layout
The map layout of Nandankanan Zoological Park is designed in a way that allows visitors to explore the park in a systematic and organized manner. The park is divided into several sections such as the Reptile Park, Lion Safari, White Tiger Safari, Bear Safari, and Herbivore Safari, each of which is marked clearly on the map. Visitors can also find information about the location of washrooms, food courts, souvenir shops, and other facilities on the map. The Nandankanan Zoological Park map layout is designed to provide visitors with a comfortable and enjoyable experience while exploring the park's various attractions.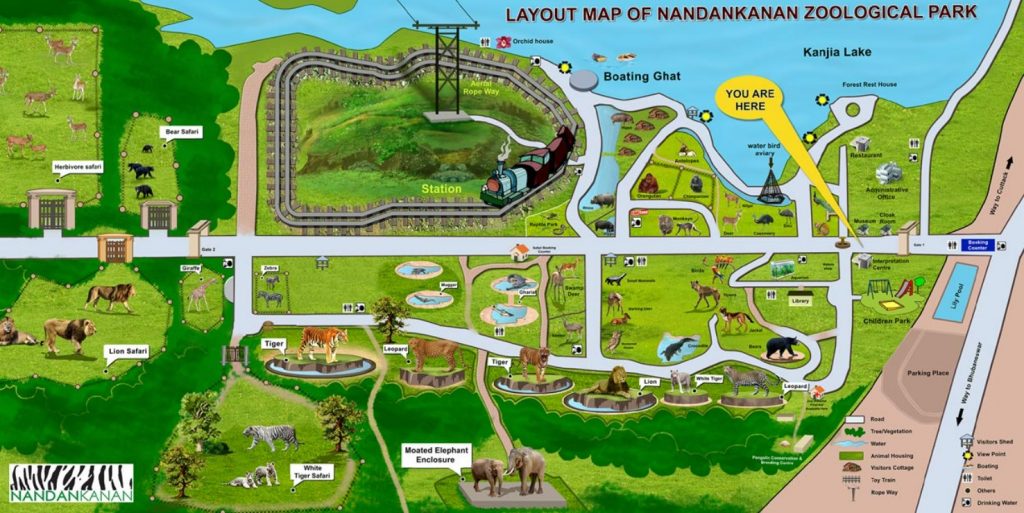 Conservation Efforts in Nandankanan Zoological Park
Nandankanan Zoological Park is committed to wildlife conservation and education. The park is involved in several conservation projects, including breeding programs for endangered species. The park has successfully bred several endangered species, including the white tiger and the gharial. The park also conducts research and education programs to create awareness about wildlife conservation.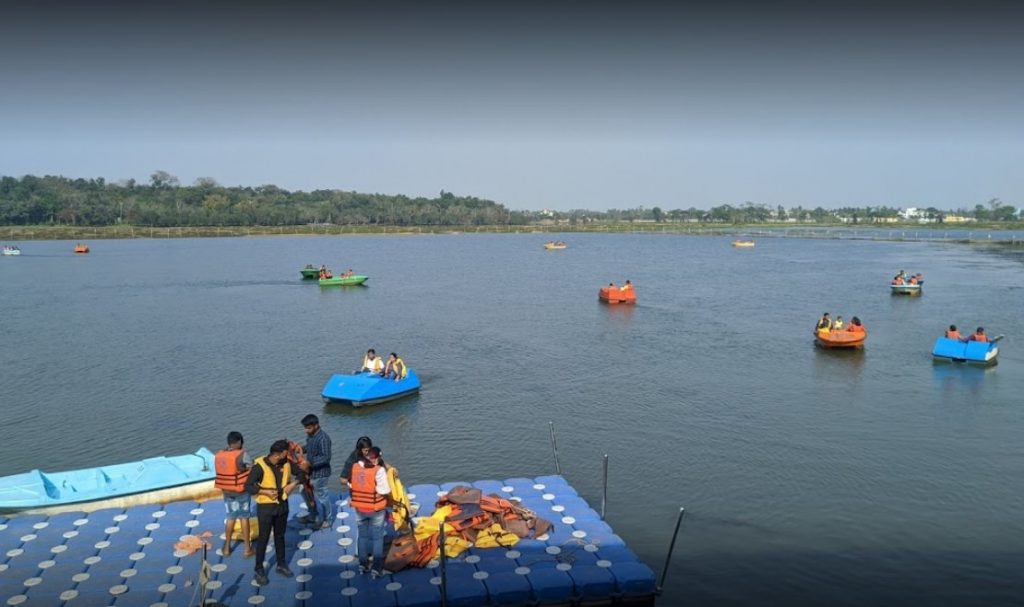 In addition to the wildlife and bird collections, Nandankanan Zoological Park also offers a boating facility to its visitors. The lake is home to several species of aquatic animals and birds. Visitors can enjoy a leisurely boat ride on the lake while taking in the scenic beauty around them. The boating facility is available from 9:30 am to 5:00 pm, and it is a popular attraction among visitors to the park. Boating in Nandankanan Zoological Park is a unique experience that allows visitors to connect with nature in a serene environment.
Visitor Information & Online online Tickets Booking
Nandankanan Zoological Park is open to visitors throughout the year. The park is closed on Mondays. The park is open from 7:30 am to 5:30 pm during the summer months and from 8:00 am to 5:00 pm during the winter months. The park is easily accessible by road and is located about 12 km from Bhubaneswar, the capital city of Odisha.
| | | |
| --- | --- | --- |
| Timings | April to September | October to March |
| Zoological Park | 7:30 AM to 5:30 PM | 8:00 AM to 5:00 PM |
| Botanical Garden | 7:30 AM to 5:30 PM | 8:00 AM to 5:00 PM |
Overall, Nandankanan Zoological Park is a must-visit destination for wildlife enthusiasts. The park offers a unique opportunity to see some rare and endangered species up close. The park's commitment to wildlife conservation and education is commendable, and it is an excellent place to learn about wildlife conservation. If you are planning a trip to Odisha, make sure to include a visit to the Nandankanan Zoological Park in your itinerary.