India International Convention And Expo Center (IICC)
The India International Convention and Expo Center also known as YashoBhoomi, situated in the capital city of Delhi, is an expansive venue surpassing Bharat Mandapam both in size and amenities. Notably, its strategic location in Dwarka, Delhi, places it in close proximity to the airport and near Gurugram.
The India International Convention & Expo Centre (IICC) is a government-driven smart city project. Once finished, it will become India's largest convention and exhibition complex, boasting a substantial indoor area of 300,000 square meters.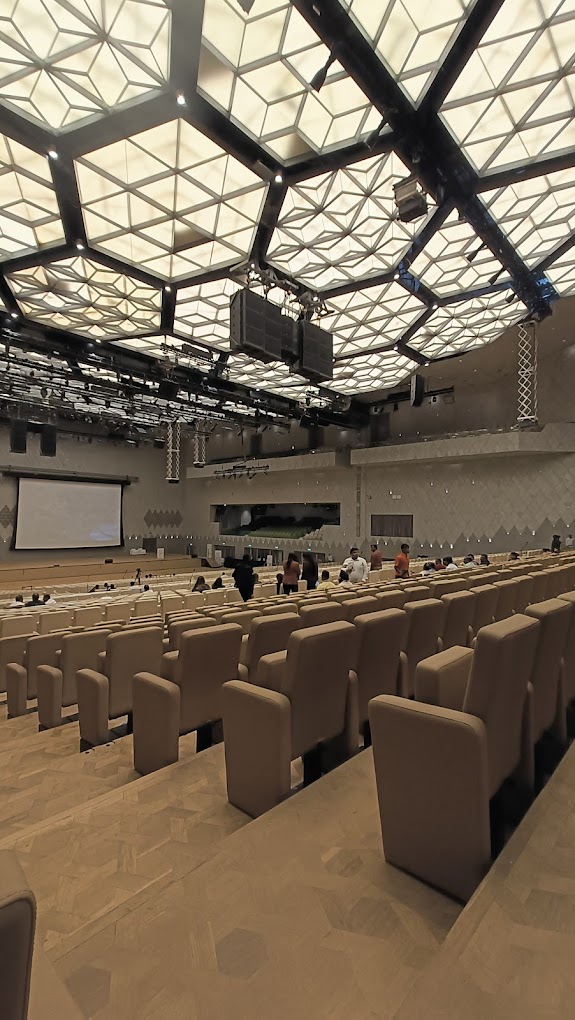 The IICC is positioned just 10 kilometers away from Delhi International Airport, and the nearby vicinity features a sports complex, diplomatic residences, a golf course, and an airport city hotel. Although it is 25 kilometers from the city center of New Delhi, its prime geographical location ensures minimal traffic congestion.
Distinguishing itself from Bharat Mandapam, the India International Convention and Expo Center offers an array of superior facilities. Its exceptional advantage lies in its nearness to the airport, alleviating the usual concerns of traffic congestion during events. Conveniently, there is a cluster of fine hotels in the neighboring areas of Aerocity, Dwarka, and Gurugram, along with abundant dining and entertainment options.
IICC Metro Station near YashoBhoomi
Furthermore, the IICC (YashoBhoomi) has its dedicated metro station, thoughtfully developed by the DMRC in Sector-25. This metro station boasts the longest subway, spanning 735 meters, with two entry points. It offers a spacious seven-meter width and four-meter height. Located on the Airport Line, this station features eight escalators, four lifts, CCTV surveillance, and a public address system, seamlessly integrating with the IICC.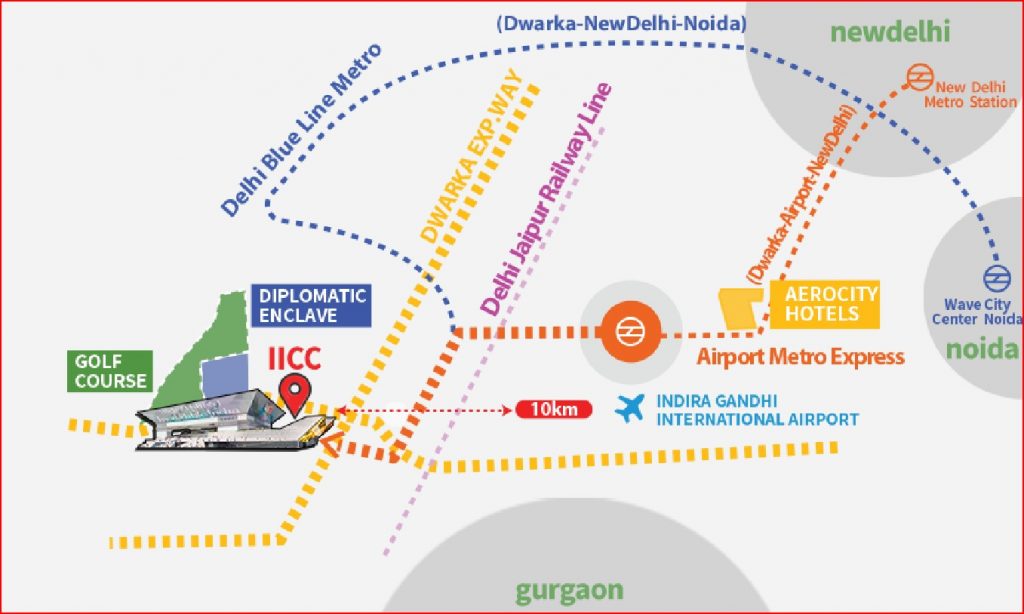 Many Hotels nearby YashoBhoomi
A plethora of hotels can be found in close proximity to the IICC, with approximately 27 options reachable within a 10 to 15-minute radius. These hotels collectively offer over 6,500 rooms, with more than 3,600 rooms in 11 Aerocity hotels, around 1,357 rooms in 9 hotels near Aerocity, and roughly 1,473 rooms in seven hotels at the Gurugram-Delhi border. IICC plans to collaborate with these hotels and provide free shuttle services between them. Additionally, as part of Phase-2 expansion, a 3,500-room hotel will be constructed within the IICC complex.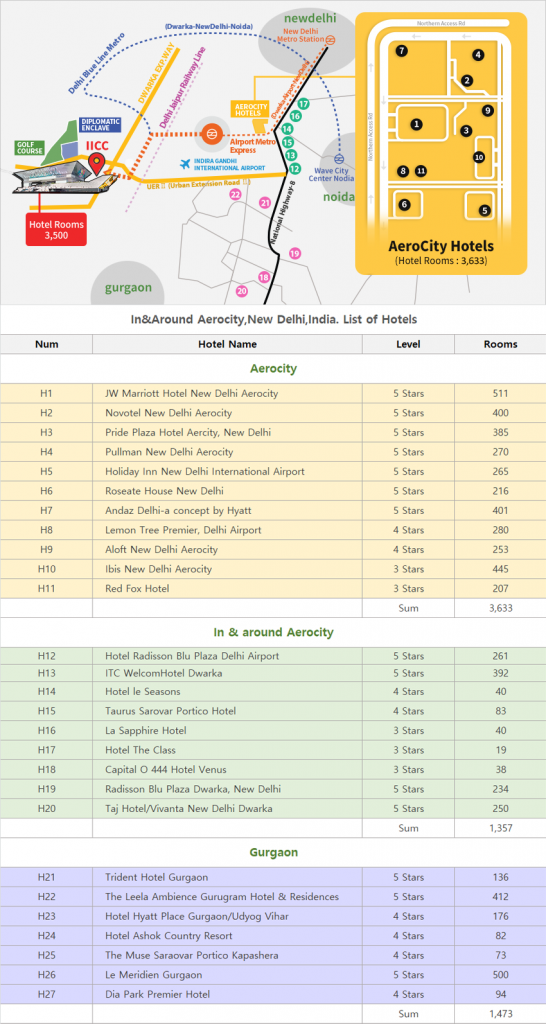 YashoBhoomi near to the Airport
IICC's strategic location places it just ten kilometers away from Delhi International Airport. Surrounding amenities include sports complexes, diplomatic residences, and a golf course. This proximity ensures minimal travel time from the airport, sparing attendees from Delhi's traffic congestion and road diversions during major events. The highway is a mere six kilometers away, with connections to UER-2 (Urban Extension Road-2) and the Dwarka Expressway. An extensive parking capacity of around 34,800 vehicles ensures that traffic congestion will not mar the event experience.
Situated amidst the exhibition and convention spaces, a scenic foyer extending over a kilometer will offer visitors a pleasant experience, including access to various attractions, shopping, and entertainment, along with 3,500 hotel rooms, office spaces, and meeting facilities.