Introduction
In today's fast-paced world, online platforms have revolutionized the way we book tickets, including bus tickets. Abhibus.com is one such platform that has gained popularity in the realm of online bus ticketing. But is it the best option for booking bus tickets? In this comprehensive review, we will delve into the features, services, and user experience offered by Abhibus.com to determine if it lives up to its reputation.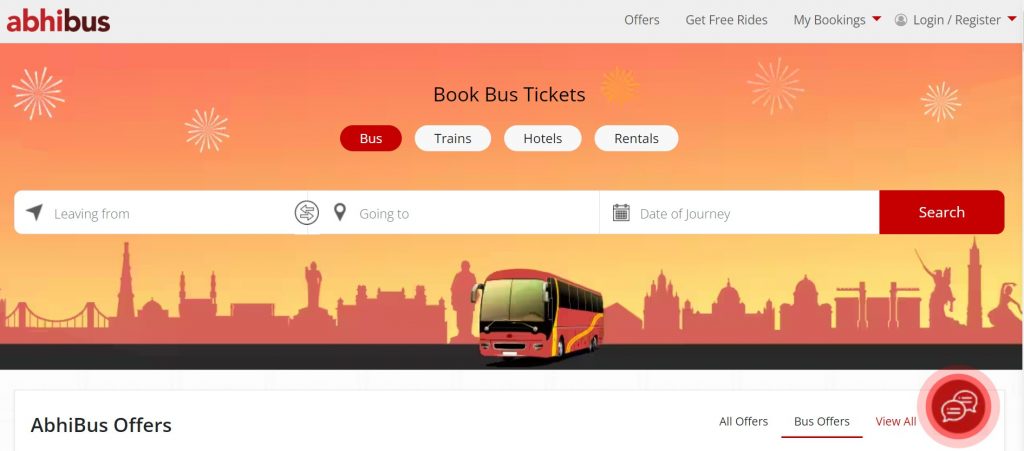 User-Friendly Interface and Booking Process
Abhibus.com prides itself on its user-friendly interface, making it easy for customers to navigate and book bus tickets. The platform offers a simple and intuitive booking process, ensuring a hassle-free experience for users. From the homepage, users can enter their desired origin, destination, travel date, and number of passengers to view available bus options.
Wide Range of Bus Operators and Routes
One of the standout features of Abhibus.com is its extensive network of bus operators and routes. The platform collaborates with a wide range of trusted bus operators, giving users a plethora of choices. Whether you're traveling to popular destinations or offbeat locations, Abhibus.com covers a significant number of routes across India, allowing travelers to easily find buses to their desired destinations.
Competitive Pricing and Attractive Discounts
When it comes to booking bus tickets, affordability plays a crucial role. Abhibus.com understands this and offers competitive pricing, ensuring that users get the best value for their money. Additionally, the platform frequently provides attractive discounts and offers, making it even more enticing for budget-conscious travelers. These discounts can range from promotional codes to cashback offers, further enhancing the affordability factor.
Seamless Booking Experience
One of the key aspects of any online ticketing platform is the ease and convenience it offers during the booking process. Abhibus.com excels in this regard, providing a seamless booking experience. Once users select their preferred bus and seats, they can proceed to the secure payment gateway, where multiple payment options are available, including debit cards, credit cards, net banking, and digital wallets. This flexibility ensures that users can choose the payment method that suits them best.
Reliable Customer Support
Customer support is a vital aspect of any service-oriented platform, and Abhibus.com recognizes this. The platform offers reliable customer support to assist users with any queries or issues they may encounter. Whether it's assistance with booking, cancellations, or refunds, Abhibus.com has a dedicated support team ready to provide prompt and efficient solutions.
Real-Time Updates and Notifications
Abhibus.com keeps users informed with real-time updates and notifications about their booked bus journeys. Users receive information regarding boarding points, delays, and any changes in the schedule. These updates help travelers plan their journeys effectively and stay informed about any unforeseen circumstances.
Conclusion
After a thorough review of Abhibus.com as an online bus ticketing platform, it is evident that the platform offers a host of impressive features and services. With its user-friendly interface, extensive network of bus operators and routes, competitive pricing, seamless booking experience, reliable customer support, and real-time updates, Abhibus.com emerges as a strong contender in the market.
While individual preferences may vary, Abhibus.com undoubtedly provides a convenient and efficient solution for booking bus tickets online. Its commitment to customer satisfaction and continuous improvement makes it a reliable choice for travelers across India.
So, if you're looking for a trustworthy online bus ticketing platform, Abhibus.com is definitely worth considering for its comprehensive services and user-friendly approach.