About Zigana Pistols
Zigana is a brand of semiautomatic pistol made in Turkey by TİSAŞ. One of the first pistols in Turkey to include an original design, production of the weapon began in 2001.Using a modified Browning-type locking system, Zigana pistols include a locked-slide operating mechanism for short recoil. These pistols also feature a firing pin block that allows them to fire automatically. Malaysia and Turkey collaborate to manufacture the Zigana PX-9 model. Zigana replicas are mass-produced and distributed illegally by workshops in Pakistan.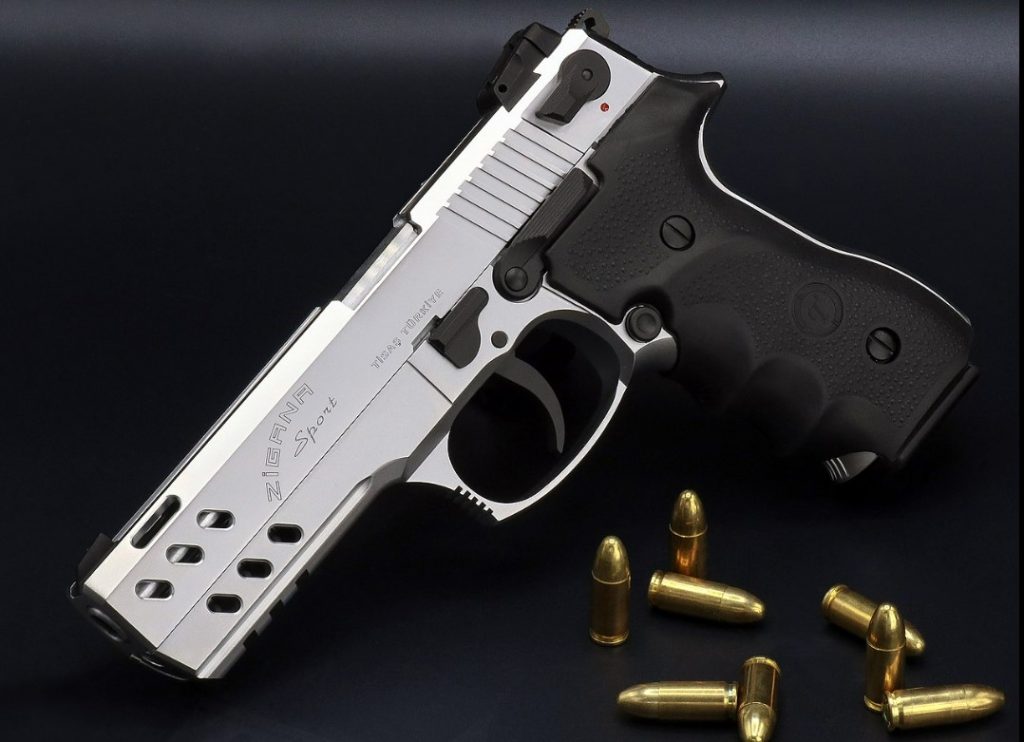 Modern Firearms, an online encyclopaedia of weapons and ammunition from the twentieth and twenty-first centuries, claims that Zigana pistols, unlike most other pistols of Turkish provenance, feature a unique design. Most other Turkish pistols are imitations of firearms made in Europe.
The barrel of a Zigana handgun is attached to the slide using a single big lug that engages the ejection port; this is a modification of the Browning-type locking system. The trigger mechanism includes a slide-mounted safety and a visible hammer. Additionally, Zigana pistols feature a mechanical block designed to automatically discharge the pistol's firing pin.
Zigana Pistol Price
The Turkish company makes Zigana pistols with polymer frames. These cost around Rs six to seven lakhs.
Why Zigana Pistol is Banned in India
Zigana Pistols are prohibited in India. Zigana's PX9 model is chambered in 9 mm and as per the Indian Arms Act of 1959 prevents any Indian citizen to own a license for a pistol or gun that is self ejecting. This was an amendment in the arms act that does not allow any Indian citizen to own a 9mm. Owning one is a punishable offense but for Indian Army and defence Forces, it is allowed to use a 9mm automatic guns.
Recently the gangster-turned-politician Atiq Ahmed and his brother Ashraf Ahmed were killed with Zigana pistols, a semi-automatic kind pistol produced by the Turkish manufacturer TİSAŞ.