WPL 2023
The first season of the Women's Premier League (WPL 2023), a franchise Twenty20 cricket league for women in India organised by the Board of Control for Cricket in India (also known as TATA WPL 2023 due to sponsorship), is currently underway (BCCI). The competition, which runs from March 4th through the 26th, 2023, involves five teams.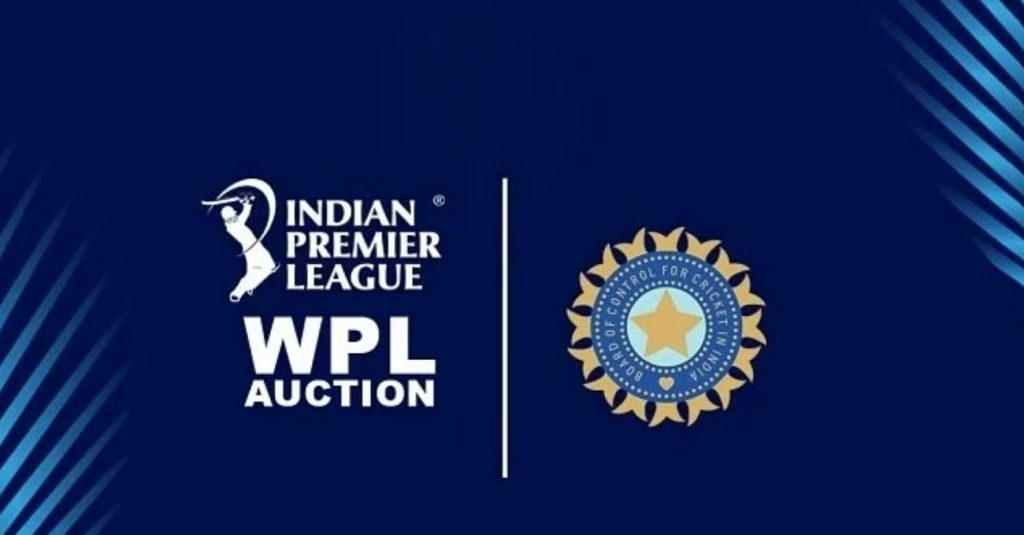 WPL 2023 Player List
There are total of five teams in WPL 2023, here is the list of team players in each team:-
Delhi Capitals
Meg Lanning (c)
Jemimah Rodrigues (vc)
Shafali Verma
Radha Yadav
Shikha Pandey
Marizanne Kapp
Titas Sadhu
Alice Capsey
Tara Norris
Laura Harris
Jasia Akhtar
Minnu Mani
Taniya Bhatia (wk)
Jess Jonassen
Sneha Deepthi
Poonam Yadav
Aparna Mondal
Arundhati Reddy
Gujarat Giants
Beth Mooney (c, wk)
Ashleigh Gardner
Sophia Dunkley
Annabel Sutherland
Harleen Deol
Deandra Dottin[7] Kim Garth
Sneh Rana (vc)
Sabbhineni Meghana
Georgia Wareham
Mansi Joshi
Dayalan Hemalatha
Tanuja Kanwar
Monica Patel
Sushma Verma
Hurley Gala
Ashwani Kumari
Parunika Sisodia
Shabnam Shakil
Mumbai Indians
Harmanpreet Kaur (c)
Nat Sciver-Brunt
Amelia Kerr
Pooja Vastrakar
Yastika Bhatia
Heather Graham
Issy Wong
Amanjot Kaur
Dhara Gujjar
Saika Ishaque
Hayley Matthews
Chloe Tryon
Humaira Kazi
Priyanka Bala
Sonam Yadav
Jintamani Kalita
Neelam Bisht
Royal Challengers Bangalore
Smriti Mandhana (c)
Sophie Devine
Ellyse Perry
Renuka Singh
Richa Ghosh (wk)
Erin Burns
Disha Kasat
Indrani Roy
Shreyanka Patil
Kanika Ahuja
Asha Shobana
Heather Knight
Dane van Niekerk
Preeti Bose
Poonam Khemnar
Komal Zanzad
Megan Schutt
Sahana Pawar
UP Warriorz
Alyssa Healy (c, wk)
Sophie Ecclestone
Deepti Sharma (vc)
Tahlia McGrath
Shabnim Ismail
Anjali Sarvani
Rajeshwari Gayakwad
Parshavi Chopra
Shweta Sehrawat
S. Yashasri
Kiran Navgire
Grace Harris
Devika Vaidya
Lauren Bell
Laxmi Yadav
Simran Shaikh
WPL 2023 Player Auction Price
The players who were auctioned off during the WPL season can be seen below (prices are in Indian rupees). Thirty international players (out of a total of 87) were sold at the auction.
Name
Team
Price
Alice
Capsey
Delhi Capitals
Rs 75 lakh
(US$94,000)
Aparna
Mondal
Delhi Capitals
Rs 10 lakh
(US$13,000)
Arundhati
Reddy
Delhi Capitals
Rs 30 lakh
(US$38,000)
Jasia
Akhter
Delhi Capitals
Rs 20 lakh
(US$25,000)
Jemimah
Rodrigues
Delhi Capitals
Rs 2.2 crore
(US$280,000)
Jess
Jonassen
Delhi Capitals
Rs 50 lakh
(US$63,000)
Laura
Harris
Delhi Capitals
Rs 45 lakh
(US$56,000)
Marizanne


Kapp

Delhi Capitals
Rs 1.5 crore
(US$190,000)
Meg
Lanning
Delhi Capitals
Rs 1.1 crore
(US$140,000)
Minnu
Mani
Delhi Capitals
Rs 30 lakh
(US$38,000)
Poonam
Yadav
Delhi Capitals
Rs 30 lakh
(US$38,000)
Radha
Yadav
Delhi Capitals
Rs 40 lakh
(US$50,000)
Shafali
Verma
Delhi Capitals
Rs 2 crore
(US$250,000)
Shikha
Pandey
Delhi Capitals
Rs 60 lakh
(US$75,000)
Sneha
Deepthi
Delhi Capitals
Rs 30 lakh
(US$38,000)
Taniya
Bhatia
Delhi Capitals
Rs 30 lakh
(US$38,000)
Tara
Norris
Delhi Capitals
Rs 10 lakh
(US$13,000)
Titas
Sadhu
Delhi Capitals
Rs 25 lakh
(US$31,000)
Annabel
Sutherland
Gujarat Giants
Rs 70 lakh
(US$88,000)
Ashleigh
Gardner
Gujarat Giants
Rs 3.2 crore
(US$400,000)
Ashwani
Kumari
Gujarat Giants
Rs 35 lakh
(US$44,000)
Beth
Mooney
Gujarat Giants
Rs 2 crore
(US$250,000)
Dayalan
Hemalatha
Gujarat Giants
Rs 30 lakh
(US$38,000)
Deandra
Dottin
Gujarat Giants
Rs 60 lakh
(US$75,000)
Georgia
Wareham
Gujarat Giants
Rs 75 lakh
(US$94,000)
Harleen
Deol
Gujarat Giants
Rs 40 lakh
(US$50,000)
Hurley
Gala
Gujarat Giants
Rs 10 lakh
(US$13,000)
Mansi
Joshi
Gujarat Giants
Rs 30 lakh
(US$38,000)
Monica
Patel
Gujarat Giants
Rs 30 lakh
(US$38,000)
Parunika
Sisodia
Gujarat Giants
Rs 10 lakh
(US$13,000)
Sabbineni
Meghana
Gujarat Giants
Rs 30 lakh
(US$38,000)
Shabnam
Shakil
Gujarat Giants
Rs 10 lakh
(US$13,000)
Sneh
Rana
Gujarat Giants
Rs 75 lakh
(US$94,000)
Sophia
Dunkley
Gujarat Giants
Rs 60 lakh
(US$75,000)
Sushma
Verma
Gujarat Giants
Rs 60 lakh
(US$75,000)
Tanuja
Kanwer
Gujarat Giants
Rs 50 lakh
(US$63,000)
Amanjot
Kaur
Mumbai Indians
Rs 50 lakh
(US$63,000)
Amelia
Kerr
Mumbai Indians
Rs 1 crore
(US$130,000)
Chloe
Tyron
Mumbai Indians
Rs 30 lakh
(US$38,000)
Dhara
Gujjar
Mumbai Indians
Rs 10 lakh
(US$13,000)
Harmanpreet
Kaur
Mumbai Indians
Rs 1.8 crore
(US$230,000)
Hayley
Matthews
Mumbai Indians
Rs 40 lakh
(US$50,000)
Heather
Graham
Mumbai Indians
Rs 30 lakh
(US$38,000)
Humairaa
Kaazi
Mumbai Indians
Rs 10 lakh
(US$13,000)
Issy
Wong
Mumbai Indians
Rs 30 lakh
(US$38,000)
Jintimani
Kalita
Mumbai Indians
Rs 10 lakh
(US$13,000)
Nat
Sciver-Brunt
Mumbai Indians
Rs 3.2 crore
(US$400,000)
Neelam
Bisht
Mumbai Indians
Rs 10 lakh
(US$13,000)
Pooja
Vastrakar
Mumbai Indians
Rs 1.9 crore
(US$240,000)
Priyanka
Bala
Mumbai Indians
Rs 20 lakh
(US$25,000)
Saika
Ishaque
Mumbai Indians
Rs 10 lakh
(US$13,000)
Sonam
Yadav
Mumbai Indians
Rs 10 lakh
(US$13,000)
Yastika
Bhatia
Mumbai Indians
Rs 1.5 crore
(US$190,000)
Asha
Shobana
Royal Challengers Bangalore
Rs 10 lakh
(US$13,000)
Dane van
Niekerk
Royal Challengers Bangalore
Rs 30 lakh
(US$38,000)
Disha
Kasat
Royal Challengers Bangalore
Rs 10 lakh
(US$13,000)
Ellyse
Perry
Royal Challengers Bangalore
Rs 1.7 crore
(US$210,000)
Erin
Burns
Royal Challengers Bangalore
Rs 30 lakh
(US$38,000)
Heather
Knight
Royal Challengers Bangalore
Rs 40 lakh
(US$50,000)
Indrani
Roy
Royal Challengers Bangalore
Rs 10 lakh
(US$13,000)
Kanika
Ahuja
Royal Challengers Bangalore
Rs 35 lakh
(US$44,000)
Komal
Zanzad
Royal Challengers Bangalore
Rs 25 lakh
(US$31,000)
Megan
Schutt
Royal Challengers Bangalore
Rs 40 lakh
(US$50,000)
Poonam
Khemnar
Royal Challengers Bangalore
Rs 10 lakh
(US$13,000)
Preeti
Bose
Royal Challengers Bangalore
Rs 30 lakh
(US$38,000)
Renuka
Singh
Royal Challengers Bangalore
Rs 1.5 crore
(US$190,000)
Richa
Ghosh
Royal Challengers Bangalore
Rs 1.9 crore
(US$240,000)
Sahana
Pawar
Royal Challengers Bangalore
Rs 10 lakh
(US$13,000)
Shreyanka
Patil
Royal Challengers Bangalore
Rs 10 lakh
(US$13,000)
Smriti
Mandhana
Royal Challengers Bangalore
Rs 3.4 crore
(US$430,000)
Sophie
Devine
Royal Challengers Bangalore
Rs 50 lakh
(US$63,000)
Alyssa
Healy
UP Warriorz
Rs 70 lakh
(US$88,000)
Anjali
Sarvani
UP Warriorz
Rs 55 lakh
(US$69,000)
Deepti
Sharma
UP Warriorz
Rs 2.6 crore
(US$330,000)
Devika
Vaidya
UP Warriorz
Rs 1.4 crore
(US$180,000)
Grace
Harris
UP Warriorz
Rs 75 lakh
(US$94,000)
Kiran
Navgire
UP Warriorz
Rs 30 lakh
(US$38,000)
Lauren
Bell
UP Warriorz
Rs 30 lakh
(US$38,000)
Laxmi
Yadav
UP Warriorz
Rs 10 lakh
(US$13,000)
Parshavi
Chopra
UP Warriorz
Rs 10 lakh
(US$13,000)
Rajeshwari
Gayakwad
UP Warriorz
Rs 40 lakh
(US$50,000)

S. Yashasri

UP Warriorz
Rs 10 lakh
(US$13,000)
Shabnim
Ismail
UP Warriorz
Rs 1 crore
(US$130,000)
Shweta
Sehrawat
UP Warriorz
Rs 40 lakh
(US$50,000)
Simran
Shaikh
UP Warriorz
Rs 10 lakh
(US$13,000)
Sophie
Ecclestone
UP Warriorz
Rs 1.8 crore
(US$230,000)
Tahlia
McGrath
UP Warriorz
Rs 1.4 crore
(US$180,000)
Also Read WPL 2023 Schedule, and LIVE Telecast