Ved Van Park Noida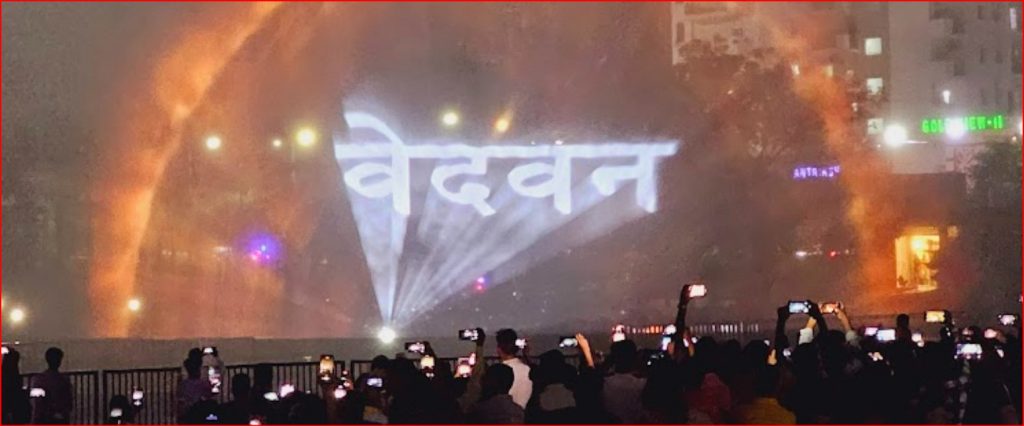 Ved Van Park located in Noida holds an exquisite charm, coupled with its connection to the Saptarishis. Recognizing the consistent influx of visitors both during weekdays and weekends, the decision has been made to implement an entrance fee. Explore a few intriguing aspects of this remarkable park.
Step into the mesmerizing world of Ved Van Park, where the heart of the concept draws inspiration from passages found within the Indian Vedas: the Rig Veda, Atharva Veda, Yajur Veda, and Sama Veda. These sacred scriptures house profound insights and philosophical viewpoints that continue to cast a powerful sway over Indian customs and spiritual rituals. As you meander through the park's pathways, you'll be enveloped by the profound lessons of the venerable sages of old, enriching your understanding of India's spiritual heritage.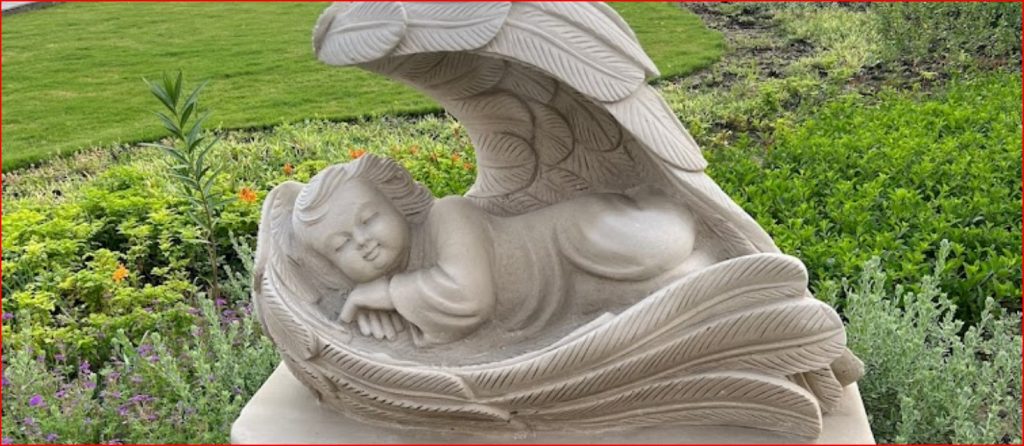 Situated within Noida's Sector 78, this park was established at a cost of Rs 27 crore. Its primary beneficiaries are the inhabitants of Sectors 74 to 79, given its close proximity. Nevertheless, individuals from any other locality are also welcome to explore this area. Originally a landfill, the park's location underwent soil compression to prepare it for construction. Furthermore, a reforestation initiative was undertaken, involving the planting of trees subsequent to the soil stabilization process.

Ved van Park in Noida has experienced a surge in visitors. While the weekdays witness an average footfall of around 3000 individuals, the weekend numbers escalate to approximately 8000 tourists. Notably, this park's appeal extends not only to residents of neighboring communities but also to individuals from nearby cities who are drawn to experience its charm firsthand.
Ticket Price
However, amidst the growing crowds, the Noida Authority has taken a step to implement charges for park access. As per the sources, a nominal entry fee of Rs 20 has been introduced, tentatively scheduled to begin in August. While an official directive is yet to be issued, it's advisable to be prepared with this amount before planning your visit. Now, let's delve into a few distinctive features that set this park apart.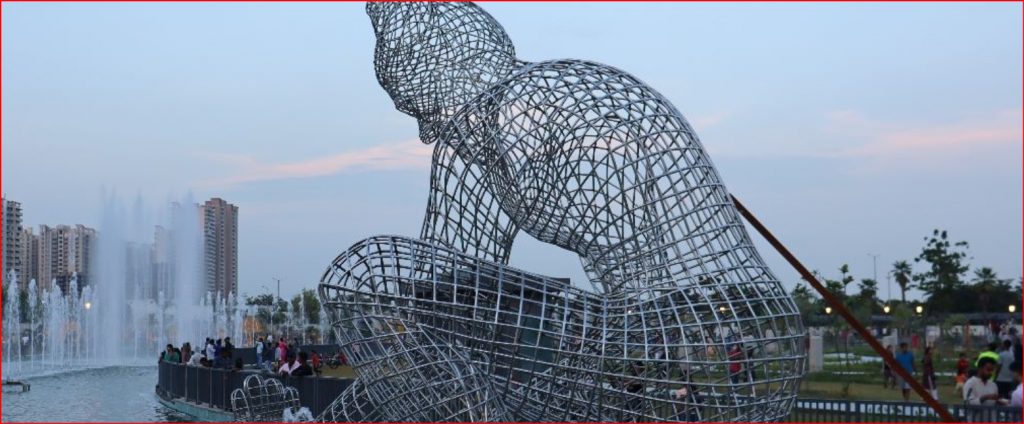 Details about Vedas
Considering this, distinct zones have been established based on the four Vedas, and corresponding to the teachings of each Veda, the cultivation of herbs and medicinal plants will be undertaken in these zones. Furthermore, sections in the park have been designated in honor of the Saptarishis.
Divided into Seven Parts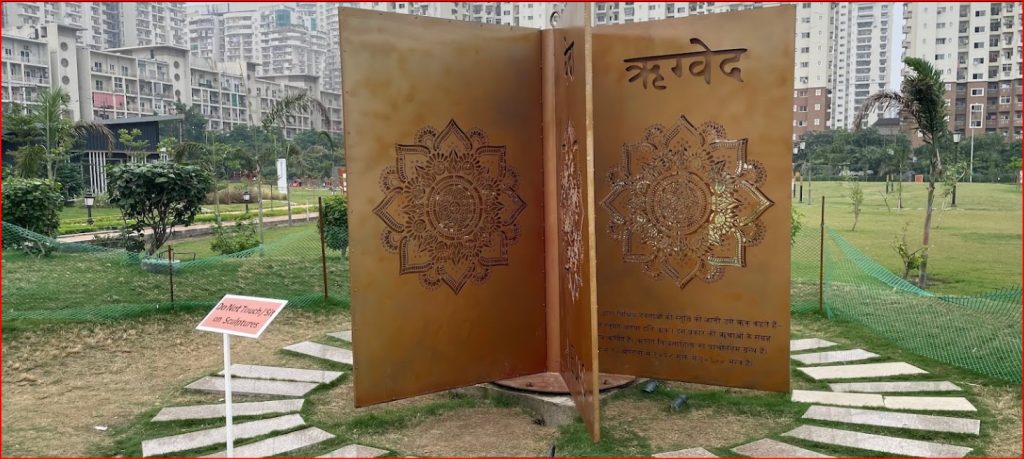 The whole area is split up. Each part is named after one of the Seven Sages, like Kashyapa, Bharadwaja, Atri, and Vishwamitra. What's interesting is that these parts also have sculptures and pictures showing different stories from the lives of these sages. For example, the story of Agastya using his special words to make the ocean water disappear will be shown in a clear and detailed way in Ved Van. To make the place even better, a pond will be added, and there will be artistic things around it. It's important to know that this park is the first one of its kind in the state. It's made to honor these respected sages.
Ved Van Park goes beyond simply naming the zones after these revered sages. It takes an extra step by offering extensive insights into their life stories, teachings, and significant roles in Indian history. This facet not only enhances the park's atmosphere for history enthusiasts and those on a spiritual quest but also enriches their experience by fostering a deeper bond with Vedic heritage. It serves as an inspiration for visitors to explore the timeless wisdom imparted by these esteemed Indian sages.
A Glimpse into Trees and Plants
The Vedas hold the significance of trees and plants in high regard, given their essential role in religious rituals, Havan, and Yagya ceremonies. To underscore this, a selection of trees will be cultivated as part of a green space. Varieties such as the Kalp tree, Bael, Amla, Ashoka, Chandan, Reetha, Banana, Parijat, Mandar, and Banyan will be prominently featured.
Evening Laser Show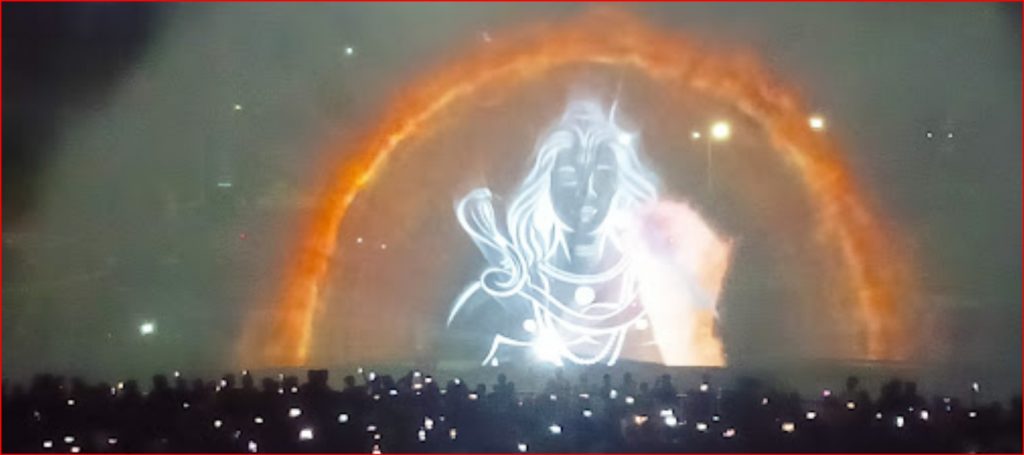 A standout feature of Ved Van Park is the captivating laser show centered around Vedic themes. This visually striking presentation skillfully blends technology and narrative to take guests on a journey through history, allowing them to immerse themselves in ancient stories and wisdom through an enthralling audio-visual encounter.
Beyond the allure of the four Vedas, the park boasts numerous constructed walls. These walls host sculptures of ancient Indian sages, enhancing the park's cultural resonance. Moreover, nightly water laser shows promise entertainment for local residents, with a half-hour laser show offering insights into Vedas and Puranas.
The park also provides facilities such as a gym, an amphitheater, and dining options for the convenience of its visitors.
Locating Ved Van Park
In essence, Ved van Park is nestled in Noida's Sector-78. Commuting options include taking an auto rickshaw after disembarking from the metro or effortlessly driving to the park by car.
Using the Metro: The closest metro station to Ved Van Park is Noida Sector 101. Once you get off there, you can either walk or take local transport to reach the park.
Driving Your Car: If you're driving, you can use GPS navigation to find your way to Ved Van Road, Assotech Windsor Court, Sector 78, Noida. The park is easy to reach by car, and there's plenty of parking space available.
Taking a Bus: Noida has a well-connected bus system. You can look for buses that go through Sector 78 and get off at a nearby stop close to the park.
Address: Ved Van Road, Assotech Windsor Court, Sector 78, Noida, Uttar Pradesh 201305
Timings: 8:00 am to 9:00 pm on all days, laser show at 7:45 pm

This park has ample parking space too for accommodating cars but it is advisable to come here earlier as it is available on a first come first serve basis.