Delhi is a city rich in history and culture, with many museums to explore. In a way, Delhi is home to many museums, each with its own unique history and collections. There are many museums in Delhi that allow visitors to learn more about the city's past. Delhi, which is at the top of every traveler's list, is where different Indian cultures collide. Among its many attractions, the museums have taken centre stage since they raise the city's level of educational and recreational delight. These museums are not just popular with visitors, but also with residents. Let's have a look at a few of these magnificent historical treasures.
1. Rail Museum, Delhi
The Rail Museum is the perfect place to discuss Delhi and its connection with museums. The museum honours the little train, which originally provided all of the long-distance transportation. This collection of locomotives, historical images, and railroad artefacts, as well as some static and operational models of a wide range of Indian trains, were given to the city in 1977. So by boarding those trains, you may have as much fun as you want while reliving all of your previously unforgettable train rides. In a time when air travel dominates the transportation industry, the museum's rail exhibits stand majestously, honouring their illustrious history.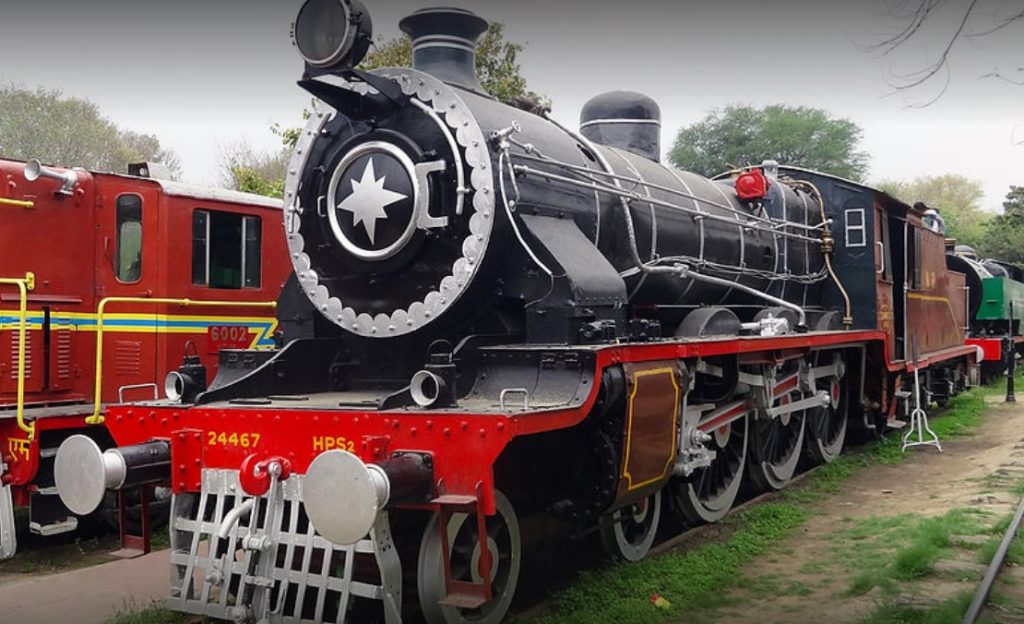 When there are no limitations placed on touching or boarding the static train models, the experience becomes real life. An educational tablet that is placed next to each display combines history and technology. Old photographs and miniature railroad exhibits are kept in a building near to the museum. It is not permitted to take photos in this area of the museum. Having over 100 real-size displays of the Indian railways there in front of you is a visual delight. As it is an interesting and enjoyable journey, there are more adults than youngsters seated on the toy train.
Address –  Service Rd, Chandra Gupta Marg, Beside Bhutan Embassy, Chanakyapuri, New Delhi 110021
Timings –  10 am – 4:30 pm. Closed on Mondays and National Holidays
| | |
| --- | --- |
| Monday | Closed |
| Tuesday | 10am–4:30pm |
| Wednesday | 10am–4:30pm |
| Thursday | 10am–4:30pm |
| Friday | 10am–4:30pm |
| Saturday | 10am–4:30pm |
| Sunday | 10am–4:30pm |
Shows –  Ride on a toy train, use of the campus's boating facilities, or purchase of a model toy train from gift store.
Entry Fee – 
| | | |
| --- | --- | --- |
| | Adult | Child |
| Entrance | Rs 50 | Rs 10 |
| Museum Express | Rs 20 | Rs 10 |
| 1:8 Toy Train | Rs 100 | Rs 100 |
| Diesel Simulator | Rs 150 | Rs 150 |
2. National Science Centre, Delhi
National Science Centre shows how far a civilization has advanced in terms of both culture and the science that underpins and determines every action we do. And here is where the National Science Center or the Science Museum Delhi enters the scene. This location will pique your curiosity no matter if you enjoy science or history. Additionally, even if you shy away from science, this location will still charm you with the intriguing way that science is presented here. It holds a number of exhibitions, science fairs, and educational programmes to cultivate students' enthusiasm in science. The programmes are also accessible to instructors, who may get insight into engaging and interactive ways to teach children difficult scientific concepts.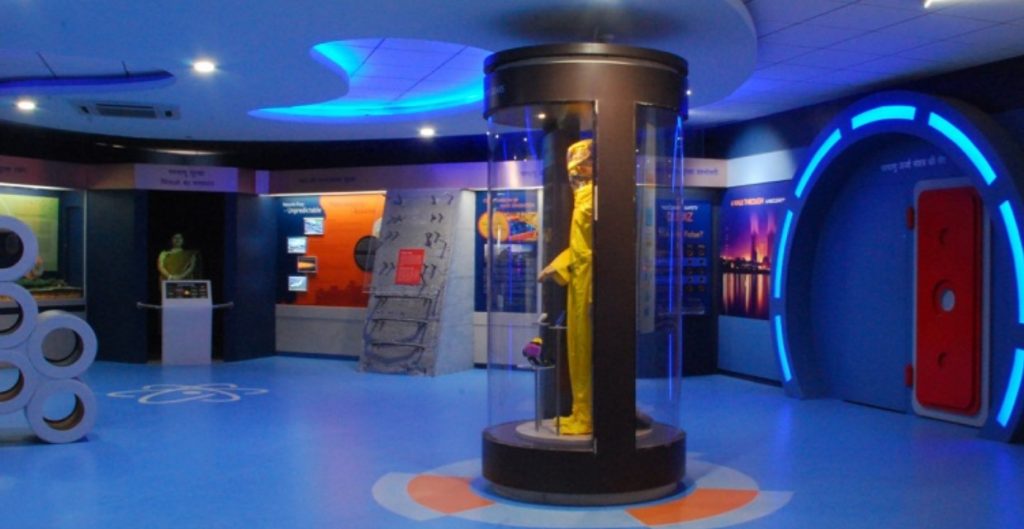 The museum has seven galleries on eight levels that are divided into sections based on the visitors' ages. On this site, there is also a cyber school, a planetarium, a cafe, meeting rooms, theatre, and a library. Science  Museum offers both teachers and students short-lectures. Visiting this museum is a comfortable experience year-round because to the completely air-conditioned structure.
Address – Bhairon Marg, Near Gate No.1, Pragati Maidan, New Delhi – 110001
Timings –  10 am – 5.30 pm, Open on all seven days except on Holi and Diwali
Shows – 3D shows , Maze of Mirrors, Giant Kaleidoscope, and awesome science stuff at the souvenir shop
Ticket Information
Entry Ticket
Rs 70
Holo Show
Rs 40
Science Show
Rs 20
Science on Sphere
Rs 50
3D Show
Rs 35
Fantasy Ride
Rs 80
3. National Museum, Delhi
National Museum is the largest most well-known Museum and one with the most extensive collection. There are more than 2 lakh artefacts there, so set up a whole day to explore everything. The museum's collection spans a huge amount of time, from the Indus Valley Civilization in the third millennium BC to the nineteenth century AD (modern era). Because it sheds information on Indian history during the Maurya, Shunga, Satvahana, Gupta, and Medieval eras, its archaeological collection is important. Another component of it depicts the customs and daily activities of individuals from various regions of India. Weapons, ornamental arts, jewellery, manuscripts, coins, paintings, and prehistoric artefacts are also on display at the museum.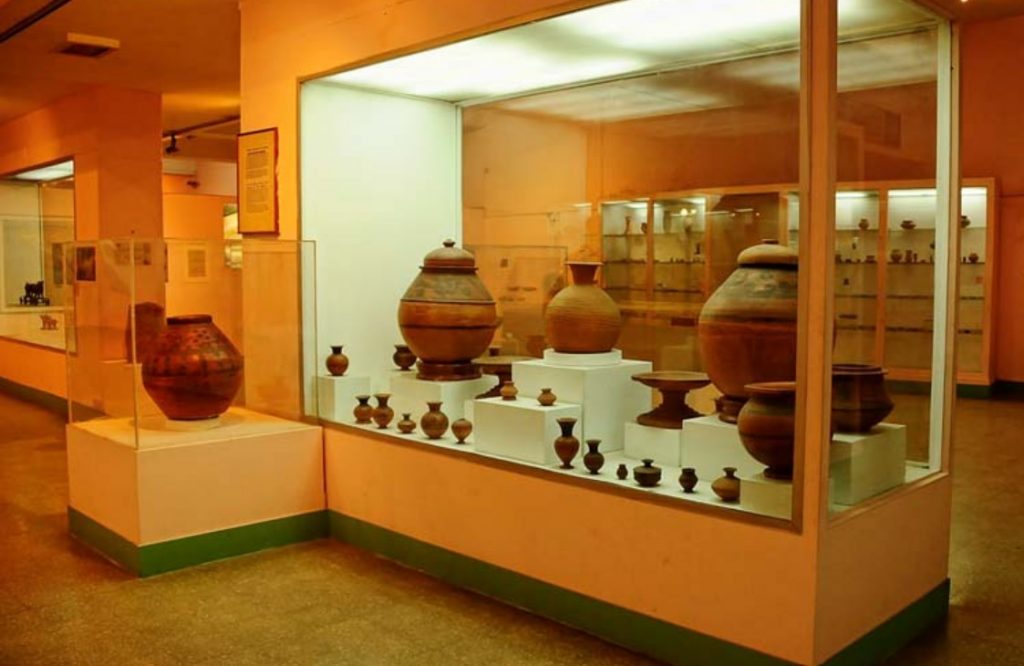 Address – Janpath, New Delhi – 110011
Timings –  Tue-Sun (10:00 AM to 6:00 PM) (Closed on Mondays and National Holidays)
Entry Fee –  Adults: Rs 20 , Foreign Nationals:  Rs 650
Students up to class 12th: Free entry (with I-cards)
4. War Memorial, Delhi
A war memorial was made to honour a triumph or to remember those who sacrificed themselves or suffered injuries during hostilities. Visitors have the chance to forge conscious connections with the location, the organisation, and the individuals in whose honour the structure was created. The monument seeks to evoke a profound and touching experience and serves as an example for next generations.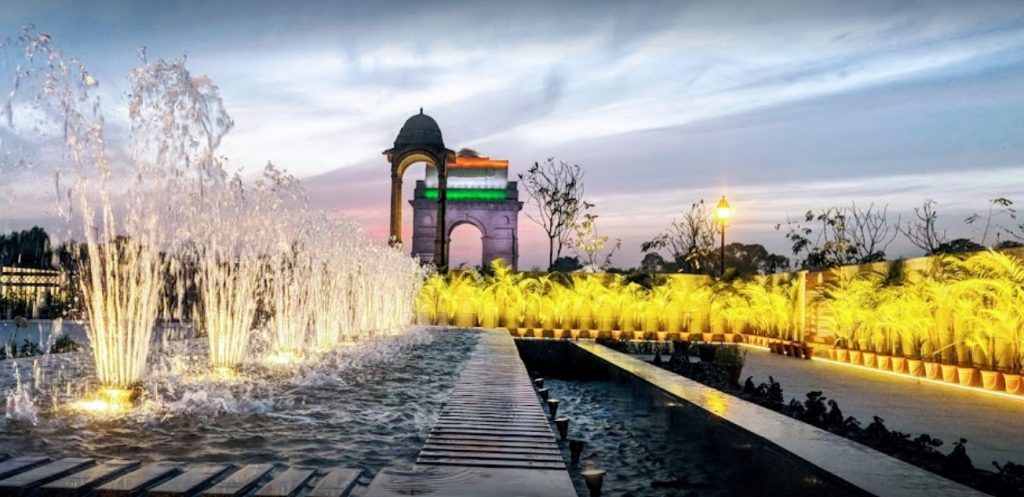 More than 26,000 members of the Indian Armed Forces have given their lives in battle since independence to protect the nation's integrity and sovereignty. Thus, the National War Memorial symbolises a nation's appreciation for its armed forces. The Memorial will support our residents' feeling of patriotism, sacrifice, and high moral principles. It will serve as a monument to the sacrifices made by our warriors since our country's independence throughout numerous wars, UN missions, humanitarian relief efforts, and disaster response operations.
Address – C – Hexagon, India Gate, New Delhi – 110001
Timings – Opens everyday 9am–8:30pm
Entry Fee – Free
5. Shankar's International Doll Museum, Delhi
Doll Museum has got extensive collection of more than 6,000 dolls from throughout the world. Once inside, you'll discover sizable glass cases displaying dolls categorised by various nations. Some of the dolls in these cabinets date back as far as 400 years, but they have been superbly kept. This museum was founded in 1965 by well-known political cartoonist K. Shankar Pillai, earning it the name Shankar's Dolls Museum. The Doll Museum in Delhi is a fascinating place to visit for anyone interested in dolls, toys, and miniature displays. The museum is home to a large collection of dolls from all over the world. There is also a section of the museum dedicated to traditional Indian dolls and toys, which provides a unique glimpse into Indian culture.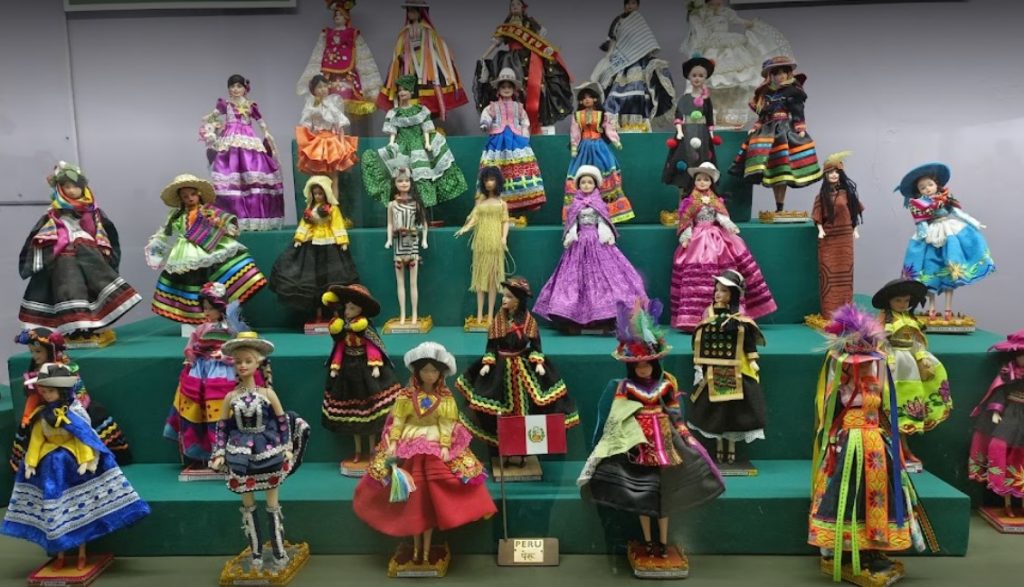 The exhibition of the dolls in this Museum has been divided into two main areas inside the museum. Dolls from Europe, the United States, Australia, and New Zealand are included in the first part, while dolls from other Asian nations, including India, are included in the second. There are up to 500 dolls from India alone, with dolls from Japan coming in second. The museum also has a "clinic" for dolls in need of repair. From Samurai dolls to dolls depicting the Japanese royal courts, you may even discover miniature Eskimo dolls from the frigid regions. The dolls in the Indian area are displayed according to states, and one glass case contains Indian couples wearing the traditional clothing of their individual regions.
Address – 4, Bahadur Shah Zafar Marg, near Central Bank, Bahadur Shah Zafar Marg, Nehru House, New Delhi, Delhi 110002
Timings –
| | |
| --- | --- |
| Monday | Closed |
| Tuesday | 10am–5:30pm |
| Wednesday | 10am–5:30pm |
| Thursday | 10am–5:30pm |
| Friday | 10am–5:30pm |
| Saturday | 10am–5:30pm |
| Sunday | 10am–5:30pm |
Entry Fee – Adult Rs 30 , Child – Rs 12