Taj Mahal
The Taj Mahal, an exquisite ivory-white marble mausoleum, stands as an eternal symbol of love and architectural brilliance in the city of Agra, India. Revered globally as one of the most iconic landmarks, the Taj Mahal's history, grandeur, and intricate craftsmanship continue to captivate hearts and minds, making it a must-visit destination for travelers seeking to immerse themselves in the rich cultural tapestry of India.
| | |
| --- | --- |
| Aspect | Description |
| Location | Agra, Uttar Pradesh, India |
| Year Built | 1632 – 1653 |
| Architect | Ustad Ahmad Lahori |
| Commissioned By | Emperor Shah Jahan |
| Significance | A symbol of love and architectural masterpiece |
| Architecture | Mughal, Persian, and Indian fusion |
| Materials | White marble, precious stones |
| Design | Central dome, minarets, symmetrical gardens |
| UNESCO Status | World Heritage Site |
| Cultural Significance | Represents Mughal heritage and enduring love |
A Labor of Love
Commissioned by Mughal Emperor Shah Jahan in the 17th century, the Taj Mahal is a poignant tribute to his beloved wife, Mumtaz Mahal. The story of its creation is one of devotion and grief, as Shah Jahan vowed to build a monument that would honor their eternal love. Construction commenced in 1632, employing the skills of artisans, craftsmen, and architects from various corners of the Mughal Empire and beyond.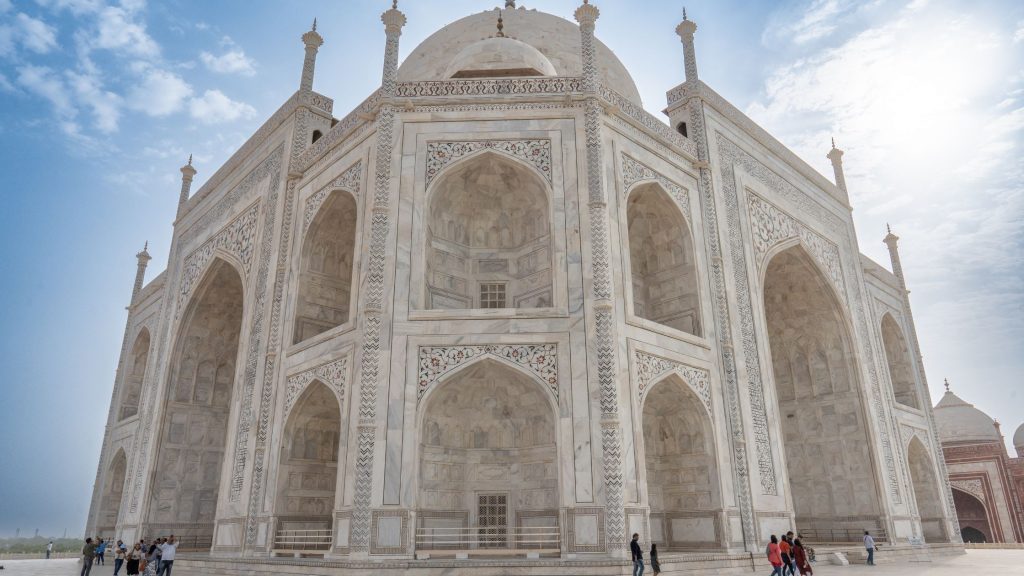 Architectural Marvel
The Taj Mahal's architectural brilliance is a fusion of Persian, Islamic, and Indian styles, resulting in a harmonious symphony of artistry. The main mausoleum is flanked by symmetrical gardens, waterways, and reflecting pools, creating a sense of balance and tranquility. The central dome, with its glistening pinnacle, forms the heart of the monument and is surrounded by four smaller domes. The use of intricate marble inlays, delicate carvings, and calligraphy adds an exquisite touch to every facet of the structure.
A Mosaic of Materials
The sheer ingenuity of the Taj Mahal's construction lies in its use of premium materials from different parts of the world. The white marble was sourced from Makrana in Rajasthan, while the semi-precious stones and vibrant gems were brought from distant lands, including Persia, Tibet, and Central Asia. The meticulous detailing, known as "pietra dura," involved embedding these precious stones into the marble to create intricate patterns, floral motifs, and verses from the Quran.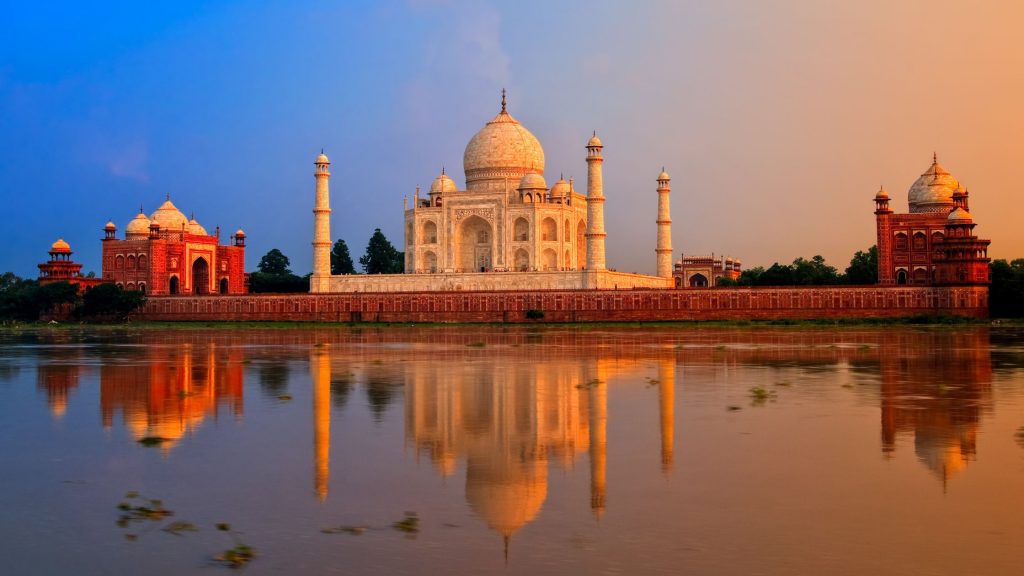 Captivating Symmetry
One of the most awe-inspiring aspects of the Taj Mahal is its impeccable symmetry. The garden's four quadrants, reflecting pools, and minarets are perfectly balanced, creating a mesmerizing visual effect that draws visitors into a state of contemplation. The reflection of the Taj Mahal in the central pool during different times of the day adds a surreal dimension to its allure, transforming the monument into a mirage of shimmering beauty.
Cultural Significance
Beyond its architectural brilliance, the Taj Mahal holds cultural and historical significance as a UNESCO World Heritage Site. It stands as a testament to the rich Mughal heritage and their contributions to art, architecture, and culture. The monument's enduring legacy has inspired poets, artists, and writers for generations, cementing its place as a universal symbol of love and beauty.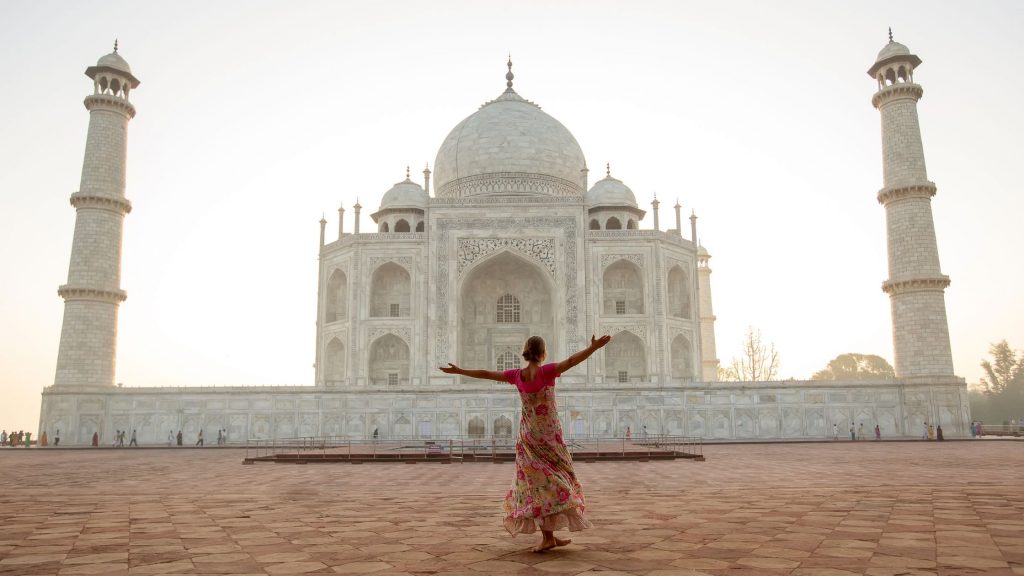 Preservation and Recognition
Preservation efforts have been steadfast to ensure the Taj Mahal's splendor for future generations. Conservation initiatives and restoration projects are continually undertaken to safeguard this architectural masterpiece from the effects of time and environmental factors.
Final Thoughts
The Taj Mahal in Agra is more than a monument; it is an embodiment of a love that transcends centuries, an architectural marvel that defies imagination, and a testament to human ingenuity and creativity. Its flawless symmetry, intricate craftsmanship, and profound history continue to draw visitors from around the world, allowing them to witness the eternal beauty that is the Taj Mahal – a true jewel in the crown of India's cultural heritage.