Surat Diamond Bourse
Surat, the renowned diamond crafting hub responsible for 90% of the world's diamonds, has recently unveiled its latest marvel – the Surat Diamond Bourse. This monumental complex, spread over 35 acres, has set a new standard as the world's largest office building, eclipsing even the famed Pentagon. Designed to accommodate more than 65,000 diamond professionals, including cutters, polishers, and traders, the Surat Diamond Bourse stands as a testament to India's entrepreneurial spirit and the city's thriving diamond industry. In this article, we delve into the significance of this architectural masterpiece and how it is expected to shape Surat's diamond trade.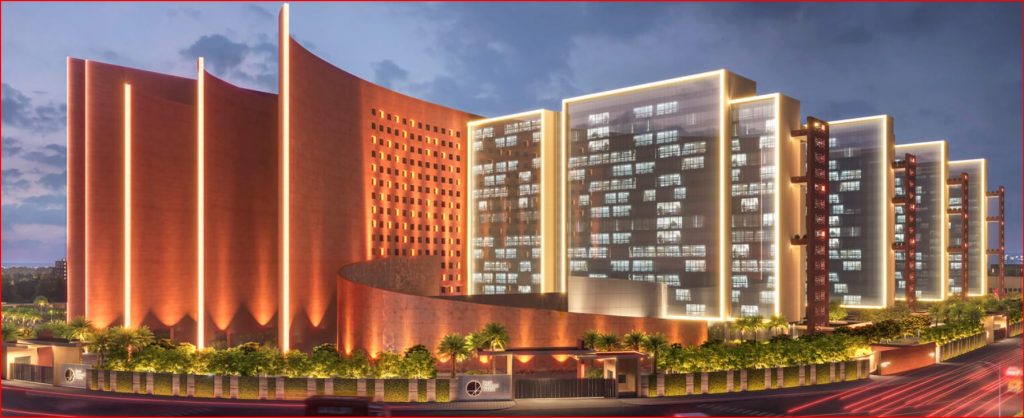 A Hub for Diamond Trade
The Surat Diamond Bourse, a 15-story complex consisting of nine interconnected rectangular structures, covers a staggering 7.1 million square feet of floor space. Spearheaded by the Indian architecture firm Morphogenesis, the bourse aims to be a "one-stop destination" for the diamond industry, offering over 4,700 office spaces that can also serve as diamond-cutting and polishing workshops. Its strategic design facilitates efficient access to amenities and facilities, promoting an optimal trading environment for businesses of all sizes.
Move over Pentagon… The world's largest office space is now in #Surat, India!

The #SuratDiamondBourse, a sprawling 15-storey complex built across over 35 acres, will be a one-stop shop for over 65,000 diamond professionals, including cutters, polishers & traders pic.twitter.com/Per7l7kkcW

— CNBC-TV18 (@CNBCTV18News) July 19, 2023
Inauguration and Significance
Prime Minister Narendra Modi inaugurated the Surat Diamond Bourse in July this year. This milestone marks the culmination of four years of construction work, slightly delayed by Covid-related challenges. Prime Minister Modi hailed the bourse as a testament to the growth of Surat's diamond industry and India's entrepreneurial prowess. The building's completion not only solidifies Surat's position as the gem capital of the world but also reduces the need for diamond professionals to commute to Mumbai for business purposes, boosting convenience and potentially driving economic growth.
Designed for Efficiency and Demand
The impressive scale of the Surat Diamond Bourse was determined by market demand, with all office spaces pre-purchased by diamond companies before construction began. The building's layout, featuring interconnected structures emanating from a central "spine," ensures equal accessibility for all occupants, with no office taking longer than seven minutes to reach from any entry gate. The design also incorporates nine courtyards, resembling traditional bazaars, serving as casual meeting places for traders and acknowledging the prevalence of informal transactions within the diamond industry.
Sustainability and Future Prospects
Aside from its sheer size and efficient design, the Surat Diamond Bourse stands as a model of sustainability. With energy-efficient features such as natural ventilation and solar-powered common areas, the building is eligible for a "platinum" rating from the Indian Green Building Council. As a not-for-profit initiative promoted by SDB Diamond Bourse, the project is expected to have far-reaching implications for Surat's diamond trade and the local economy, attracting more professionals and businesses to the region.
The Surat Diamond Bourse has undoubtedly left an indelible mark on the diamond industry, establishing Surat as a global leader in the diamond trade. Its impressive scale, strategic design, and commitment to sustainability make it a remarkable feat of architecture and economic development. With the world's largest office building now standing tall in Surat, it represents a beacon of growth, innovation, and collaboration, promising a glittering future for the city and its thriving diamond industry.