Skywalk at Vaishno Devi Bhawan
The construction of the much-needed skywalk at Vaishno Devi Bhawan has been completed. The skywalk will separate pilgrims arriving at the shrine from those departing, which will help to decongest the Bhawan area.
The decision to extend the skywalk was taken after a stampede earlier this year near Gate No. 3, which left 12 people dead and 16 injured. The skywalk project was proposed by Lieutenant Governor Manoj Sinha in a bid to make Vaishno Devi Bhawan safer and more convenient for pilgrims.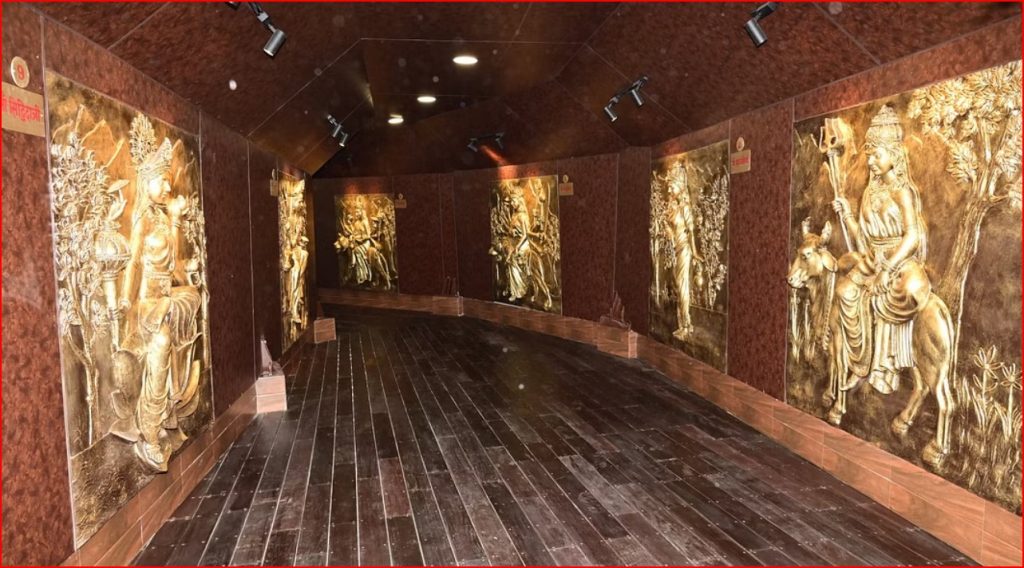 In order to avoid overcrowding in the building due to criss-crossing of pilgrims, it was decided to have multi-directional pathways through measures like skywalks. The total length of the skywalk will be approximately 160-170 meters and width will be 2.5 meters and it will have two rescue zones. Utmost attention has been paid to the security arrangements in this skywalk flyover.
The skywalk will be 20 feet above the ground and will help to reduce congestion between Manokama Bhawan and Gate No. 3. It will start at the entry point to the shrine and will allow pilgrims to pass through smoothly, while the exit will remain the same.
Features of Mata Vaishno Devi Skywalk Flyover
Modern waiting halls are being built every 100 meters of this 300-meter-long skywalk flyover.
Around 100 to 200 devotees will be able to sit in the waiting hall at the same time.
LED screens have been installed at various places within the flyover skywalk. Due to which the darshan of Mother Vaishno Devi continued.
Most of the skywalk flyover has wooden floors along with strong stainless steel walls.
The walls of the skywalk flyover are made of reinforced glass. Due to which the devotees will continue to have darshan of Maa Vaishno Devi.
About 60 feet long artificial cave has been constructed at the entrance of the Skywalk flyover.
Inside this cave, there are statues of nine forms of Goddess Vaishno Devi.
Shlokas and mantras of Mata Vaishno Devi are also inscribed in the cave.
Devotees will not have to face the crowded situation at Maa Vaishno Devi Bhawan through Skywalk flyover.
Wooden flooring has been done in the skywalk so that the devotees do not have to face severe cold during the winter season. To have darshan of Maa Vaishno Devi, devotees have to go towards the buildings and caves barefoot.