On Friday, the Government of India launched the online Invitation Management Portal to facilitate the distribution of electronic invitations to dignitaries and guests, as well as the sale of tickets to the general public, for the purpose of attending Republic Day and Independence Day celebrations. Raksha Rajya Mantri Shri Ajay Bhatt unveiled the government's e-governance programme in the nation's capital today.

The website allows people from all over the world to buy tickets to the Republic Day and Independence Day celebrations on the same platform, regardless of where they happen to be physically located. Access passes can be issued electronically to VIPs and their guests using the portal, in addition to the general public.
Online Booking for Republic Day Tickets 
Tickets are available for following events on the portal:-
FDR (Full Dress Rehearsal) – Republic Day Parade
Republic Day Parade
Rehearsal Beating The Retreat
Beating The Retreat
Beating The Retreat Ceremony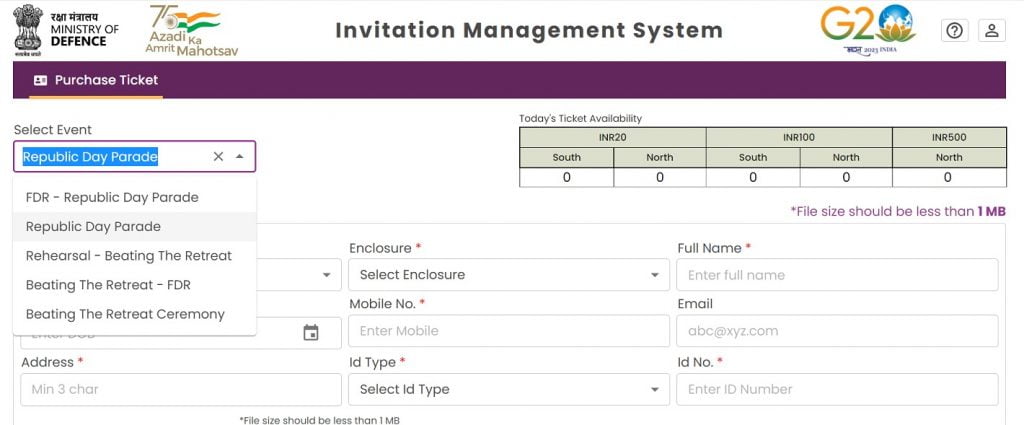 The Aamantran site will facilitate an eco-friendly, streamlined procedure that benefits both the public and the government. If you click on this link, you may see a thorough explanation of the procedure:
The following functions are available through the Aamantran portal:
Improved safety with the use of QR codes.
Sending tickets and passes to you through email or text message.
Ticket purchases are final and cannot be changed.
Acceptance from guests can be sought using an RSVP system and post-event data analytics can help with planning for the future.
Republic Day Ticket Price
Republic Day Tickets are available for the price as mentioned below :-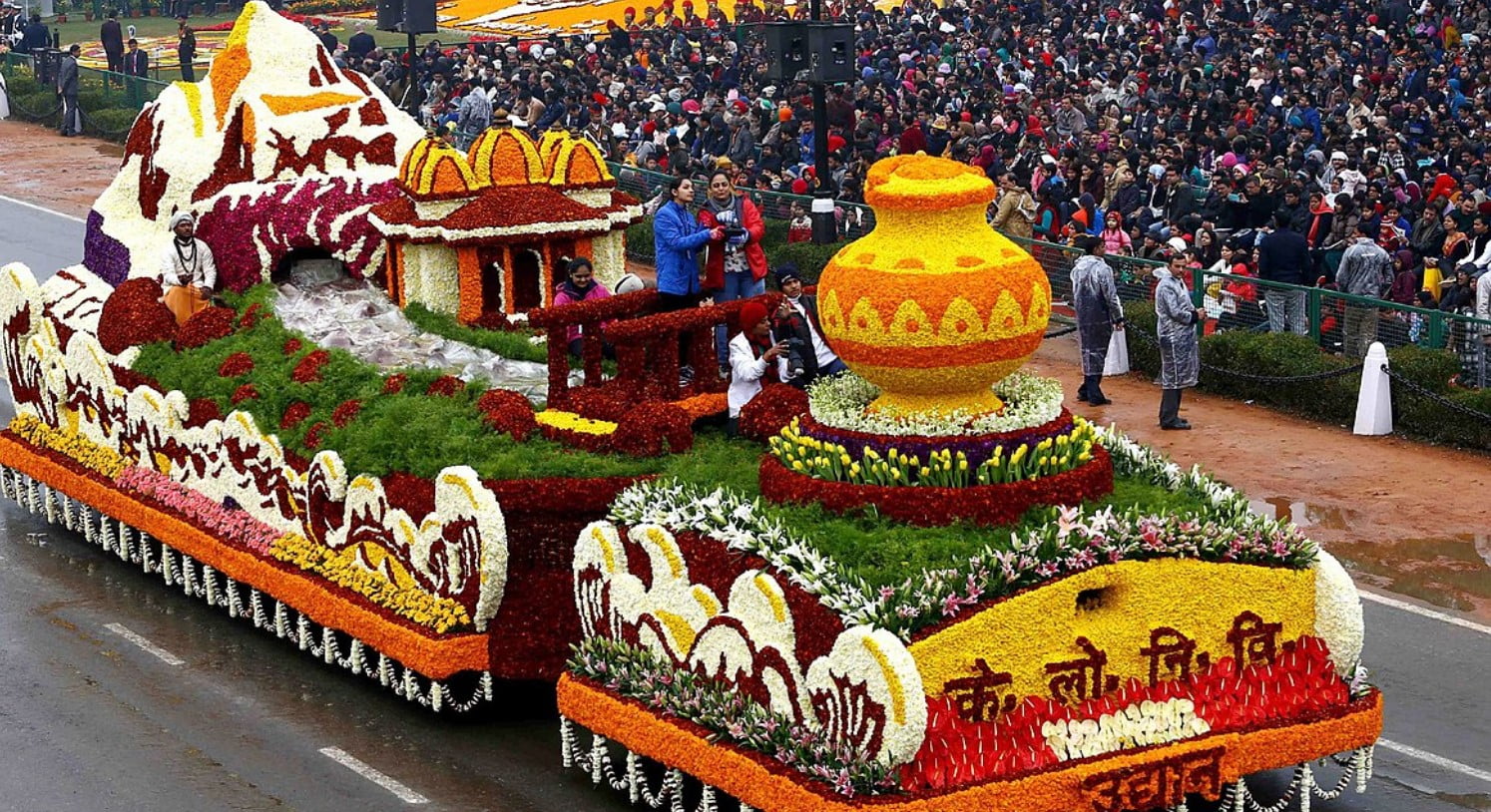 The Ministry of Defense will not only be issuing electronic invites through the web, but also setting up ticket booths and counters at the following places :-
Sena Bhawan (Gate No 2)
Shastri Bhawan (Gate No 3)
Jantar Mantar (Near Main Gate)
Pragati Maidan (Gate No 1)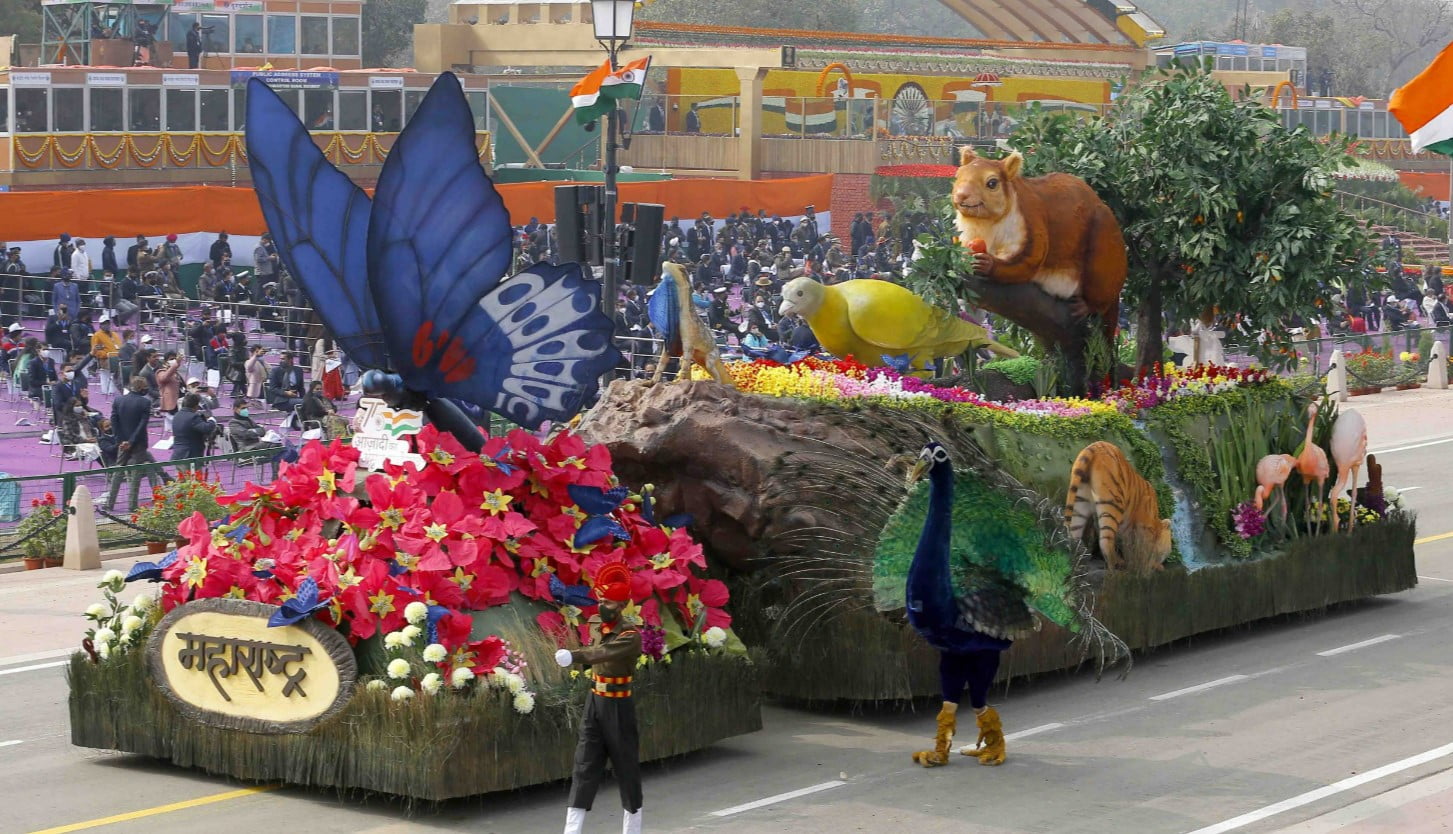 Terms & Conditions
1. Children aged above 5 years of age can accompany only with valid tickets.

2. Seating enclosures will not be opened before 0700 hours. ticket holders are requested to be in their seats by 0900 hours and not leave until the president, the vice president and the prime minister have left.

3. Invitees are requested not to bring any bag, brief case, eatable, radio/transistor, pager, tape recorder, camera, binocular, digital diary, palm-top computer, power bank, mobile charger, head phone, i-pad, laptop, computer, wireless communication gadget etc., remote controlled car lock keys*, arms and ammunition, thermos flask, water bottle, cigarette, bidi, match box, lighter, knife, laser light, razor, scissors, screwdriver, blade, alcohol, cans, dagger/ sword/ cuttings/ sharp pointed edged ' materials, fire work(s)/ crackers, perfume, inflammable items, umbrella, identification.

4. Invitees are allowed to carry their mobile phone. in view of limited availability of parking space, the ticket holders are advised to share cars as far as possible to avoid inconvenience.
Cancellation/Refund Policy 
There is no cancellation option for the end users after payment is made.
In case of uploading of invalid or illegible copy of id proof, the ticket will get cancelled and entry to the venue will not be permitted.
In case of duplicate payment, kindly contact Ministry of Defence on 011 23010043 / 011-23010075 for refund with proof of the transaction reference
Contact Information
Email : invitationcell-mod@gov.in
Phone Numbers : 011-23010043,  011-23010075
This portal as another milestone in the 'Digital India' initiative and a step towards Prime Minister Shri Narendra Modi's concept of e-governance model which is based on easy, effective, economical, and eco-friendly governance."