Raksha Bandhan 2023
Raksha Bandhan, a revered Indian festival that commemorates the special relationship between brothers and sisters, is swiftly approaching. As the year 2023 ushers in Raksha Bandhan, the air is charged with anticipation and enthusiasm, promising a day characterized by heartfelt sentiments, cherished customs, and indelible memories.
This year, Raksha Bandhan, a cherished Indian festival symbolizing sibling love and protection, will be celebrated on both August 30 and August 31. The variation in dates is due to regional differences and the diverse lunar calendar systems followed across the country. While August 30 marks the primary observance, certain regions and communities will celebrate the festival on August 31 to align with their specific calendars. This dual celebration highlights the cultural diversity of India and the significance of Raksha Bandhan as a unifying tradition, that transcends temporal and geographical boundaries.
The Sukla Paksha Purnima phase falls on Wednesday, August 30, 2023. The Purnima period commences at 10:58 am on August 30 and concludes at 7:05 am on August 31. This Purnima is also referred to as Narali Purnima.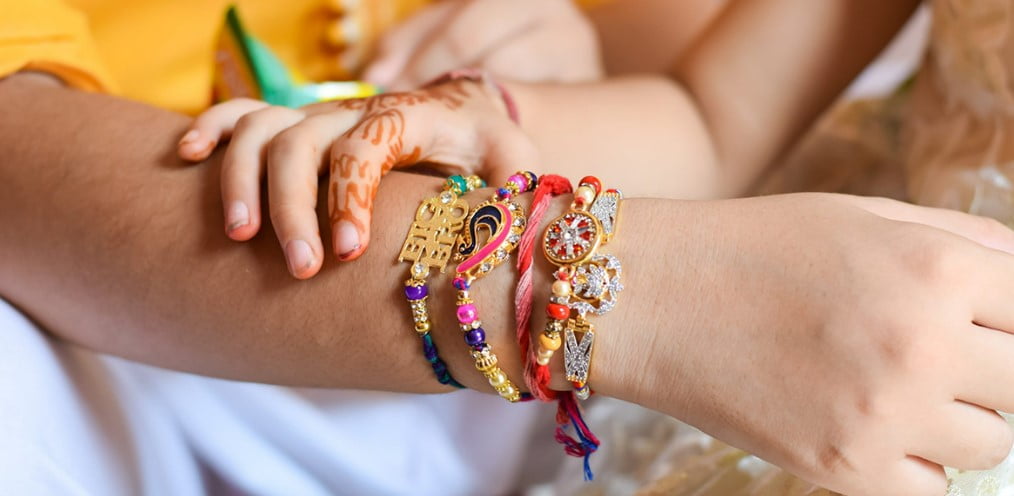 The Essence of Raksha Bandhan
Raksha Bandhan, also known as Rakhi, holds profound cultural significance across India. The term "Raksha Bandhan" translates to "the knot of protection," embodying the enduring connection shared by siblings. This festival carries an emotional weight that transcends time, distance, and age. On this auspicious day, sisters tie a sacred thread, or rakhi, around their brothers' wrists as a symbol of love, care, and safeguarding. Brothers, in return, pledge to protect their sisters and bestow gifts as tokens of their affection.
The Rituals and Customs
Raksha Bandhan is more than a festival; it's a narrative of shared memories, affection, and promises. The day commences with a ceremonial bath and donning new attire. Sisters assemble the rakhi thali, traditionally featuring a rakhi, grains of rice, sweets, and a vermilion mark. Brothers, on their part, select presents for their sisters, expressing their love and commitment.
The pivotal moment arrives when sisters tie the rakhi around their brothers' wrists, accompanied by the recitation of auspicious prayers. This act symbolizes sisters' plea for their brothers' well-being and blessings. Brothers reciprocate by offering heartfelt vows and gifts. This exchange of sentiments strengthens the unbreakable bond shared by siblings.
Raksha Bandhan 2023
This year's Raksha Bandhan, slated for [specific date], promises to combine tradition, contemporary elements, and profound emotions. With families frequently dispersed worldwide, the festival acts as a binding force, reuniting siblings to craft cherished reminiscences.
In an era where customs adapt alongside societal changes, Raksha Bandhan has evolved while retaining its intrinsic essence. From conventional rakhis adorned with beads and motifs to personalized and artistic designs, the array of choices reflects the uniqueness of each relationship. Virtual celebrations have also gained traction, enabling geographically separated siblings to virtually partake in the festivities and transcend distances through technology.
Celebrating Unity Amid Diversity
Raksha Bandhan transcends religious and regional boundaries, embodying unity and the celebration of diverse relationships. Witnessing individuals from various backgrounds engage in the festivities underscores the festival's ability to honor the bond of sibling love and protection.
In Conclusion: A Timeless Celebration of Affection
Raksha Bandhan encapsulates the core of love, care, and safeguarding. Rooted in Indian heritage, it continues to flourish and evolve annually. As Raksha Bandhan 2023 beckons, let us seize the opportunity to commemorate the irreplaceable sibling bond, whether through traditional rituals or modern means, and forge memories that will last a lifetime.
Raksha Bandhan Festival FAQs
1. What is Raksha Bandhan?
Raksha Bandhan is an ancient Indian festival that celebrates the special bond between brothers and sisters. It is marked by sisters tying a sacred thread, known as a rakhi, around their brothers' wrists as a symbol of protection, love, and affection.
2. When is Raksha Bandhan celebrated?
Raksha Bandhan is typically observed on the full moon day of the Hindu month of Shravana, which usually falls in August. The exact date varies each year based on the lunar calendar.
3. What is the significance of Raksha Bandhan?
Raksha Bandhan signifies the unconditional love and care between siblings. The rakhi symbolizes a sister's love and the brother's promise to protect her. It also reinforces the importance of family bonds.
4. How is Raksha Bandhan celebrated?
Sisters tie rakhis around their brothers' wrists, perform aarti (a ritual of waving a lamp), put tilak (vermilion mark) on their foreheads, and offer sweets. Brothers, in return, give gifts and promise to protect their sisters.
5. Can Raksha Bandhan be celebrated between non-sibling relationships?
Yes, Raksha Bandhan can extend beyond blood siblings. It is sometimes observed between close friends, cousins, or even as a gesture of friendship or protection.
6. What are the different types of rakhis available?
Rakhis come in various styles, from traditional ones made of silk threads and beads to modern versions with elaborate designs, personalization, and even eco-friendly materials.
7. Is Raksha Bandhan only celebrated in India?
Raksha Bandhan is primarily celebrated in India, but its popularity has extended to other countries with Indian communities, such as Nepal, Bangladesh, and various diaspora communities around the world.
8. Are there any traditional foods associated with Raksha Bandhan?
Sweets play a significant role in Raksha Bandhan celebrations. Traditional Indian sweets like ladoos, barfis, and halwas are often exchanged during the festival.
9. Are virtual celebrations of Raksha Bandhan common?
Yes, especially in recent times, virtual celebrations have become more prevalent, allowing siblings separated by distance to connect through video calls, exchange digital rakhis, and share their love online.
10. What is the importance of Raksha Bandhan in modern times?
In addition to symbolizing sibling love, Raksha Bandhan has evolved into a celebration of all types of relationships and a reminder of the significance of protecting and supporting one another, not only within families but also within society.
11. Is there any historical significance to Raksha Bandhan?
Raksha Bandhan has historical references in various Indian legends and mythologies, such as the tale of Draupadi and Krishna in the Mahabharata. These stories emphasize the bond of protection and care.
12. Can brothers tie rakhis to their sisters as well?
While the traditional practice involves sisters tying rakhis on their brothers' wrists, some families have adopted the practice of brothers tying rakhis to their sisters as a symbol of mutual love and protection.
13. What are some popular Raksha Bandhan gifts?
Gifts exchanged during Raksha Bandhan vary from chocolates, jewelry, clothing, gadgets, books, personalized items, and more, depending on individual preferences and trends.
14. Is Raksha Bandhan a public holiday in India?
Raksha Bandhan is not a public holiday in India, but it is widely observed and celebrated by people of all backgrounds.
15. How does Raksha Bandhan promote cultural values?
Raksha Bandhan fosters values such as love, respect, unity, and the importance of relationships, reinforcing cultural bonds and fostering harmony within families and communities.