Dwarka is a sub city and a diplomatic enclave in India's National Capital Territory of Delhi's South West district. The airport, Indira Gandhi International Airport, is not far from Dwarka. It is among the largest sub-city in Asia and the majority of housing colonies are cooperative group housing societies. It is one of New Delhi's most sought-after neighbourhoods. Under the "smart sub-city" initiative of the Delhi Development Authority, Dwarka is being transformed into a smart city. If you live in Dwarka or nerbay, here are the top picks to visit in Dwarka.
1. Iskcon Temple Dwarka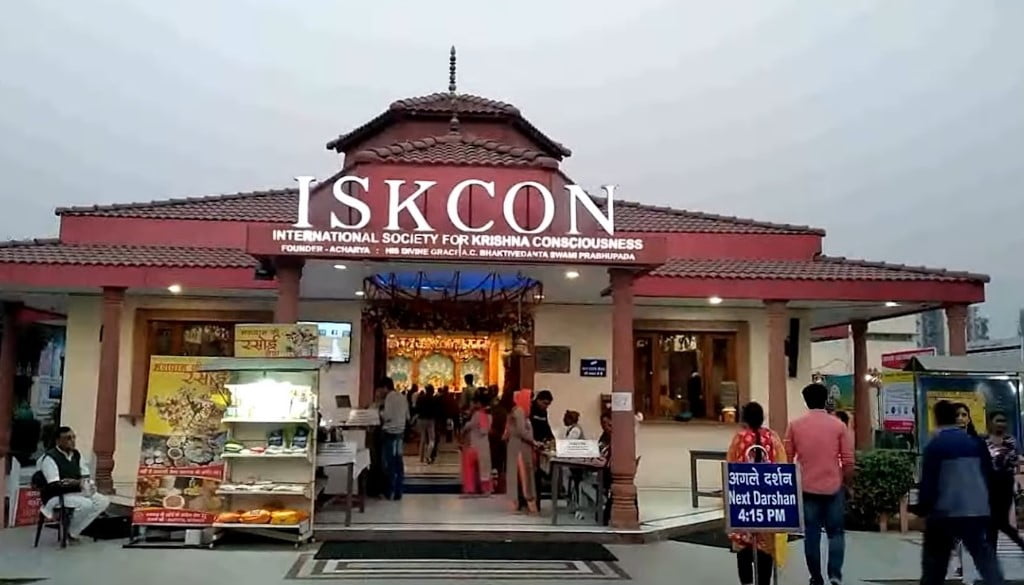 Feeling spiritual and want to visit some temple, Iskcon temple in Dwarka could be great place for whole family, specially elders who always desire to visit temples for inner peace. Along with the Darshan and Kirtan, temple also offers great tasty food too. There are several amenities in the ISKCON Temple of Dwarka, including a sizable temple hall, an auditorium, a guesthouse, a restaurant, a hall for festivities, a kitchen, and a bedroom in a residential wing. Temple offices, hallways, and stores are open and functional.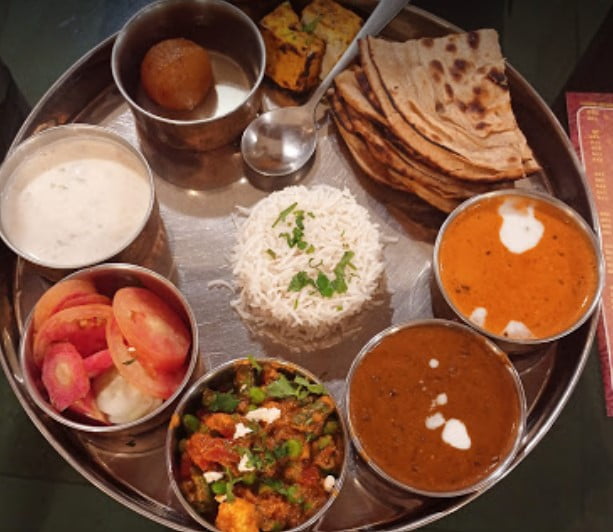 There are special arrangement on occasions like  Janmashtami, Ram Navi, Gauri Purnima, Radhashtami, and Govardhan are given in ISKCON temples.
Address: Plot No 4, Iskcon Temple Rd, Sector 13, Dwarka, New Delhi, Delhi 110075
Timing: 04:30 am to 01:00 pm and 0:30 pm to 09:00 pm
Nearest Metro Station: Sector 13 Dwarka Metro Station at a distance of nearly 1.5 kilometres from ISKCON Temple Dwarka.
2. Vegas Mall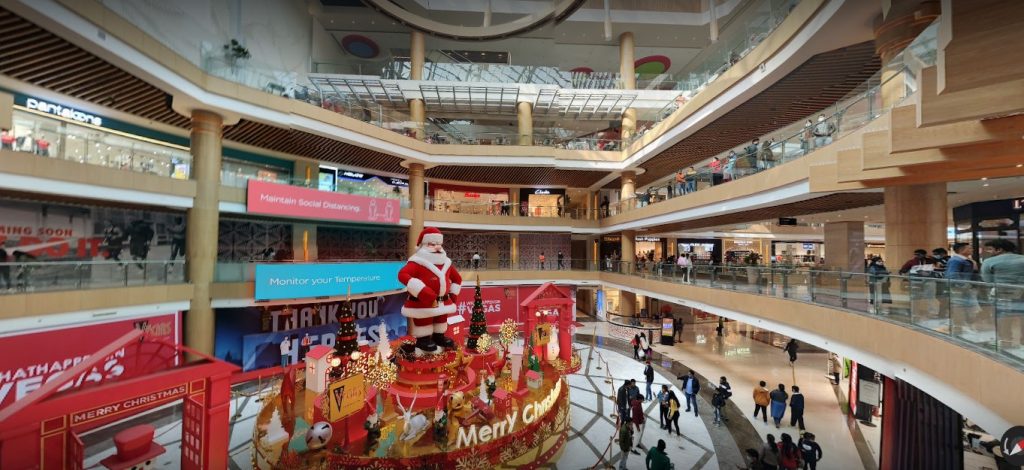 Malls are always good for shopping, air cooled shops and eating joints are Fun and great way to enjoy your whole day with kids as it has got everything for everyone. Not only you can shop for all the big brands but also can entertain yourself at small amusement park and PVR (multiplex). It is one of the newest mall in Dwarka, so is very popular not only the residents of Dwarka but also among the people living in adjoining areas like Janak Puri, Uttam Nagar, Palam and Dabri etc. Address : Plot No.6, North, Pocket 1, Sector 14 Dwarka, Dwarka, Delhi.
3. Dwarka Baoli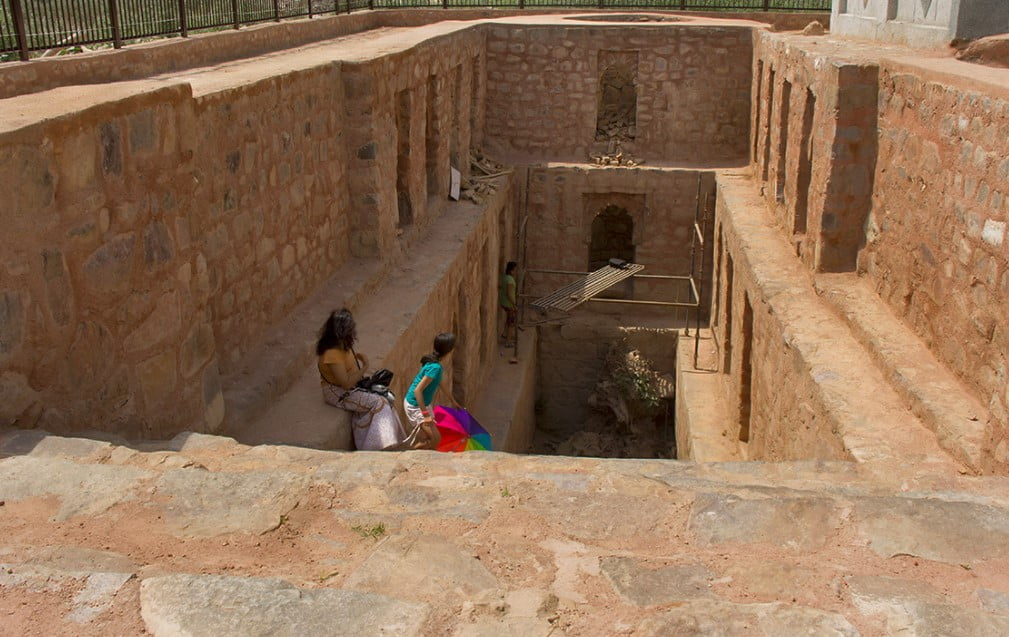 A mediaeval stepwell called Dwarka Baoli, also called Loharehri Baoli, was just recently found in Dwarka Sub City, in the southwest of New Delhi. Early in the 16th century, the Sultans of the Lodi Dynasty built it for the people of Loharehri hamlet. It is situated in a desolate area between a residential community and a private school on Azad Hind Fauj Marg, Sector 12, Dwarka.
With large arches along the stairs and a well at the end of the baoli, the building exhibits the traditional architecture of the Lodi period. The stepwell was built using rubble masonry, which was typical of monuments from that time period. Two layers of arches are readily evident along the steps.
4. DDA Dwarka sector 11 Park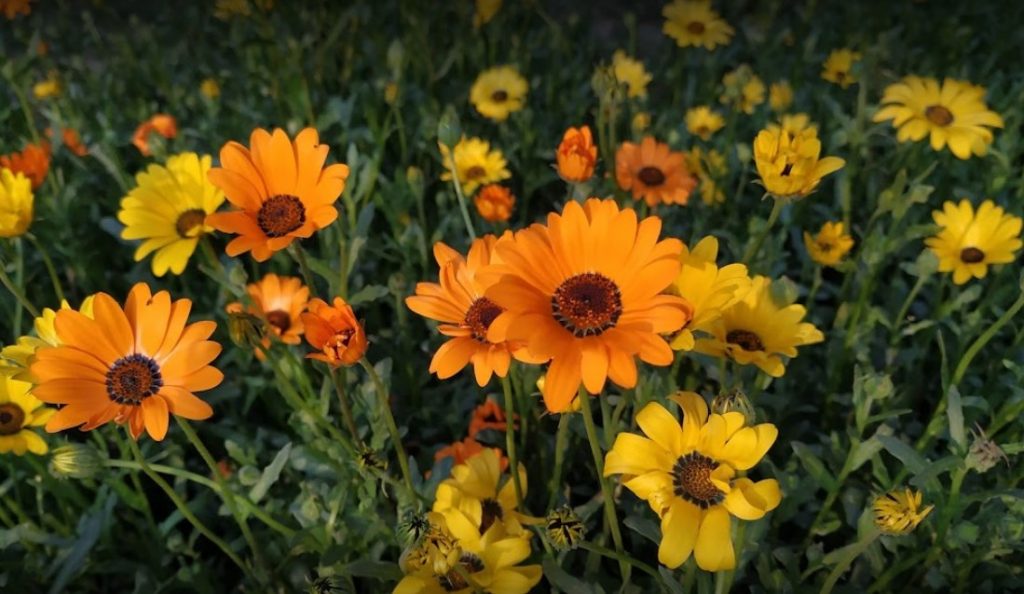 The Sector 11 Park is undoubtedly the most well-known outdoor area in the area, drawing crowds from all around Dwarka because of its size. It boasts a thick canopy of trees and indigenous bird species, which sing melodiously in the background as you start your mornings here. This park has outdoor gym, many swings for toddlers, kids and a ground for activities like Dussehra Mela and other such festivals.
5. Soul City Mall Dwarka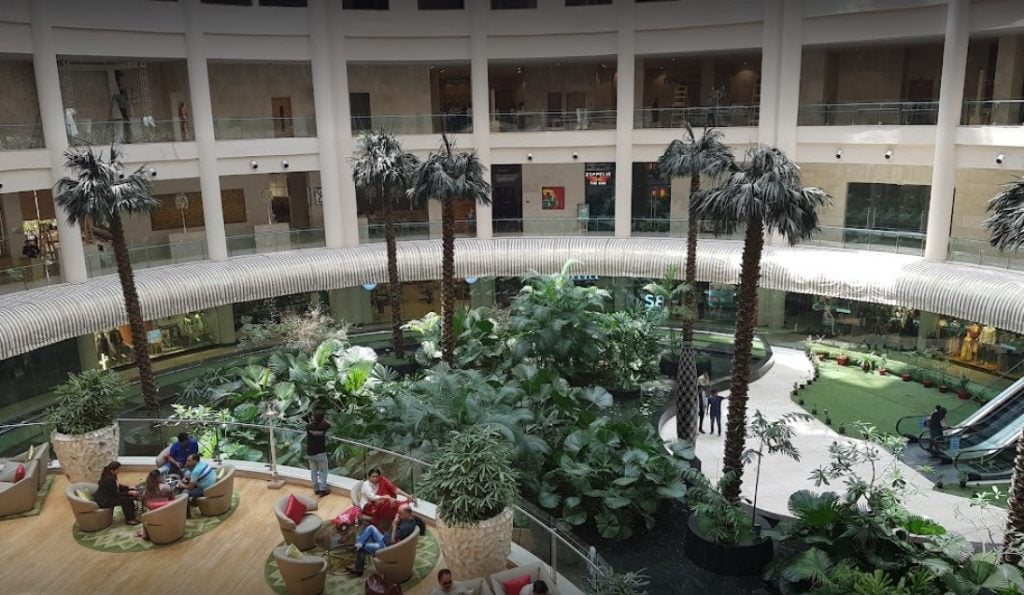 Soul City Mall Dwarka has shops, game zones, restaurants, cafes. The Radisson hotel dwarka is also nearby, so guests can enjoy shopping without leaving the hotel. It is also close to the metro station, providing good access to other areas. Here in this mall, you can buy shoes, clothes, household items, dal and pulses, food items, biscuts, chocolate, cake, children's clothes, bags, cosmetics, blankets, jackets, pants, and shirts, as well as cosmetics, jewellery and decorative items. You can also buy kitchen appliances like a toaster, mixer, heater, fan, tools, cooker, steel utensils, mugs, buckets etc. Address – Sector 13, Kakrola, Delhi.