Minimum wage policies are a fundamental aspect of labor markets, designed to ensure fair compensation for workers and protect them from exploitation. In the context of India, and more specifically Delhi, minimum wages hold significant importance due to the densely populated nature of the city and its status as an economic hub. This article delves into the nuances of minimum wages in Delhi, examining their impact on various stakeholders and the broader economy.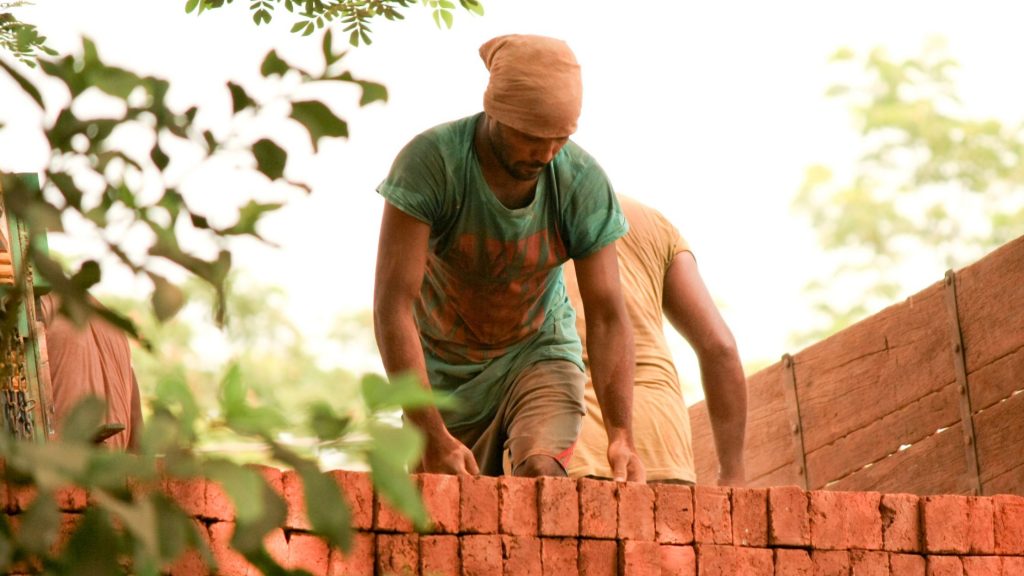 The history of minimum wage regulations in India dates back to the early 20th century when various provinces began setting up wage boards to address worker exploitation and inequality. In Delhi, the Minimum Wages Act of 1948 laid the foundation for establishing fair wages and working conditions. Over the years, this act has undergone several amendments to account for changing economic realities.
Minimum Wages in Delhi
| | | |
| --- | --- | --- |
| Category | Basic per month | Total per day |
| Skilled | Rs 24,000 | Rs 800 |
| Semi-skilled | Rs 21,000 | Rs 700 |
| Unskilled | Rs 18,000 | Rs 600 |
Determining Minimum Wages
The minimum wage in Delhi, as in other Indian states, is determined by considering factors such as cost of living, inflation, skill level, and the type of work. The government sets up wage boards that consist of representatives from employers, employees, and independent experts. These boards conduct thorough research and analysis to arrive at a minimum wage figure that reflects the economic conditions of the region.
Components of Minimum Wages
Minimum wages in Delhi are generally categorized into two parts:
Basic Wage: This constitutes the main portion of the minimum wage and is determined by considering factors like food, clothing, housing, education, and medical expenses.
Allowances: In addition to the basic wage, certain allowances may be provided to workers based on factors such as the type of work, location, and other specific requirements. These allowances are aimed at enhancing the overall wage package.
Challenges and Controversies
While the intention behind minimum wage regulations is to protect workers, they often come with challenges and controversies. Critics argue that setting minimum wages too high can lead to reduced employment opportunities, especially for low-skilled workers. On the other hand, proponents contend that fair wages improve the living standards of workers and lead to increased productivity.
Impact on Workers
Minimum wage policies play a crucial role in uplifting the living standards of workers, particularly those in the unorganized sector. In a city like Delhi, with its vast informal labor market, these regulations ensure that vulnerable workers are not subjected to subpar compensation. Adequate wages also contribute to reducing poverty and income inequality, thereby enhancing social well-being.
Impact on Employers and Businesses
For employers, adhering to minimum wage laws can increase their labor costs. Small businesses, in particular, might face challenges in meeting these financial obligations, potentially impacting their profitability. However, proponents argue that a motivated and fairly compensated workforce can lead to improved morale, reduced turnover, and increased efficiency, ultimately benefiting employers in the long run.
Economic Ramifications
The minimum wage policy in Delhi can have a ripple effect on the local economy. Increased wages put more money in the hands of workers, boosting their purchasing power. This, in turn, can lead to higher consumer spending, benefiting various industries. However, if businesses struggle to adapt to higher wage costs, they might resort to cost-cutting measures, including reducing staff, which could have negative repercussions on employment rates.
Enforcement and Compliance
Ensuring compliance with minimum wage laws is a critical aspect of their effectiveness. Delhi, like other regions, faces challenges in effective enforcement due to the presence of a vast informal sector. Strengthening enforcement mechanisms and raising awareness among workers about their rights are essential steps in maximizing the impact of minimum wage policies.
Final Words
Minimum wages in Delhi serve as a cornerstone for equitable economic growth, aiming to provide workers with a dignified standard of living while considering the concerns of employers. The delicate balance between protecting workers and fostering a business-friendly environment remains an ongoing challenge. As Delhi continues to evolve as an economic and cultural hub, the careful implementation and periodic review of minimum wage policies will play a pivotal role in shaping the city's labor landscape and overall socio-economic trajectory.