Kabuli Chana | White Chana
When it comes to nutritious and versatile legumes, Kabuli Chana, also known as chickpeas, stands out as a staple in Indian cuisine. Renowned for its delectable taste and numerous health benefits, Kabuli Chana has become an essential ingredient in households across Delhi. In this article, we'll delve into the world of Kabuli Chana, exploring its nutritional value, culinary uses, and the current market price in Delhi. So, if you're curious about this leguminous wonder and its affordability, keep reading!
The Nutritional Powerhouse
Kabuli Chana or White Chana or White Chickpeas is not only a culinary delight but also a nutritional powerhouse. Packed with protein, dietary fiber, vitamins, and minerals, it offers an array of health benefits. A 100-gram serving of Kabuli Chana contains approximately 164 calories, 8.9 grams of protein, 2.6 grams of dietary fiber, and a range of essential nutrients including folate, iron, phosphorus, and magnesium.
These nutritional components contribute to various aspects of health, from promoting digestion and maintaining blood sugar levels to supporting bone health and boosting energy. Incorporating Kabuli Chana into your diet can be a wise choice for those seeking a balanced and nourishing meal option.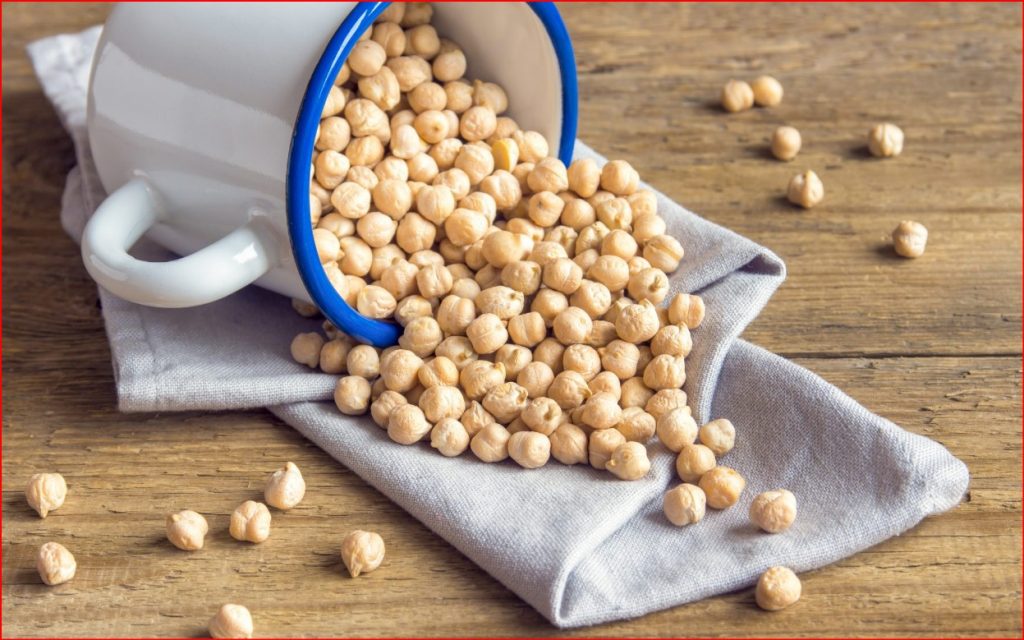 Culinary Marvel: How Kabuli Chana Enriches Delhi's Cuisine
Delhi, with its diverse culinary landscape, has welcomed Kabuli Chana with open arms. This versatile legume finds its way into a multitude of dishes, catering to different tastes and preferences. From the ever-popular Chole Bhature to the nutritious Chana Chaat, Kabuli Chana adds a unique texture and flavor to every creation.
The tender and creamy texture of cooked Kabuli Chana makes it a perfect candidate for both traditional and innovative recipes. Its ability to absorb flavors and spices makes it a favorite among chefs and home cooks alike. Whether it's a rich and savory curry or a light and zesty salad, Kabuli Chana effortlessly adapts to various cooking styles, making it an indispensable ingredient in Delhi's culinary repertoire.
Kabuli Chana or White Chana Price in Delhi: Factors Influencing Affordability
The price of Kabuli Chana in Delhi can vary based on several factors:
Season: Kabuli Chana is a seasonal crop, and its price can fluctuate depending on the harvest season. Prices may be relatively lower during peak harvest times and slightly higher during off-seasons.
Demand and Supply: Like any other commodity, the price of Kabuli Chana is influenced by supply and demand dynamics. External factors, such as international market trends, can also impact its price.
Quality and Grade: Kabuli Chana is available in different grades, with variations in size and quality, e.g. dollar, etc. Higher-grade Kabuli Chana might command a slightly higher price due to its superior taste and texture.
Packaging and Brand: Packaged Kabuli Chana from well-known brands may have a different price point compared to loose or generic alternatives.
Retailer Type: The price may also vary depending on whether you purchase Kabuli Chana from a local market, wholesale market, or supermarket.
| | |
| --- | --- |
| Kabuli Chana | White Chana | Price |
| Loose packing / retail market | Rs 125 – Rs 200 per kg |
| Wholesale market | Rs 90 – Rs 150 per kg |
| Branded (Mangat Ram /Tata/ Rajdhani/ Ahaar) | Rs 190 – Rs 250 per kg |
| Organic | Rs 200 – Rs 390 per kg |
It's important to note that these factors can influence the price of Kabuli Chana, so it's advisable to check with local markets or retailers for the most up-to-date pricing information.
Kabuli Chana, with its nutritional richness and culinary adaptability, has carved a special place in the hearts and plates of Delhiites. From its health benefits to its role in elevating the flavors of diverse dishes, Kabuli Chana continues to impress both food enthusiasts and nutrition-conscious individuals. While the price of Kabuli Chana in Delhi may vary due to factors beyond our control, its undeniable value as a wholesome ingredient remains unchanged. So, whether you're preparing a traditional recipe or experimenting with a modern twist, Kabuli Chana is undoubtedly an ingredient worth savoring.