K-pop India Contest 2023
In recent years, the wave of K-pop has surged through India, captivating hearts and inspiring talents across the nation. The fusion of catchy melodies, dynamic choreography, and unique fashion has sparked a K-pop phenomenon that has transcended borders. Riding on this musical wave, the K-pop India Contest 2023 emerges as an exceptional opportunity for Indian boys and girls to showcase their talents on the grand stage. In this comprehensive article, we unravel the details of this exciting contest, including registration, audition dates, and the road to potential stardom.
A Glimpse into the K-pop India Contest
The K-pop India Contest stands as a testament to the global impact of Korean pop music. This contest not only celebrates the vibrant K-pop culture but also serves as a platform for Indian talents to shine and potentially enter the ranks of global K-pop sensations.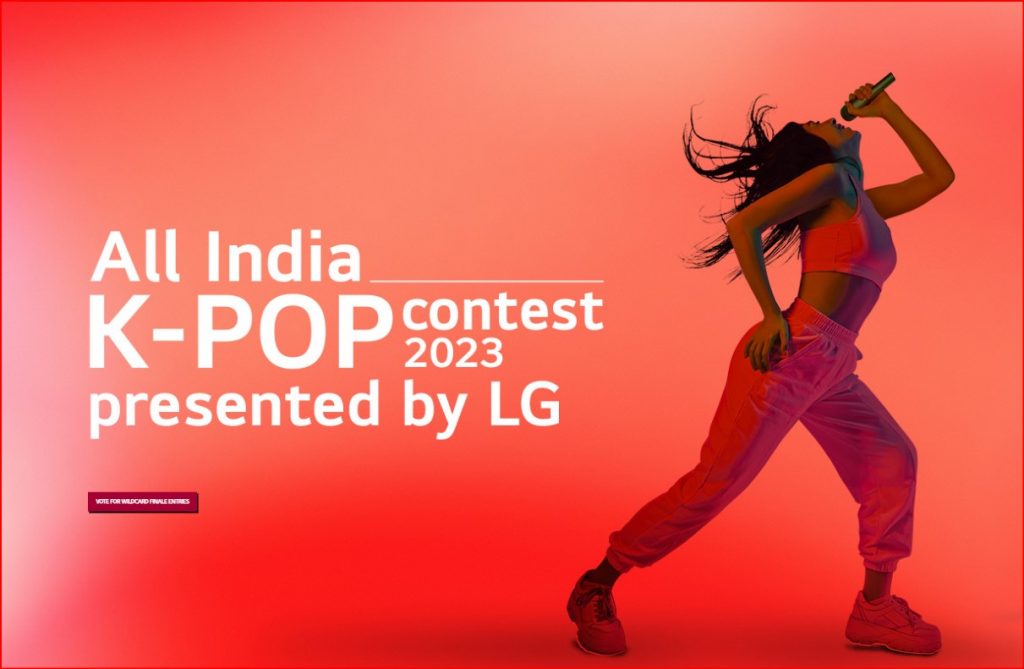 Registration: Your First Step to Stardom
For budding artists dreaming of sharing their passion with the world, the K-pop India Contest 2023 beckons. The registration process acts as the stepping stone to this exhilarating journey:
Online Registration: The contest typically opens its virtual doors to enthusiastic participants through an online registration portal. Aspiring contestants are required to fill in essential personal details and provide accurate contact information.
Choose Your Category: The contest often offers a range of categories to choose from, including singing, dancing, and even cover performances of popular K-pop songs. Select the category that resonates with your talent and passion.
Submission of Audition Video: A fundamental aspect of the registration process involves submitting an audition video. This video is your chance to showcase your skills, whether it's a powerful vocal performance, a mesmerizing dance routine, or a captivating cover rendition.
Audition Date: Mark Your Calendar
The audition date is a pivotal moment in your journey to K-pop stardom. It's the day when your dedication, practice, and passion come to life. Keep an eye out for announcements regarding the audition date for boys and girls in India for the K-pop India Contest 2023.
Wildcard Finale Entry : August 2nd ~ August 15th
K-pop India Contest 2023 Registration & Audition Dates
| | |
| --- | --- |
| Aspect | Details |
| Contest | K-pop India Contest 2023 |
| Eligibility | Open to Indian boys and girls aged 14 to 25 |
| Registration | Register online through the official contest website by filling out the registration form. Provide accurate personal information, contact details, and select your preferred category (singing, dancing, or both). |
| Audition Date | Wildcard Finale Entry: August 2nd ~ August 15th |
| Audition Process | Participants who successfully register will be notified of the audition process, which may include video submissions showcasing their talent. Guidelines for video format, duration, and content will be provided. |
| Categories | Participants can choose from various categories, including solo singing, group performances, dance covers, and more. |
| Prizes | Exciting prizes await the winners, including opportunities for mentorship, exposure, and potential entry into the world of K-pop entertainment. |
Preparation Tips for Audition Success
As you gear up for your audition, consider these essential tips to enhance your chances of making a lasting impression:
Skill Refinement: Dedicate time to polish your chosen skill, whether it's singing, dancing, or performing. Consistent practice is key to mastery.
Showcase Originality: While K-pop draws inspiration from its roots, infuse your performance with your unique style and flair. A touch of originality can set you apart.
Presentation Matters: Pay attention to every detail of your performance, from your outfit to your stage presence. A well-presented performance leaves a memorable mark.
Embrace Feedback: Don't shy away from seeking feedback from mentors, friends, or fellow enthusiasts. Constructive criticism can help you refine your act.
Final Words
The K-pop India Contest 2023 beckons as an unprecedented opportunity for Indian boys and girls to shine on a global stage. Through registration, auditions, and dedicated preparation, you have the chance to etch your name among the K-pop stars who have ignited a musical revolution. Embrace this journey with passion and determination, and let the rhythms of K-pop carry you toward potential stardom. As the contest paves the way for your talent to radiate, seize this moment to showcase your artistry and make your mark in the mesmerizing world of K-pop.