What is JYP?
JYP, an acronym that has gained immense popularity, typically refers to JYP Entertainment—a prominent South Korean entertainment company founded by singer and producer Park Jin-young in 1997. Renowned as one of the "Big Three" record labels in the Korean music industry, alongside SM Entertainment and YG Entertainment, JYP Entertainment manages and produces some of the biggest K-pop acts worldwide. This blog post delves into JYP Entertainment, highlighting its significance and the exciting opportunity it presents through the JYP Monthly Audition 2023 Online for Girls in India.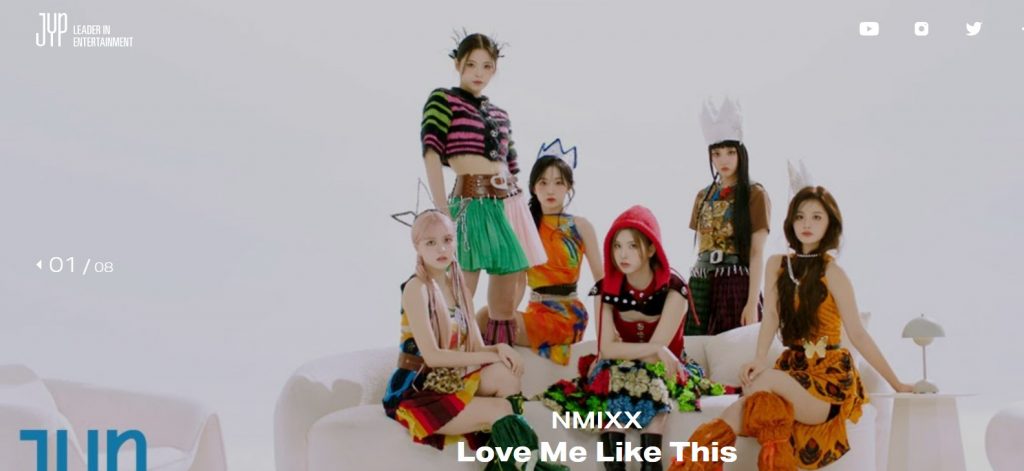 JYP Entertainment and its Remarkable Lineup
JYP Entertainment boasts an impressive roster of talented artists, making waves in the global music scene. The company has successfully launched and managed popular K-pop groups such as TWICE, Stray Kids, ITZY, and GOT7. With their catchy tunes, impressive choreography, and captivating performances, these artists have gained a massive fan following worldwide. JYP Entertainment also encompasses a subsidiary label known as Studio J, which focuses on promoting and nurturing solo artists, allowing them to shine individually.
Introducing the JYP Monthly Audition 2023 Online for Girls
Aspiring singers, dancers, and rappers in India now have an extraordinary opportunity to kickstart their dreams through the JYP Monthly Audition 2023 Online for Girls. This exclusive audition, conducted by JYP Entertainment, presents a platform for Indian girls to showcase their talents and potentially embark on a remarkable journey in the music industry.
Eligibility and Age Limit
To participate in the JYP Monthly Audition 2023 Online for Girls, aspiring talents must meet specific eligibility criteria. Here are the key requirements:
Gender: The audition is exclusively for females.
Nationality: Participants must hold Indian citizenship.
Age: As of January 1, 2023, applicants must be between 13 to 22 years old.
Talent: Individuals with skills in singing, dancing, or rapping are encouraged to apply.
Additionally, applicants must provide a video showcasing their talent, not exceeding five minutes in duration, along with a recent photograph. This video serves as an opportunity to exhibit their abilities in their chosen discipline.
Application Process
The application process for the JYP Monthly Audition 2023 Online for Girls is straightforward. Follow these steps to apply:
Visit the official JYP Entertainment website.
Navigate to the "Audition" section and select "Online Audition," followed by "Monthly Audition."
Complete the application form by providing accurate personal information, details about your talent, and the link to your video.
Upload a recent photograph of yourself.
Submit your application.
Keep in mind that the application period for the JYP Monthly Audition 2023 Online for Girls is ongoing, allowing aspiring talents to apply at their convenience throughout the year.
The Gateway to an Exciting Journey
In conclusion, the JYP Monthly Audition 2023 Online for Girls offers a remarkable opportunity for young, talented Indian girls between the ages of 13 to 22 to showcase their abilities and potentially become trainees under one of the most prominent entertainment companies globally. JYP Entertainment has a proven track record of nurturing exceptional talent and propelling them to stardom. If you possess a passion for singing, dancing, or rapping, this audition could be the gateway to an exciting and fulfilling journey in the world of music. Don't miss your chance to shine—apply today and unleash your potential. Best of luck on your path to success!