ITI Delhi Admission 2023
The Industrial Training Institutes (ITIs) in Delhi have consistently proven to be instrumental in bridging the gap between theoretical knowledge and practical skills. With the commencement of the ITI Delhi Admission for the year 2023, aspiring individuals now have the opportunity to embark on a journey that leads to skill enhancement, employability, and a promising career. This article delves into the various aspects of ITI Delhi Admission 2023, including the application process, courses offered, benefits, and the broader significance of vocational education in today's competitive world.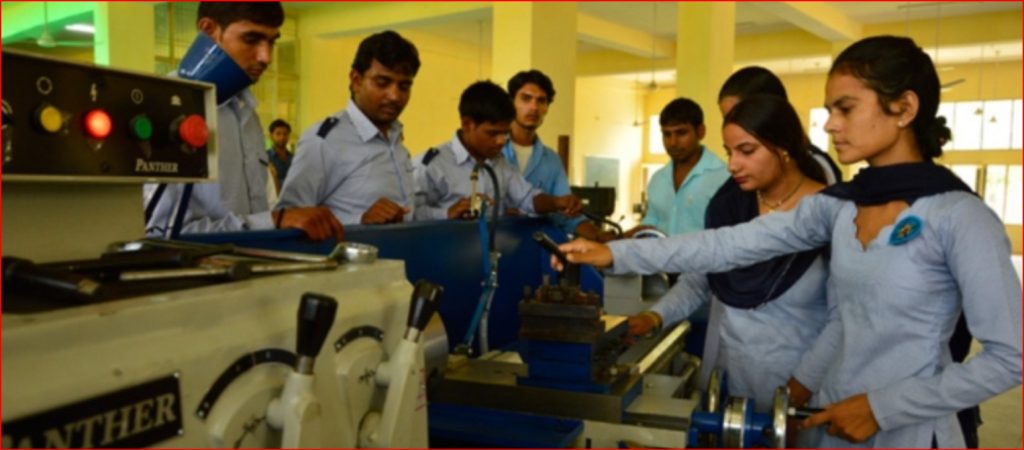 Application Process
The ITI Delhi Admission process for 2023 typically involves a series of steps that ensure a fair and transparent selection of candidates. Aspiring candidates can visit the official website of the Department of Training and Technical Education, Government of Delhi, to access detailed information about the admission procedure, important dates, and application forms. The online application forms are made available for interested candidates, allowing them to fill in their personal, educational, and contact details. It's crucial for candidates to provide accurate information during the application process.
| | |
| --- | --- |
| Category | Information |
| Title | ITI Delhi Admission 2023 |
| Introduction | Details about ITI Delhi Admission 2023 |
| Application Process | Steps, official website, application forms |
| Courses Offered | Electrician, Mechanic (Motor Vehicle), COPA, Fitter, Plumber |
| Benefits | Hands-on learning, employability, entrepreneurship, short duration, industry-relevant curriculum |
Courses Offered
ITIs in Delhi offer a diverse range of courses spanning various industries, thereby catering to the diverse interests and career aspirations of the students. These courses are designed to equip individuals with practical skills that are in high demand in the job market. Some of the prominent courses offered during ITI Delhi Admission 2023 include:
Electrician: This course provides comprehensive training in electrical systems, wiring, circuitry, and maintenance. Graduates are equipped to work in industries, construction, and maintenance sectors.
Mechanic (Motor Vehicle): Aspiring automobile enthusiasts can benefit from this course, which covers the repair, maintenance, and servicing of motor vehicles.
Computer Operator and Programming Assistant (COPA): With a focus on computer applications and programming, this course prepares students for roles in data entry, software development, and IT support.
Fitter: This course imparts skills related to fitting, assembling, and repairing machinery components, making graduates valuable in the manufacturing and engineering sectors.
Plumber: The plumbing course equips students with practical knowledge of plumbing systems, installations, and repairs, addressing a critical need in the construction industry.
Benefits of ITI Delhi Admission 2023
Pursuing vocational education through ITI Delhi Admission 2023 offers a plethora of benefits for individuals seeking a promising career:
Hands-on Learning: Unlike traditional academic programs, ITI courses emphasize practical skills and hands-on training, ensuring that graduates are job-ready from day one.
Employability: The skills acquired during ITI training are highly sought after by industries. Graduates often find themselves in demand and can secure stable employment opportunities.
Entrepreneurship: ITI courses not only prepare students for jobs but also empower them to start their ventures. Skills such as welding, carpentry, and electrical work enable graduates to become entrepreneurs.
Short Duration: Most ITI courses have relatively short durations compared to traditional degree programs. This means that students can enter the workforce sooner and start earning.
Industry-Relevant Curriculum: ITIs frequently update their curriculum to align with industry needs, ensuring that students are learning skills that are relevant in the current job market.
The Significance of Vocational Education
In a rapidly evolving job landscape, vocational education plays a pivotal role in addressing the skills gap. ITI Delhi Admission 2023 signifies the commitment of the government and educational institutions to offer practical education that equips students with the skills needed to thrive in a competitive environment. Vocational education not only empowers individuals but also contributes to the economic growth of the nation by producing a skilled workforce that meets the demands of various industries.
Final Thoughts
ITI Delhi Admission 2023 offers a gateway to skill enhancement, employability, and a fulfilling career. By providing a wide range of courses that cater to diverse industries, ITIs in Delhi contribute significantly to producing a skilled workforce. Aspiring individuals should seize the opportunity presented by ITI Delhi Admission 2023 to invest in their future, acquire practical skills, and contribute meaningfully to their chosen professions and the economy at large.