Inverters
Inverters are essential electronic appliances that have become a necessity in Delhi due to frequent power cuts and voltage fluctuations. Inverters provide uninterrupted power supply during power outages and ensure that our daily routines are not affected. With the increasing demand for inverters in Delhi, it becomes crucial to understand the price range of inverters available in the market.
The price of an inverter depends on various factors such as capacity, brand, features, and type of battery used. The capacity of an inverter is measured in VA (Volt-Ampere) and determines the number of electrical appliances that can be connected to it. The higher the VA rating of an inverter, the more appliances it can support. Similarly, the brand and type of battery used in the inverter also determine its price.
The most common types of batteries used in inverters are lead-acid and lithium-ion. Lead-acid batteries are cheaper, but they require regular maintenance and have a shorter lifespan than lithium-ion batteries. On the other hand, lithium-ion batteries are expensive, but they are more efficient and have a longer lifespan.
In Delhi, the price of inverters ranges from around Rs. 4,000 to Rs. 50,000 or more, depending on the capacity and features. The basic models with a lower capacity of around 600 VA to 800 VA are available in the price range of Rs. 4,000 to Rs. 8,000. These models are suitable for small homes and can support a few basic appliances like lights, fans, and a television.
Inverter Price in Delhi
Apart from capacity and features, the brand of the inverter also plays an important role in determining its price. Some of the popular brands available in Delhi are Luminous, Su-Kam, Microtek, Livguard , and Amaron. The prices of these brands may vary depending on their reputation, quality, and after-sales service. Mostly inverters usually come without a battery but supports wide battery range, i.e. Flat Plate, Tubular and VRLA (SMF) batteries.
| | |
| --- | --- |
| Brand | Price Range (approx.) |
| Luminous Inverter | Rs 4,676 – Rs 6,999 |
| SuKam Inverter | Rs 4,999 – Rs 19,499 |
| Microtek Inverter | Rs 4,770 – Rs 7,477 |
| Livguard Inverter | Rs 4,133 – Rs 7,699 |
| Other Local Brands | Rs 1,999 – Rs 6,999 |
Luminous inverter Price in Delhi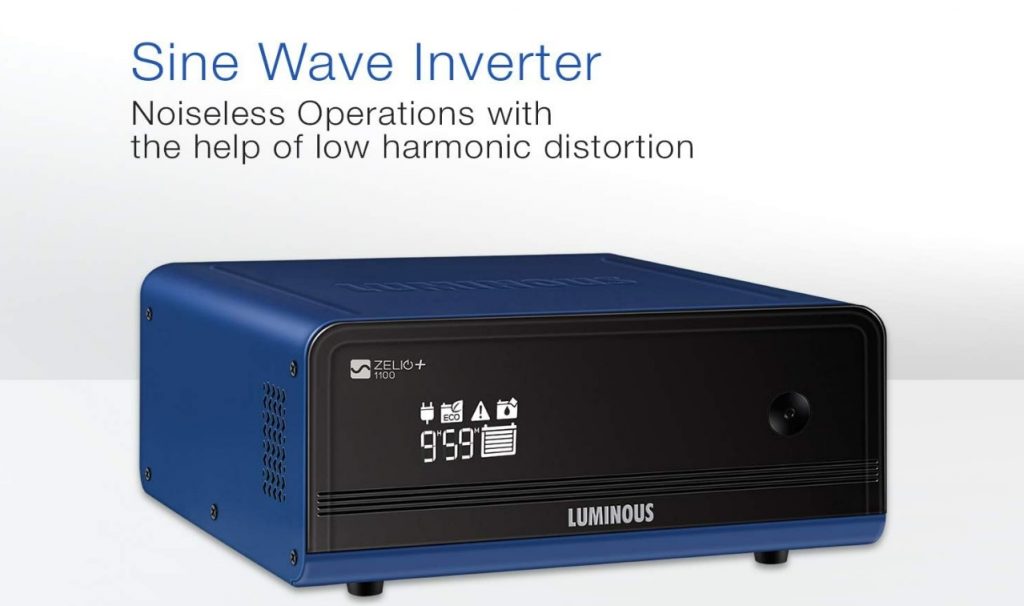 Luminous inverters usually come with LED Display that displays backup and charging time in hours/minutes. These also come with overload, deep discharge, automatic temperature control, and short circuit protection.
SuKam inverter Price in Delhi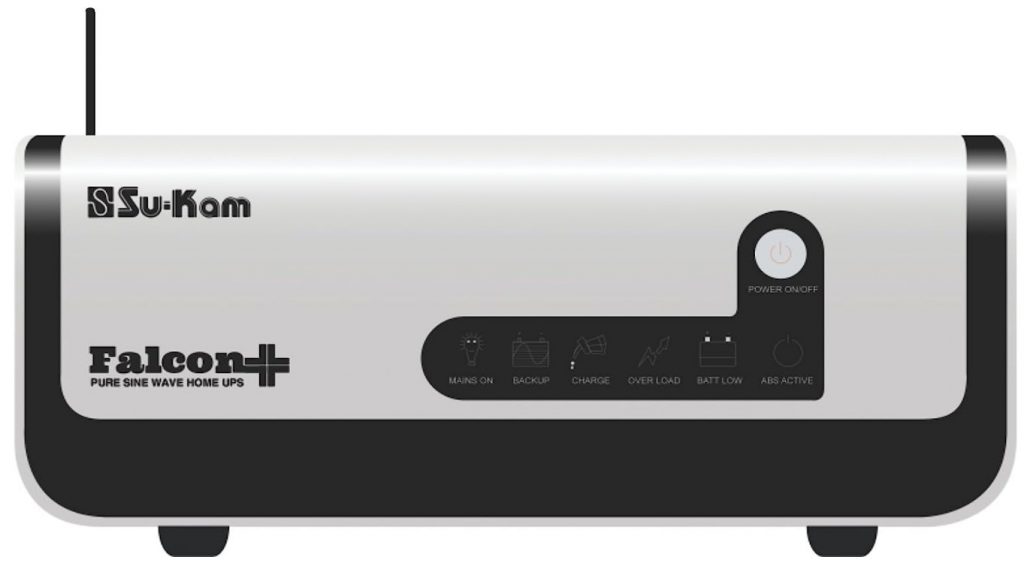 SuKam inverters come with noiseless operation and an inbuilt galvanic isolation transformer, it operates without any disturbance. The automatic temperature compensation and by-pass system further ensure seamless operation, and the low voltage disconnect protects your battery from damage. Additionally, real-time intelligence monitoring allows you to keep track of the unit's performance. The UPS Unit comes with a 2-year product warranty and operates within a voltage range of 85-290 volts.
Microtek Inverter Price in Delhi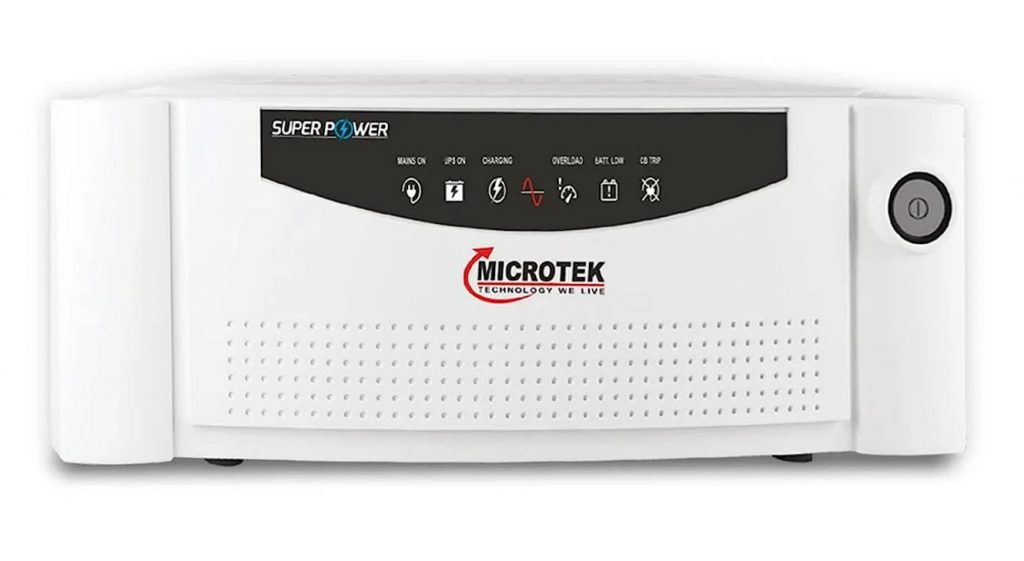 The Microtek inverter is a line of Extended Backup External Battery UPS Systems that operate on a Micro Controller design. It has a Voltage Range Selection Switch and can be operated in Standard Voltage Range from 100V~300V and Narrow Voltage Range from 180V~260V. Additionally, these models utilize Intelli Pure Sinewave Technology, which guarantees a safe, efficient, and noiseless performance with extended backup capabilities.
Livguard Inverter Price in Delhi
The Livguard Inverter offers peace of mind with a 3-year warranty, which is one year longer than other inverters in the industry. It utilizes Artificial Intelligent Charging, which intelligently reads the battery's charging voltage, prevents overcharging, and applies the suitable charging current based on the battery's type and condition to ensure longer battery life. The inverter has a premium new-age design with an LED display that indicates various charging statuses, overload/short circuit, low battery, ECO/UPS mode, and On/Off. The inverter comes with various protective features such as overload, short circuit, and battery deep discharge protection, smart thermal management, miniature circuit breaker (MCB), and battery reverse polarity protection.
The mid-range models with a capacity of around 1000 VA to 1500 VA are available in the price range of Rs. 10,000 to Rs. 15,000. These models can support more appliances like refrigerators, air coolers, and computers. They also come with additional features like battery indicators and overloading protection.
The high-end models with a capacity of around 2000 VA to 5000 VA are available in the price range of Rs. 20,000 to Rs. 50,000 or more. These models are suitable for large homes and offices and can support a wide range of appliances like air conditioners, water pumps, and washing machines. They come with advanced features like digital displays, Wi-Fi connectivity, and solar compatibility.
In conclusion, the price of an inverter in Delhi depends on various factors like capacity, brand, features, and type of battery used. It is essential to choose an inverter that meets your power needs and fits your budget. It is also recommended to compare the prices and features of different brands before making a final decision. With the right inverter, you can ensure an uninterrupted power supply and peace of mind during power outages.