India Vs New Zealand World Cup Match
Cricket fever is once again gripping the nation as the Indian cricket team gears up to face New Zealand on the lush green grounds of Dharamshala, Himachal Pradesh. For cricket enthusiasts, securing IND vs NZ Dharamshala tickets is the first step towards witnessing this epic clash. In this comprehensive guide, we will walk you through everything you need to know about India vs New Zealand ticket booking online, ensuring you don't miss a moment of the action in this enchanting Himalayan setting.
Additionally, knowing the dates, venues, and match timings is crucial for planning your trip effectively. Dharamshala, nestled amidst the Himalayas, provides not only top-notch cricket but also breathtaking scenery, making it an ideal destination for cricket enthusiasts.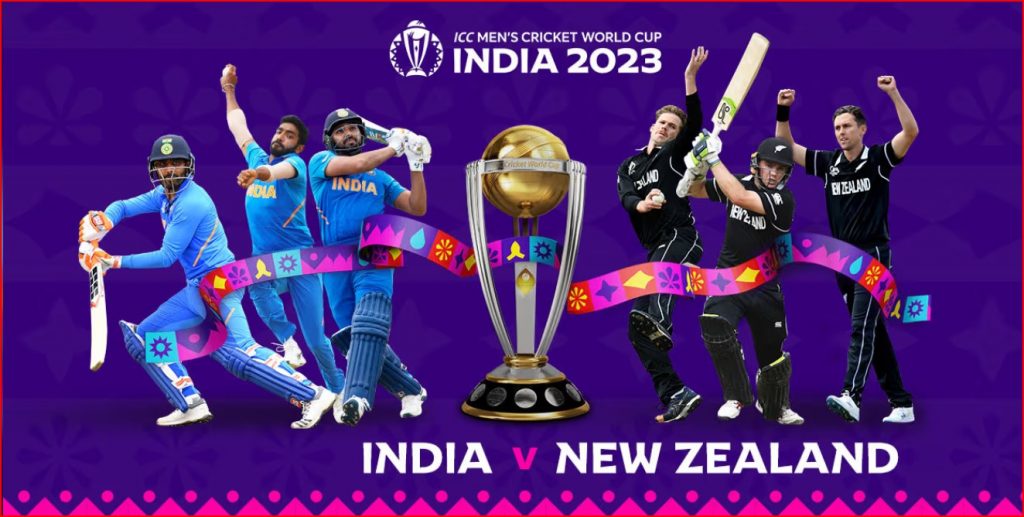 Information 
Category
ICC World Cup 2023
Teams
India vs New Zealand
Date
Sun 22nd Oct 23, 2 PM
Venue
Dharamshala
Himachal Pradesh Cricket Association Stadium
Ticket Price
Rs 1500 onwards
Booking Partner
BookMyShow
Where to Find Tickets
To secure your IND vs NZ Dharamshala tickets, you'll need to explore reliable sources:
(a) Official Websites: The safest and most trusted way to book tickets is through the official websites of cricket governing bodies like the Board of Control for Cricket in India (BCCI) or New Zealand Cricket (NZC). These platforms often provide a seamless and secure ticket booking experience.
(b) Authorized Ticketing Partners: Sometimes, the event organizers collaborate with third-party ticketing platforms. These authorized partners ensure that you are purchasing genuine tickets. Popular platforms like BookMyShow and Paytm Insider are frequently chosen to host ticket sales for international cricket matches.
(c) Offline Ticket Outlets: Depending on the venue, you may have the option to purchase tickets in person from designated ticket counters. Be sure to check for the location and operating hours of these counters in advance.
Online Ticket Booking Process
Booking your IND vs NZ Dharamshala tickets online is often the most convenient option, especially if you're not in close proximity to the venue. Follow these steps to ensure a smooth booking experience:
(a) Registration: Start by creating an account on the official website or authorized ticketing platform. Provide accurate contact information to receive updates and notifications regarding ticket sales.
(b) Ticket Selection: Once logged in, browse through the available matches and select the one you wish to attend. Pay close attention to seating options, as preferences for stands, categories, or price ranges may vary.
(c) Payment: After choosing your tickets, proceed to the payment page. Ensure that the website or platform is secure and uses encryption for financial transactions.
(d) Confirmation: Upon successful payment, you will receive a confirmation email or message containing details of your booking. Keep this information safe, as it will be required for ticket collection or entry on the match day.
Ticket Collection
If you've opted for physical tickets or need to collect your tickets at the venue, plan to arrive well in advance on match day. Event organizers typically set up ticket collection counters, so remember to bring your confirmation email, identification, and the credit/debit card used for the booking as proof.
Ticket Prices and Categories
Ticket prices for IND vs NZ matches in Dharamshala can vary based on several factors, including the format, venue, and seating category. Generally, Test match tickets tend to be more affordable than those for limited-overs formats.
Seating categories typically include:
General Admission: The most budget-friendly option, providing access to the venue without reserved seating.
Reserved Seating: Offering specific seats within the stands, ensuring a comfortable viewing experience.
VIP/Corporate Boxes: Ideal for those seeking a premium experience, VIP or corporate boxes offer exclusive seating, hospitality, and special perks.
Don't miss the chance to be part of cricketing history in the mesmerizing Dharamshala. Booking your IND vs NZ Dharamshala tickets is the key to witnessing this thrilling clash amid the stunning backdrop of the Himalayas. By understanding the fixture, choosing a reliable source for ticket booking, and following the online booking process, you can ensure a memorable experience. Embrace the spirit of cricket and the natural beauty of Himachal Pradesh – book your tickets today and prepare to cheer for your favorite team in this cricket extravaganza!