About Hong Kong Disneyland
Hong Kong Disneyland, located on Lantau Island, is a captivating and enchanting destination that brings the magic of Disney to the heart of Asia. As the first Disney theme park in China, it has become an iconic landmark and a must-visit attraction for locals and tourists alike. With its unique blend of Chinese culture and Disney magic, Hong Kong Disneyland offers a magical journey into imagination for visitors of all ages.
The Magic of Disneyland
A Kingdom of Dreams
Step into Hong Kong Disneyland, and you'll find yourself transported into a kingdom of dreams. The park is divided into seven themed lands, each offering its own unique experiences and adventures. From the classic charm of Main Street, U.S.A. to the futuristic world of Tomorrowland, and from the swashbuckling excitement of Adventureland to the whimsical fantasy of Fantasyland, there is something for everyone to enjoy.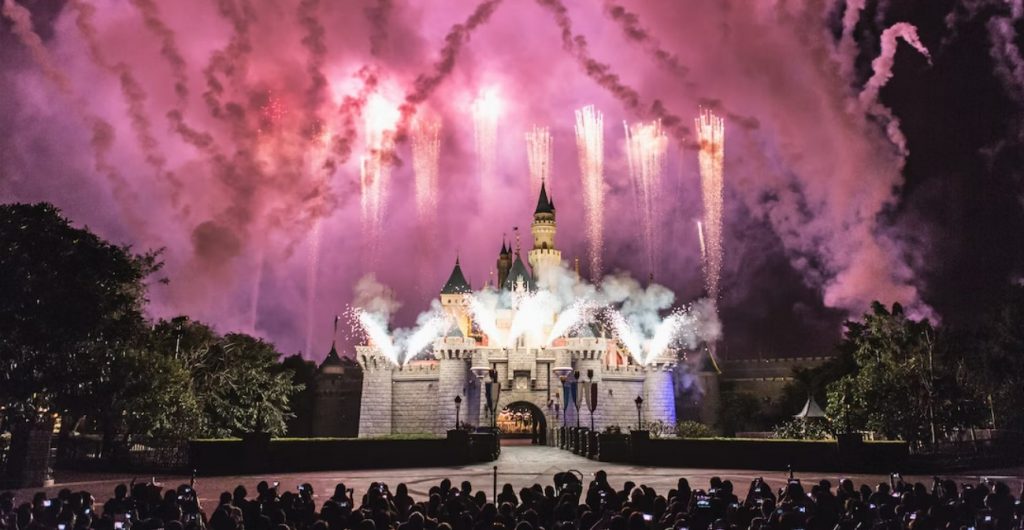 Iconic Attractions
One of the main highlights of Hong Kong Disneyland is its iconic attractions. From thrilling rides to live shows, the park offers a diverse range of entertainment options. Embark on a high-speed adventure with Space Mountain or take a boat ride through the mysterious jungles of the Jungle River Cruise. Meet your favorite Disney characters, such as Mickey Mouse and Cinderella, in lively parades and character greetings. Be sure not to miss the breathtaking fireworks display that lights up the sky above Sleeping Beauty Castle every evening.
Immerse in Chinese Culture
While staying true to the essence of Disney, Hong Kong Disneyland also pays homage to Chinese culture. The park features unique elements that celebrate the rich heritage of the region. From the beautiful gardens and architecture of the Garden of the Twelve Friends to the Chinese-themed shows and cuisine, visitors can immerse themselves in the local culture while experiencing the magic of Disney.
Hong Kong Disneyland Information
| | | |
| --- | --- | --- |
| Themed Land | Description | Main Attractions |
| Main Street, U.S.A. | A nostalgic street that captures the charm of early 20th-century America. | Disney Paint the Night Parade, Main Street Vehicles |
| Fantasyland | A magical land where fairy tales come to life. | Sleeping Beauty Castle, It's a Small World, Dumbo the Flying Elephant |
| Adventureland | An exotic land full of adventure and exploration. | Jungle River Cruise, Tarzan's Treehouse, Rafts to Tarzan Island |
| Tomorrowland | A futuristic land filled with high-tech attractions. | Space Mountain, Buzz Lightyear Astro Blasters, Hyperspace Mountain |
| Mystic Point | An enigmatic land with supernatural elements and mysterious artifacts. | Mystic Manor, Garden of Wonders |
| Grizzly Gulch | A Wild West-themed land with thrilling adventures. | Big Grizzly Mountain Runaway Mine Cars, Geyser Gulch |
| Toy Story Land | A land where toys come to life in a larger-than-life setting. | RC Racer, Slinky Dog Spin, Toy Soldier Parachute Drop |
Unforgettable Experiences
Spectacular Shows and Entertainment
Hong Kong Disneyland offers a wide array of spectacular shows and entertainment options that guarantee a memorable experience. Catch the lively and colorful "Mickey's Rainy Day Express" parade, where your favorite Disney characters dance and sing in the rain. Be mesmerized by the "Disney in the Stars" fireworks show, accompanied by enchanting music and breathtaking pyrotechnics. Don't forget to watch the captivating live shows, such as the "Festival of the Lion King" and "Mickey and the Wondrous Book," which bring Disney stories to life in a vibrant and engaging way.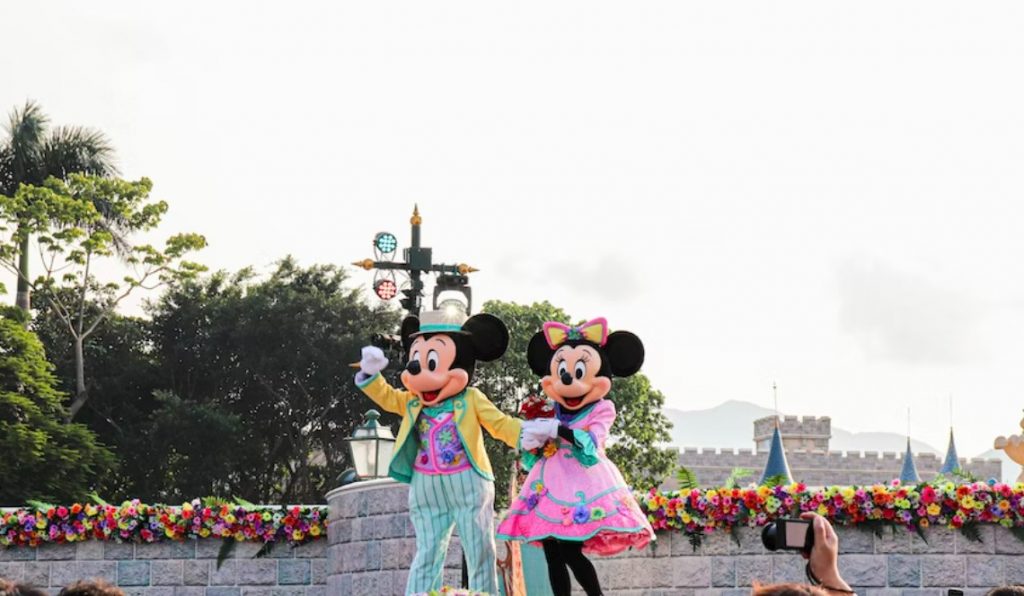 Shopping and Dining Delights
Indulge in a delightful shopping and dining experience at Hong Kong Disneyland. Explore the unique themed shops that offer a wide range of Disney merchandise, from toys and clothing to collectibles and souvenirs. Savor a variety of cuisines at the park's diverse restaurants, ranging from Chinese delicacies to international favorites. Whether you're craving dim sum or a classic American burger, there's something to satisfy every palate.
How to reach Hong Kong Disneyland
To reach Hong Kong Disneyland, there are several convenient transportation options available. The most common and recommended way is by taking the Mass Transit Railway (MTR) system. Visitors can take the MTR to the Disneyland Resort Station, which is directly connected to the park's entrance. The Disneyland Resort Station is served by the Disneyland Resort Line, which operates trains specifically designed with Disney-themed decorations, making the journey itself a magical experience. Another option is to take a taxi or ride-sharing service directly to the park. Taxis are readily available throughout Hong Kong, and most drivers are familiar with the route to Disneyland. Additionally, there are also buses that provide direct transportation to the park from various locations in Hong Kong. These options make it easy and convenient for visitors to reach the enchanting world of Hong Kong Disneyland and embark on a memorable journey of imagination and adventure.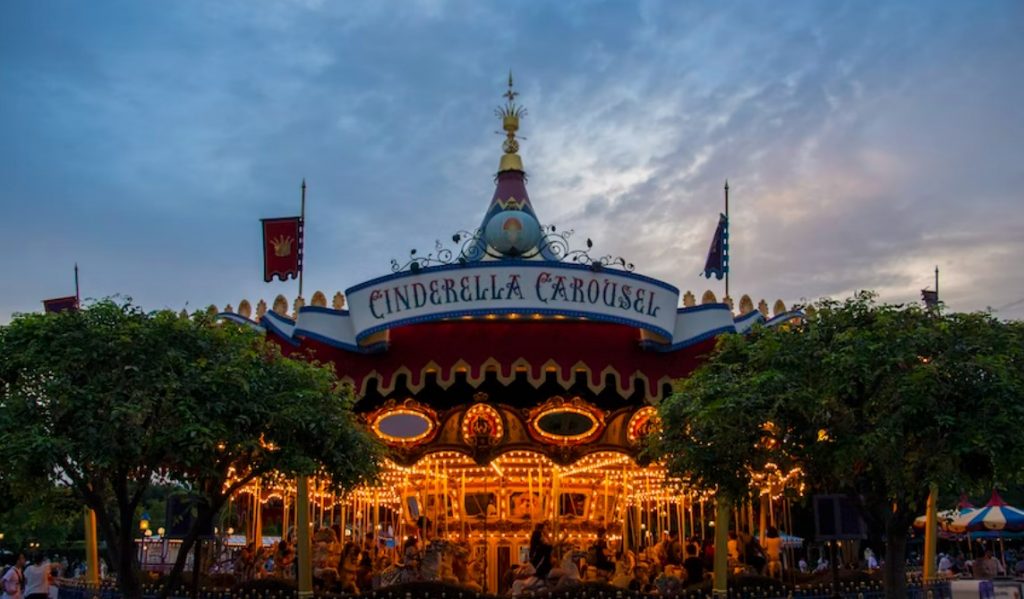 Hong Kong Disneyland Online Booking
Hong Kong Disneyland offers the convenience of online booking, allowing visitors to plan and secure their tickets in advance. The online booking system provides a seamless and efficient way to purchase tickets, saving time and avoiding long queues at the park entrance. By visiting the official Hong Kong Disneyland website, visitors can easily navigate through the booking process, select the desired ticket options, and make secure online payments. The online booking platform also provides information on ticket prices, promotions, and special offers, enabling visitors to choose the most suitable ticket package for their needs. Additionally, online booking allows visitors to check real-time availability, ensuring that they can secure their preferred date of visit. With just a few clicks, visitors can conveniently reserve their spot at Hong Kong Disneyland, ensuring a hassle-free and enjoyable experience in the magical world of Disney.
Tips for a Magical Visit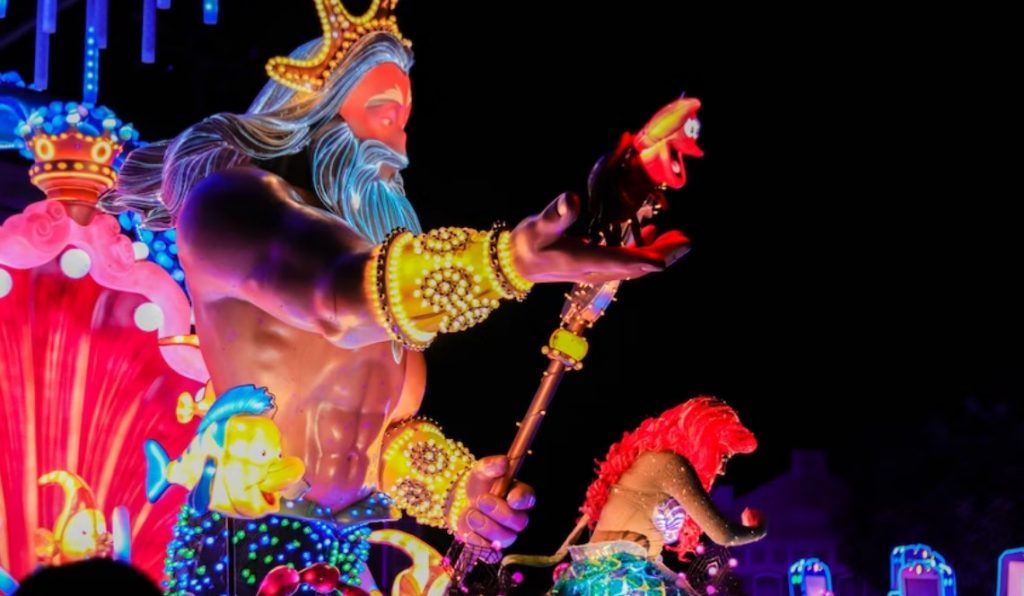 Plan Ahead
To make the most of your visit to Hong Kong Disneyland, it's advisable to plan ahead. Check the park's official website for the latest information on operating hours, show schedules, and special events. Purchase your tickets in advance to avoid long queues and ensure entry on your desired date.
Beat the Crowds
To beat the crowds, consider visiting the park on weekdays or during non-peak seasons. Arrive early in the morning to maximize your time and experience the popular attractions with shorter wait times.
Stay for the Night
For an enhanced experience, consider staying at one of the hotels within Disneyland Hong Kong.
Frequently Asked Questions (FAQ) – Hong Kong Disneyland
1. What are the opening hours of Hong Kong Disneyland?
Hong Kong Disneyland's opening hours may vary, so it's best to check the official website for the most up-to-date information. Generally, the park opens from morning until evening, allowing visitors ample time to explore and enjoy the attractions.
2. Can I purchase tickets at the park entrance?
Yes, you can purchase tickets at the park entrance. However, to save time and avoid queues, it is recommended to purchase tickets in advance online. Online booking allows you to secure your tickets and check for any available promotions or offers.
3. Are there any height restrictions for the rides and attractions?
Yes, some rides and attractions at Hong Kong Disneyland have height restrictions for safety reasons. These restrictions are in place to ensure the well-being of all visitors. Height requirements can vary for each ride, so it is advisable to check the specific height restrictions before planning your visit, especially if you have young children.
4. Can I bring food and drinks into the park?
Outside food and drinks are generally not allowed inside Hong Kong Disneyland. However, the park offers a wide range of dining options catering to various tastes and dietary requirements. Vegetarian, halal, and other specialized food options are available in select restaurants.
5. Is there a dress code at Hong Kong Disneyland?
While there is no specific dress code, it is recommended to wear comfortable attire and appropriate footwear for a day of walking and enjoyment. Some attractions may have safety requirements, such as the need to secure loose articles or wear appropriate footwear, so it's advisable to follow the guidelines provided at each attraction.
6. Are strollers and wheelchairs available for rent?
Yes, strollers and wheelchairs are available for rent at Hong Kong Disneyland on a first-come, first-served basis. These rental services can enhance the comfort and accessibility of your visit, especially for families with young children or individuals with mobility challenges.
7. Is there a storage facility for personal belongings?
Yes, there are storage facilities available within the park for storing personal belongings. Lockers can be rented for a fee, providing a secure place to keep your bags, backpacks, or other items while you explore the attractions.
8. Are there any special events or shows at Hong Kong Disneyland?
Hong Kong Disneyland frequently hosts special events, seasonal celebrations, and live shows throughout the year. These events may include character meet-and-greets, parades, fireworks displays, and themed festivals. Check the park's official website for the latest information on upcoming events and shows during your visit.
9. Is there accommodation available at Hong Kong Disneyland?
Yes, there are several hotels located within or near Hong Kong Disneyland, offering a range of accommodations to suit different budgets and preferences. Staying at a Disney hotel provides the added convenience of easy access to the park and various exclusive benefits for hotel guests.
10. Can I bring my own camera or take photos at Hong Kong Disneyland?
Yes, visitors are allowed to bring their own cameras and take photos throughout the park. Capture magical moments with your family and friends, but please be mindful of any restrictions in certain attractions or shows where photography may not be permitted.