Gruha Lakshmi Scheme
The Gruha Lakshmi Scheme, a commendable initiative launched by the Karnataka Government, has kickstarted its registration process on 19th July 2023. This scheme aims to provide vital financial assistance to women who are the heads of their households.
Under the Gruha Lakshmi Scheme, eligible beneficiaries will receive Rs. 2000 per month, offering much-needed support to women shouldering the responsibilities of their families. The distribution of funds is set to begin from August 15-20, and the registration will remain open for a year. With a substantial budget of Rs. 18,000 crore allocated to this program, it is anticipated to benefit over 1,11,00,000 women across the state, supporting approximately 12.8 million families.
The Ministry of Women and Child Development takes the lead in implementing the Gruha Lakshmi Scheme, showcasing the government's commitment to empowering women as the heads of their households.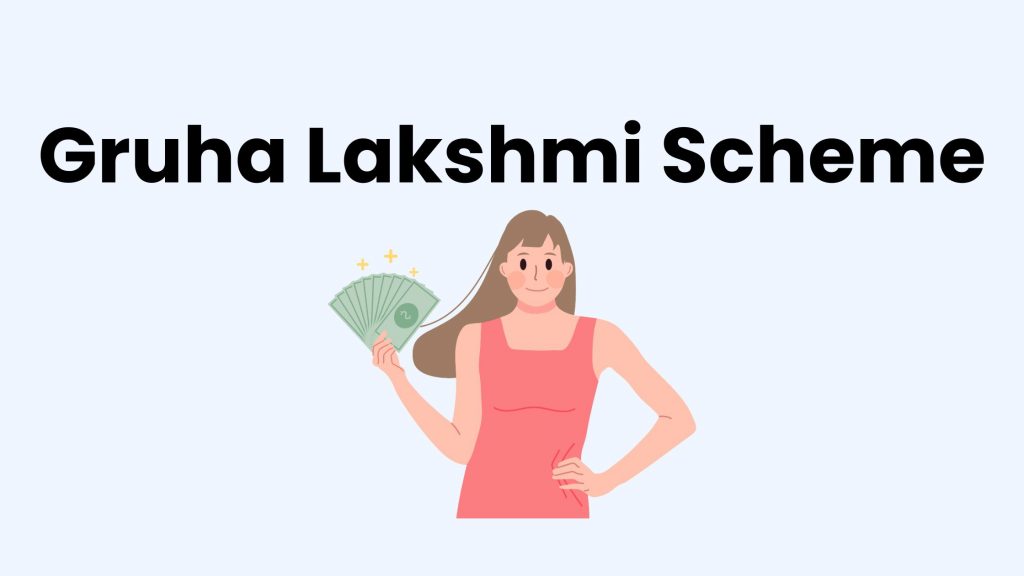 Eligibility Criteria
To be eligible for the Gruha Lakshmi Scheme, women must be listed as the head of the family on either the Below Poverty Line (BPL) or Above Poverty Line (APL) cards. Additionally, neither the women nor their spouses should fall under the income tax category, and they should not be employed by the government. Each family is entitled to have only one beneficiary under this scheme.
Essential Documents
To register for the Gruha Lakshmi Scheme, interested applicants must have the following documents:
APL/BPL/Antyodaya Card.
Bank-linked Aadhar Card.
Bank account details of the beneficiary.
Aadhar-linked phone number.
Registration Process
The registration process for the Gruha Lakshmi Scheme offers two options: offline and online.
For offline registration, beneficiaries need to visit the designated centers and provide all the necessary documents. The best part is that there is no registration fee for this process, ensuring a transparent and accessible application.
For online registration, applicants should follow these simple steps:
Visit the official portal of the 'Seva Sindhu Guarantee Scheme.'
Locate and click on the 'Gruha Lakshmi Scheme' option.
Click on 'Click here to apply.'
Fill in all the required details and upload the necessary documents.
Click 'Submit' and make a note of the application form number for future reference.
The Gruha Lakshmi Scheme marks a significant step towards women's financial empowerment and welfare in Karnataka. By providing much-needed assistance, the government aims to uplift the lives of countless women who serve as the backbone of their families and communities. As this initiative takes flight, it is expected to create a positive impact and pave the way for a brighter, more equitable future for women in the state.