The Significance of Gifting
The act of gifting has become deeply rooted in our daily lives and culture, serving as a way to express emotions and sentiments in both personal and professional spheres. It is an integral part of our heritage and social traditions, symbolizing love, appreciation, and joy.
India's Potential in the Global Gifting Industry
India, the second-most populous country globally, with a significant proportion of young people, is poised to play a vital role in the global gifting industry. According to Technopak, the gifting market in India is estimated at INR 250,000 Crores, with many players experiencing annual growth rates ranging from 20% to 40%. Apart from dominating the personal gifting segment, the industry's growth is also bolstered by corporate gifting. These figures highlight the immense potential and opportunities available to various stakeholders in this sector.
Driving Forces: Innovation and Personalization in Gifting
The key drivers behind this industry's success are prominent brands that employ innovative marketing strategies, personalization, and customization of gift items. Through creative packaging, personalized notes, and unique engravings, the gifting experience becomes more intimate and special. This, in turn, boosts the overall buying experience and significantly expands the nation's gifting market.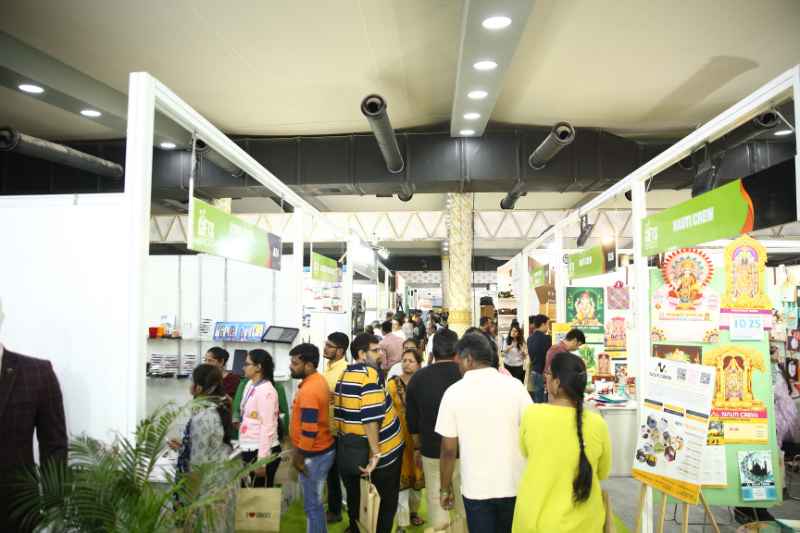 General Information
Event : Gifts World Expo
Venue : Pragati Maidan, Mathura Road, New Delhi.
Date & Venue of Gifts World Expo 2023
Date of the Event:  27-28-29 July 2023
Hall : 3, 4, 5 Ground Floor
Timings for the Gifts World Expo 2023 – Time: 10:30 a.m. to 6:30 p.m.
Nearest Metro Station
Supreme Court (Pragati Maidan) Metro station on the blue line.
Gifts World Expo Ticket Price
Visitor – Spot Registration is available offline and online at the Price of Rs 500 per ticket.
Note – Paid Registration once done, cannot be canceled or refunded.
Delhi Gifts World Expo Booking
Tickets can be booked online via this official website.
Gifts World Expo: India's Premier Gifting Exhibition
Enter Gifts World Expo, India's premier exhibition dedicated to gifting and promotional solutions. The event serves as a lucrative platform not only for established players in the B2B gifting and promotion industry but also for startups aiming to expand their businesses. It offers an excellent opportunity to generate targeted leads, gain industry insights, find sustainable solutions, and optimize their value chain.
Corporate Promotion: Empowering Brand Building and Employee Engagement
Corporate promotion plays a crucial role in brand building and employee engagement, and Gifts World Expo presents an extensive range of products, ideas, and solutions catering to various niches in the B2B gifting space. The exhibition showcases not only well-known brands with their generic offerings but also introduces obscure and innovative products, creating a vibrant atmosphere throughout the event.
Networking and Innovation: Added Value for Exhibitors and Visitors
One of the key advantages for both exhibitors and visitors is the opportunity to expand their business networks through professional networking during the show. The exhibition also acts as a podium for businesses to launch new products, conduct live product testing, receive instant feedback, analyze industry trends and insights, gather creative ideas, meet dealers and distributors, and conduct market research and competition analysis.
Gifts World Expo 2023: Celebrating All Gifting Needs
With all this in mind, Gifts World Expo 2023 has been meticulously planned to cater to all gifting needs, be it for corporate purposes, festivities, or celebrations.