Diwali Melas in Delhi 2023
Diwali, the Festival of Lights, is one of the most vibrant and eagerly anticipated celebrations in India. The heart of the country, Delhi, comes alive with the spirit of Diwali, offering a plethora of cultural experiences and festivities for both locals and tourists. One of the most enjoyable aspects of this festival is the Diwali Melas (fairs), which provide an incredible opportunity to immerse yourself in the essence of this grand celebration. In this article, we will explore the "Top 5 Diwali Melas in Delhi" where culture and celebration unite to create a memorable experience for everyone.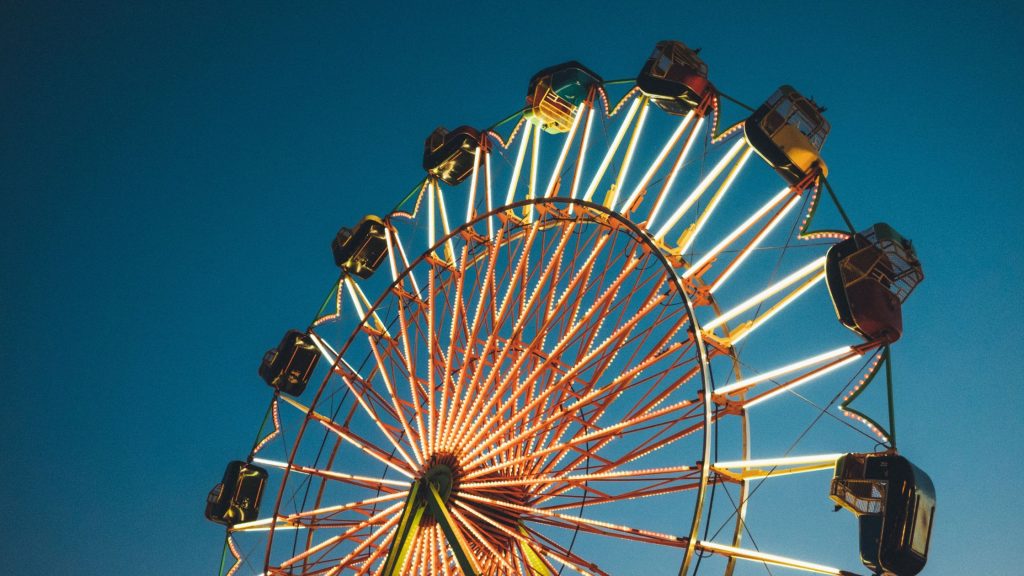 Blind School Diwali Mela
Commonly known as the "Blind School Diwali Mela," the Diwali Bazaar organized by the Blind Relief Association stands as one of Delhi's most time-honored and eagerly anticipated markets. This annual event has been a tradition for 42 years, commencing in 1980. The bazaar extends over the course of a week, scheduled from November 3rd to November 9th, with operating hours from 10:30 am to 8:00 pm. It takes place on the premises of the Blind Relief Association, situated on Lal Bahadur Shastri Marg, in close proximity to the Oberoi Hotel in New Delhi.
The "Lal Qila Diwali Mela" is a much-anticipated annual event that adds a touch of grandeur to the festive celebrations in Delhi. Held at the iconic Red Fort, also known as Lal Qila, this Diwali Mela transforms the historic monument into a vibrant and lively cultural hub. Visitors are treated to a delightful array of experiences, including shopping for traditional handicrafts, savoring delectable street food, and enjoying captivating cultural performances. The majestic backdrop of the Red Fort, illuminated with colorful lights, creates a unique and mesmerizing ambiance that captures the spirit of Diwali beautifully. The Lal Qila Diwali Mela is not just a market; it's a cultural extravaganza that brings together history, tradition, and celebration in one unforgettable setting.
Address: Red Fort Ground  Netaji Subhash Marg,
(Opposite Chandni Chowk), Delhi.
Sunder Nagar Mela
Cherished by Delhi residents for over five decades, the Sunder Nagar Diwali Mela possesses all the elements necessary to become the most widely discussed fair in the city. The mela offers an array of attractions, including a colossal Ferris Wheel, enchanting magic shows, a multitude of food stalls, shopping booths, and an infectious festive atmosphere. Notably, I have developed a fondness for the authentic "Dilli ki chaat" served at the food stalls in this mela. Furthermore, a treasure trove of handicrafts, jewelry, garments, bags, vibrant floating candles, and various Diwali trinkets are available in abundance.
Address: Sundar Nagar Park, Sundar Nagar, Delhi.
Dilli Haat Diwali Mela
At any given time, Delhi Haat is undeniably one of the top destinations for both locals and tourists, making it a true haven for shoppers. Surprisingly, not many are aware that this place is equally renowned for offering delightful culinary experiences from various corners of the nation. Here, you can find an extensive array of items, including handicrafts, clothing, and jewelry. The overall charm of this place during Diwali is irresistibly captivating.
Address: INA Market, Dilli Haat, Kidwai Nagar West, Kidwai Nagar, Delhi.
Dwarka Diwali Mela
The Dwarka Diwali Mela is a vibrant and eagerly anticipated event that adds an extra layer of excitement to the Diwali celebrations in Delhi. This mela has become a cherished tradition for both local residents and visitors. It offers a diverse range of experiences, including cultural performances, shopping for traditional handicrafts and festive goodies, and indulging in a wide variety of delectable street foods. What sets the Dwarka Diwali Mela apart is its community spirit and the way it brings people from all walks of life together to celebrate the Festival of Lights. The lively atmosphere, colorful decorations, and the chance to connect with fellow festival-goers make this mela a must-visit for those looking to embrace the essence of Diwali in Delhi's Dwarka neighborhood.
Address: Ramlila Ground, Sector-10, Dwarka, Delhi.
Diwali is a time when the whole of Delhi is decked in lights and vibrant colors, and these top 5 Diwali Melas add to the festive spirit. Whether you're a shopaholic, a foodie, a cultural enthusiast, or someone looking to spend quality family time, these Melas offer something for everyone. Don't miss the opportunity to immerse yourself in the magic of Diwali by visiting these vibrant fairs. Delhi's Diwali Melas are a testament to the unity in diversity and the rich cultural tapestry of India, where the past and present come together to create beautiful memories.