Delhi boasts its rich tradition and sound cultural values. The rich heritage and culture can be seen in the lifestyle, demography, art, crafts and music. Delhi being the capital of India has many art and craft galleries along with auditoriums that host regular cultural events.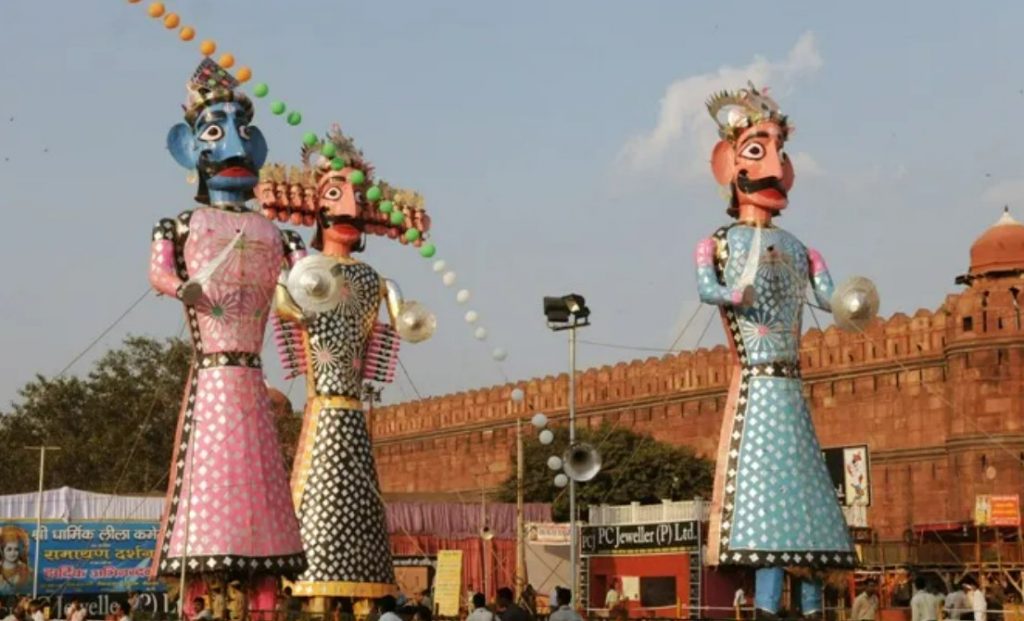 Art
Art and culture have gone side by side and they have a strong influence over the citizens of Delhi. The Mughals ruled Delhi for a long period and the art during that period was worth seeing. Akbar has been known for his work on arts and crafts. In ancient India, people used arts and crafts in their palaces for better lives. This is the reason why Mughals used to have Persian artists for carpet weaving and metal crafting.
The culture and tradition is still very well preserved with arts and crafts galleries in the city representing the work of various artists. The National Gallery of Modern Art, the Lalit Kala Academy and the Sanskriti Kendra are some of the main arts and crafts centers in Delhi. We have studios at the Lalit Kala Academy which has been developed on the designs of the city of art in Paris. These studios are called Garhis and artists are provided with studios and lodgings.
The Sanskriti Kendra at Anandgram is another home for artists and craftsperson who work and interact with other craftsmen to enrich their overall skill as an artist. The campus spreads over an area of eight acres with lodging facilities for artists and craftsmen. The craftsmen are given huts while the scholars work in studios, workshops and auditoriums. It also has an open theatre, an auditorium and an art gallery for hosting exhibitions of arts.
October to March happens to be the main months where cultural events take place in the city and you can look forward to various events related to arts and culture. The performances include classical dance, music and displays of major arts exhibition from the country.
Some of the prominent art galleries in Delhi are: Art Heritage, Vadhera Art Gallery, Triveni Art Gallery, Sridharani Gallery, LGT Gallery, Gallery Romain Rolland, Max Mueller Photo Gallery, the Village Gallery, AIFACS, Dhoomi Mal Art center and Khirkee Gallery.
Crafts
Craftsmanship has always been the specialty of Delhi. Mainly the most practiced crafts work range from silver and gold enameling to the traditional embroidery work, also called zari.
Artistic work on potteries, wooden toys, kite making and polish crafts are still existent in the city's art and crafts culture. Having a round in the Old Delhi area would let you realize the importance of this craftsmanship because you will find various shops dealing in art and crafts items. Handicrafts can be found at Delhi Haat, at the state emporiums in Baba Khadak Singh Marg and Crafts Museum in Pragati Maidan.
Mughals were great clientele of arts and crafts during their reign of Old Delhi, also called Shahjajanabad. Collection of masterpiece craftsmanship can be found at the Matia Mahal's Pahadi Bhoja with shops selling fashionable jewelry, bangles and necklaces made out of exquisite crafts work. These shops are run by the decedents of ancestral artists who specialized in ivory craftsmanship. However, with the ban on ivory, these craftsmen had to use bones of buffaloes and camels as alternatives.
Embroidery is one of the popular crafts works with golden thread embroidery, which is called Zardozi. Craftsmen also work on complex design with silk and velvet. Thin silver sheets used to wrap sweets are made by these craftsmen who beat silver to make thin sheets of silver. You can still find these craftsmen in the Matia Mahal area of New Delhi.
Another very famous work that was popular during the old days of Shahjahanabad is the Meenakari work done on gold or silver. Meenakari is basically embossing paint on gold and silver in an artistic manner so that it resembles a precious stone.
Lacquer craftsmanship on bangles is still very popular among females who love adoring these pieces that have small pieces of glass embossed with bright shades of colors and golden borders that add to the beauty of these bangles.
Incense sticks that are made of attars (perfumes) or brass are also very popular in the craftsmanship of Delhi.
However, change in colonial rule and other instabilities in Delhi forced these craftsmen to choose different options. So, some of them moved to Rajasthan while craftsmen who made bangles from lac migrated to Hyderabad.
Dance And Music
If you are a music lover or a connoisseur of music then Delhi is the place you must look for. Famous artists from the country visit Delhi to perform which is not limited to just one or two events but has a range of activities from the field of Indian classical music, Hindustani or Carnatic and the ghazals. These cultural events are organized on a regular basis and you can have every detail about the happenings in newspapers published in Delhi.
Among the main auditoriums hosting musical and dance performances, we have FICCI Auditorium, Kamani Auditorium, Chamber Theater at Triveni Kala Sangam, Sri Ram Center, Siri Fort Auditorium, the India International Center, LTG Auditorium and Auditoriums at Pragati Maidan.
You can visit Shankarlal, Dhrupad and Tansen Festivals happening in the month of February and March. Another event to look forward to is the Vishnu Digamber Festival in August where top musicians of the country gather to perform.
Month of October is famous for Qutab Festival held at the famous Qutab Minar in Delhi. Musicians and dancers offer fascinating performances in the vicinity of the beautiful Qutab Minar. Film lovers can look forward to National Film Festival and Bi-Annual International Film Festival, helf in the month of January. In addition to the cinema halls in the city, there are other theaters screening films of National and International fame. These theaters are the Hungarian Information Center, the Max Mueller Bhawan, the Russian Centre for Science and Cultural, the Japan Cultural Centre and the British Council Division.
Theaters and Auditoriums are heavily occupied by frequent performances by artists from across the country and a constant drive for these cultural activities comes from the very presence of the National School of Drama. Hindi and local versions of translated European plays are among the popular forms of Drama being organized here. Also, the Art and Crafts exhibition at the art galleries represents the promising nature of Delhi's art culture.
However, there has been a new addition to the culture of dance in Delhi which is very different from the traditional dance. Well, we are talking of the dancing clubs where you can spend your weekends or a . There are many dance clubs in Delhi, especially in five star hotels like Taj Palace (My Kind of Place), Maurya Sheraton (Ghunghroos), Park Hotel (Someplace Else), Hyatt Regency (Oasis) and Le Meridien (C.J.'s). If you are staying at these hotels, then visiting the dance club is free but for an outsider there is an entry fee and provided you are a couple.
If you are a fun loving person and wish to go beyond Delhi, you can visit the 32nd Milestone on the Delhi-Jaipur highway. The interior and ambience of the place resembles a spaceship and has big dance floors where you move your legs freely.