On April 28, 2023, the first two episodes of the Citadel Season 1 were released. There will be localised versions of the show in a variety of languages and cultures. Varun Dhawan and Samantha Ruth Prabhu will appear in the Indian series, which will be helmed by Raj & DK. Amazon Studios and ITV Studios' Cattleya division will work together to create the Italian series.
The First Season of the TV Show Citadel
Mason Kane (Richard Madden), a spy, hunts for and reunites with Nadia (Priyanka Chopra Jonas) after the destruction of an independent worldwide intelligence agency. The two agents embark on a global quest to bring down the Manticore, a strong criminal organisation whose agents had previously decimated their agency.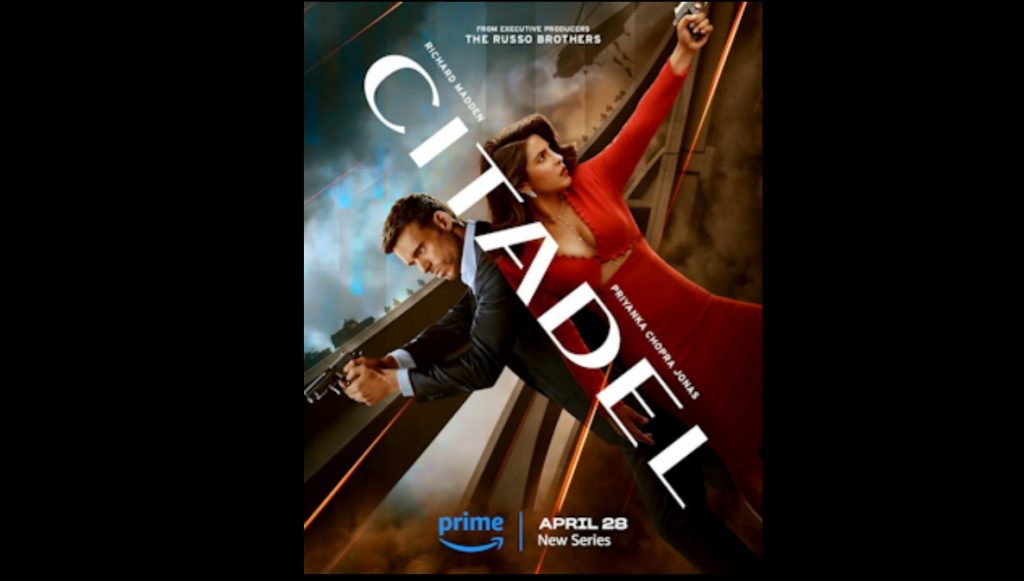 Web Series Name
Citadel
Starring
Richard Madden
Priyanka Chopra Jonas
Stanley Tucci
Lesley Manville
Genre
Action-adventure
Drama
Science fiction
Spy thriller
Techno-thriller
Country of origin
United States
Budget
$300 million
Production location
United Kingdom
No. of seasons
1
 No. of episodes
2
OTT Platform
Amazon Prime Video
Created by
Josh Appelbaum
Bryan Oh
David Weil
David Weil and the Russo brothers executive produce the American science fiction action thriller series Citadel, which they produced for Amazon Prime Video. The film features an ensemble cast that includes Stanley Tucci, Lesley Manville, Richard Madden, and Priyanka Chopra Jonas as Citadel agents Mason Kane and Nadia Sinh, respectively.
Amazon Studios head Jennifer Salke seeded the idea for Citadel in the minds of the Russo brothers and their independent studio AGBO around the middle of 2018. AGBO and Midnight Radio, a literary team that includes Josh Appelbaum and André Nemec, originally collaborated on the series. After having creative disputes with the Russo brothers, they left the program in 2021, and David Weil took over as showrunner.
With a budget of US$300 million, Citadel was the second most expensive series of all time as of 2023. Because of the significant reshoots that followed David Weil's arrival as showrunner, this is the case.
The show has been called "an expansive and groundbreaking global event comprising a mothership series and several local language satellite series," and "an action-packed spy series with a compelling emotional centre." There are offshoots set in the Himalayas, India, Spain, and Mexico, among other places.