Singles Day
In recent years, China's Singles Day has emerged as a global shopping phenomenon, breaking records and reshaping the retail landscape. What started as an anti-Valentine's Day celebration among university students has transformed into a colossal online shopping event that outstrips Black Friday and Cyber Monday combined. This article delves into the origins of China's Singles Day, its evolution, and the unique ways it is celebrated.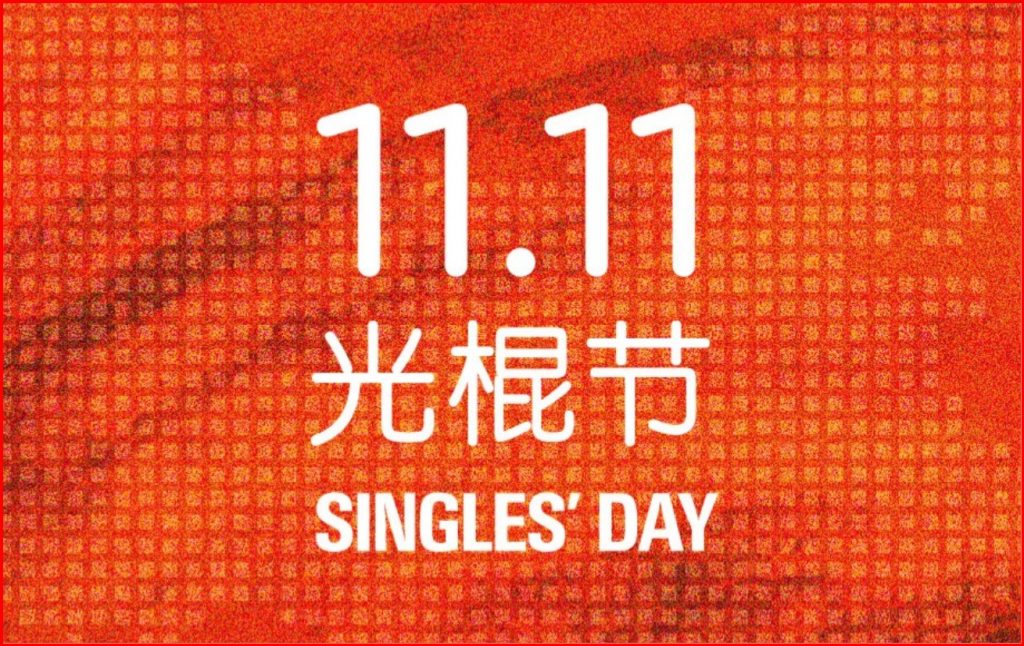 Origins of Singles Day:
The genesis of Singles Day, or Guanggun Jie in Chinese, can be traced back to the early 1990s at Nanjing University. Unhappy with the societal emphasis on romantic relationships, a group of single students decided to create a day celebrating singledom. The chosen date, November 11 (11/11), was symbolic, representing four solitary ones. Over time, the celebration spread across Chinese universities and gained traction.
Evolution into a Shopping Extravaganza:
In 2009, Alibaba, China's e-commerce giant, seized the opportunity to turn Singles Day into a massive online shopping event. Jack Ma, Alibaba's founder, rebranded the day as the "Double 11" shopping festival, leveraging the day's numerical alignment to create a marketing spectacle. The event quickly gained popularity, and other e-commerce platforms followed suit.
Shopping Spree Phenomenon:
China's Singles Day has become synonymous with jaw-dropping discounts, exclusive deals, and limited-time offers. E-commerce platforms launch pre-sales weeks in advance, creating a sense of anticipation among consumers. On November 11 itself, online retailers witness a shopping frenzy as consumers rush to snag the best deals on a wide range of products, from electronics and fashion to beauty and household items.
Livestreaming and Entertainment:
Beyond the discounts, Singles Day has evolved into an entertainment extravaganza. Livestreaming has become a pivotal element, with influencers and celebrities hosting live broadcasts to showcase products and engage with viewers. This interactive approach has turned shopping into a social event, fostering a sense of community among consumers.
Singles Day Traditions:
While shopping is undeniably the focal point of Singles Day, there are other traditions associated with the celebration. Some people take the opportunity to pamper themselves with spa days or solo travel experiences. Others organize gatherings with single friends, sharing meals and enjoying each other's company. The day has evolved beyond its initial anti-Valentine's Day sentiment to embrace the concept of self-love and empowerment.
Global Influence:
What began as a local celebration has transcended borders, and Singles Day now attracts attention worldwide. International retailers and brands actively participate in the event, offering global consumers access to the incredible deals and promotions. The global reach of Singles Day has firmly established it as a key date on the annual shopping calendar.
China's Singles Day has come a long way from its humble beginnings at a university in Nanjing. What started as a small-scale celebration of singledom has blossomed into a global phenomenon, redefining the way we perceive and celebrate retail therapy. Beyond the shopping sprees and incredible discounts, Singles Day reflects a societal shift towards embracing self-love, individuality, and the joy of treating oneself. As we witness the continued growth of this cultural and commercial spectacle, it's clear that Singles Day is more than just a shopping holiday; it's a celebration of empowerment and the freedom to revel in one's own company.