Cashew Price in Delhi | Cashew Price in Khari Baoli
India and the world like cashew nuts. They are eaten fresh, roasted, salted, or cooked. Cashew nuts are popular in Delhi, India's capital. Supply and demand, import/export policies, and weather determine Delhi cashew prices. We'll analyse Delhi's cashew price determinants and the market situation in this piece.
Maharashtra, Goa, and Kerala dominate the Indian cashew market. India processes raw cashew nuts from Goa, Kerala and even from outside India i.e. Tanzania, Mozambique, and Nigeria. Processed cashews are distributed nationwide, including Delhi. Depending on quality and demand, Delhi's cashew price is 600–1250 per kg. Prices should remain steady with a minor increase throughout festival season.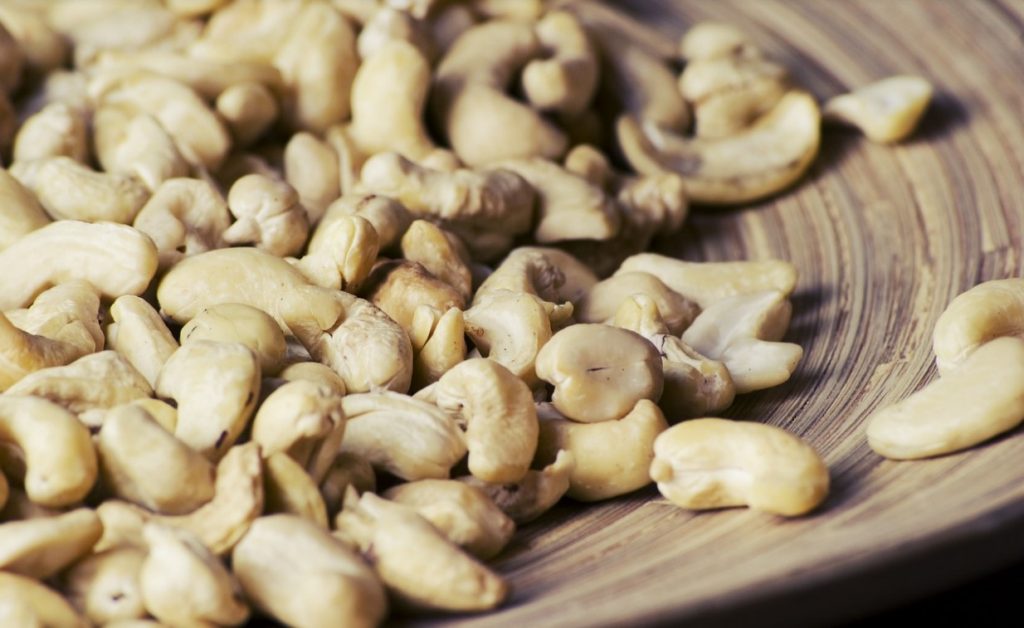 Delhi cashew supply and demand determine price. Demand for cashews rises throughout festive and wedding seasons, raising prices. Crop failure or import restrictions can also raise prices.
Delhi cashew prices are affected by government import/export policies. To boost indigenous production, India has raised cashew nut import duties in recent years. Imports fell and prices rose. Cashew producers receive government incentives to enhance production and cut prices. Any change in weather might damage cashew tree yields. Kerala, one of India's key cashew-producing states, experienced floods in 2020, lowering yield and raising prices.
Khari Baoli is India's spice and nut bazaar, containing cashews. Khari Baoli cashew prices fluctuate. Global demand influences Khari Baoli cashew prices. India exports cashews. Consumer preferences, supply chain interruptions, and economic situations affect cashew demand worldwide. Cashew prices rise and fall with demand.
Local supply chains also affect Khari Baoli cashew prices. Cashew quality varies by area in India. Weather, transportation, and market competitiveness might affect the local supply chain. Demand for high-quality cashews can raise pricing.
Cashew kernels are classified as white/burnt wholes, splits, butts, and so on. Depending on the kernel's shape, size, and colour. Cashew kernels come in a variety of grades, but only a few are economically available and traded. They are as follows:
W180, is known as the "King of Cashews" – They are larger and more expensive.
W210 are sometimes referred to as "jumbo" nuts.
W240 is an appealing and reasonably priced grade.
W320 cashew kernels are the most popular and widely available around the world.
W450 are the smallest and cheapest white whole kernels, and thus the most popular among low-cost whole grades.
Scorched wholes are a type of cashew kernel that has a faint brown colour from extended roasting. These have all of the other features and nutritional qualities of white kernels.
| | |
| --- | --- |
| Cashew  Grade | Price in Delhi |
| Cashew W180 1Kg | Rs 920 – Rs 1240 |
| Cashew W210 1Kg | Rs 890- Rs 1050 |
| Cashew W240 1Kg | Rs 900 – Rs 1100 |
| Cashew W320 1Kg | Rs 800 – Rs 1200 |
| Cashew W450 1Kg | Rs 650 – Rs 790 |
Protein, good fats, fibre, and minerals including magnesium, zinc, and copper make cashew nuts a nutritious snack. They provide antioxidants and are low in sugar. Indian cuisine uses cashew nuts in biryani, pulao, kaju barfi, and kaju katli. Western cuisine uses them as salad toppings or dairy-free cream sauces and dips.
Overall, Delhi's cashew nut market is rising. Cashews are a healthful snack and component in many meals, but their price in Delhi depends on several factors. Cashew nuts will stay popular in Delhi and worldwide due to their versatility and health advantages.