Bangalore Malt  Whisky 
According to The Brand Champions 2017 data, Bangalore Malt, an Indian whisky brand owned by John Distilleries, has emerged as the fastest-growing spirit in 2016, with its volume sales nearly doubling. The brand experienced a remarkable growth rate of 87.36% in 2016, selling 2.06 million nine-liter cases.
In 2015, Bangalore Malt achieved the milestone of selling one million cases, which led to its recognition as the Indian Whisky Brand Champion in The Spirits Business' 2016 Brand Champions report. Paul P John, the chairman of John Distilleries, attributed the success of Bangalore Malt Whisky to its quality and a well-executed sales strategy. He also highlighted the fact that whisky is the most consumed alcoholic beverage in India.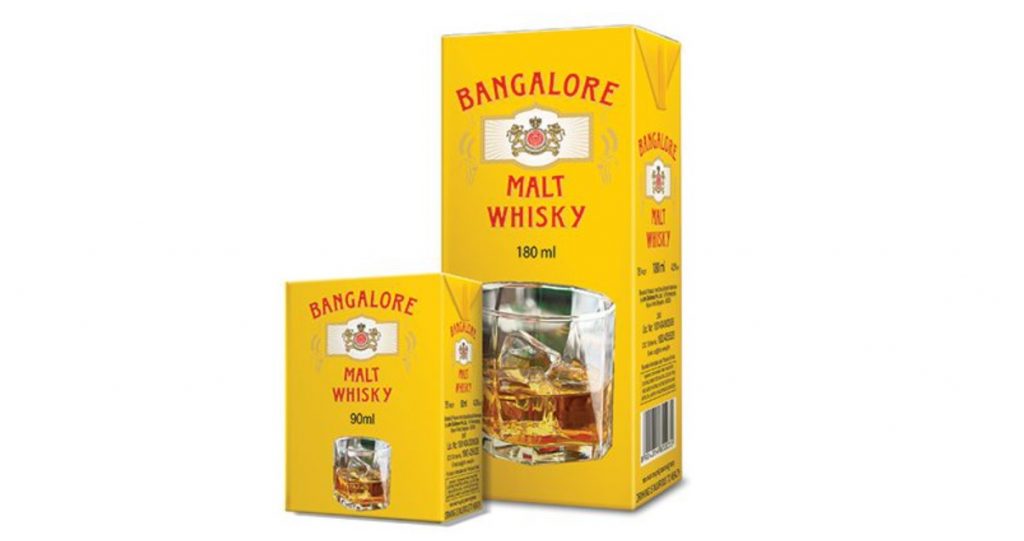 Bangalore Malt  Whisky Price
As whisky culture continues to thrive in India, the price of Bangalore Malt Whisky may vary depending on several factors, including the region, local taxes, and market conditions. While prices are subject to change, at the time of writing this article, the approximate price range for Bangalore Malt Whisky in India is as follows:
750ml Tetra pack : Rs 170
375ml Tetra pack : Rs 90
180ml Tetra pack : Rs 50
90ml Tetra Pack : Rs 27
The list of the fastest-growing spirits brands in 2016 is predominantly comprised of local labels, despite the economic and political challenges faced by several emerging markets. Ladoga's Russian vodka, Tsarskaya/Imperial Collection Gold, showcased the second-highest growth rate, with sales increasing by 50.75% to surpass the one million case mark.
Aguardiente Antioqueño, produced by Fabrica de Alcoholes y Licores de Antioquia, secured the third spot with a growth rate of 43.71%, resulting in sales of 3.57 million cases.
For a comprehensive list of the top 20 fastest-growing spirits brands in 2016, refer to The Brand Champions 2017 report. This report provides an extensive ranking and analysis of brands that sell over one million cases annually.