Agra Fort
Standing proudly on the banks of the Yamuna River in Agra, India, the Agra Fort is a resplendent testament to the opulence, history, and architectural brilliance of the Mughal era. This magnificent fortress, also known as the "Lal Qila," has witnessed centuries of grandeur, battles, and significant historical events. Join us on a journey through time as we explore the captivating story and intricate details that make Agra Fort an iconic jewel in India's heritage.
| | |
| --- | --- |
| Aspect | Details |
| Location | Agra, Uttar Pradesh, India |
| Construction | Initiated by Emperor Akbar in 1565, expanded by subsequent Mughal emperors |
| Architecture | Mughal, Persian, and Indian fusion |
| Significance | Historical stronghold, residence of Mughal emperors, UNESCO World Heritage Site |
| Main Structures | Jahangir Mahal, Diwan-i-Khas, Diwan-i-Am, Khas Mahal, Musamman Burj, Sheesh Mahal |
| Materials | Red sandstone, marble, intricate carvings, delicate jali screens |
| Layout | Multiple courtyards, gardens, grand entrances |
| Historical Events | Witnessed the rule of various Mughal emperors, including Shah Jahan's captivity |
| Cultural Influence | Reflects Mughal lifestyle, diplomacy, and architectural achievements |
| UNESCO Status | Designated as a UNESCO World Heritage Site in 1983 |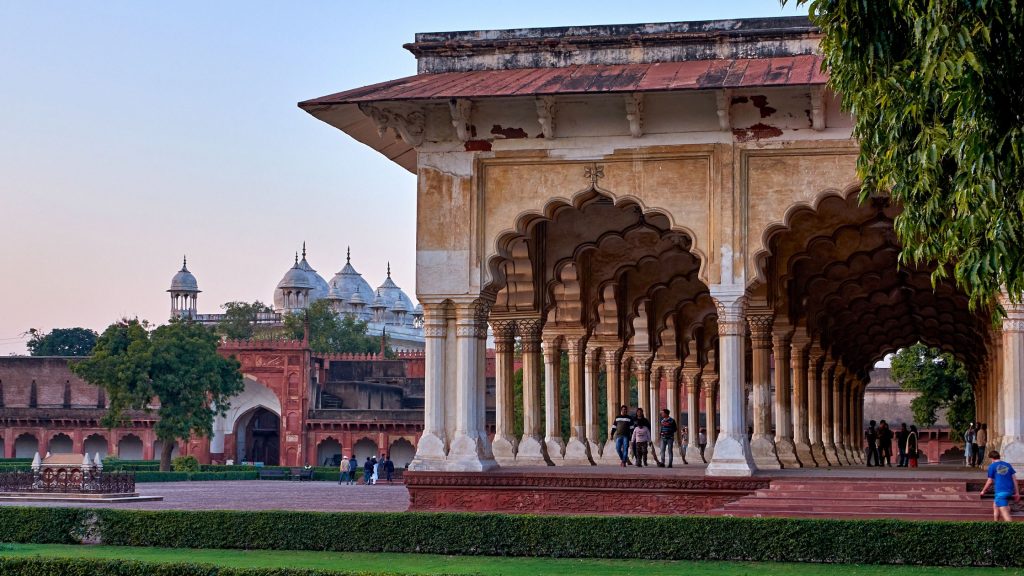 A Fortress of Legends
Commissioned by Emperor Akbar in 1565 and subsequently expanded by his successors, the Agra Fort served as the primary residence of the Mughal emperors until the capital moved to Delhi. Its strategic location and formidable walls made it an impenetrable stronghold, safeguarding the ruling elite and symbolizing their might.
Architectural Grandeur
The Agra Fort's architecture seamlessly marries Persian, Turkish, and Indian influences, resulting in a unique synthesis that reflects the cultural diversity of the Mughal Empire. The red sandstone structures, intricate marble inlays, and delicate ornamentation showcase the empire's prowess in art and craftsmanship. As you enter through the grand Amar Singh Gate, you're greeted by a breathtaking fusion of massive gates, palaces, courtyards, and gardens.
Palatial Marvels
Within the fort's sprawling expanse lies a series of enchanting palaces that once served as the private quarters of Mughal emperors. The Jahangir Mahal, adorned with ornate balconies and delicate jali screens, stands as a testament to Emperor Jahangir's love for art and beauty. The Sheesh Mahal (Mirror Palace) dazzles visitors with its intricate mirror work that creates an illusion of a starlit sky, while the elegant Khas Mahal provides a glimpse into the refined lifestyle of the royals.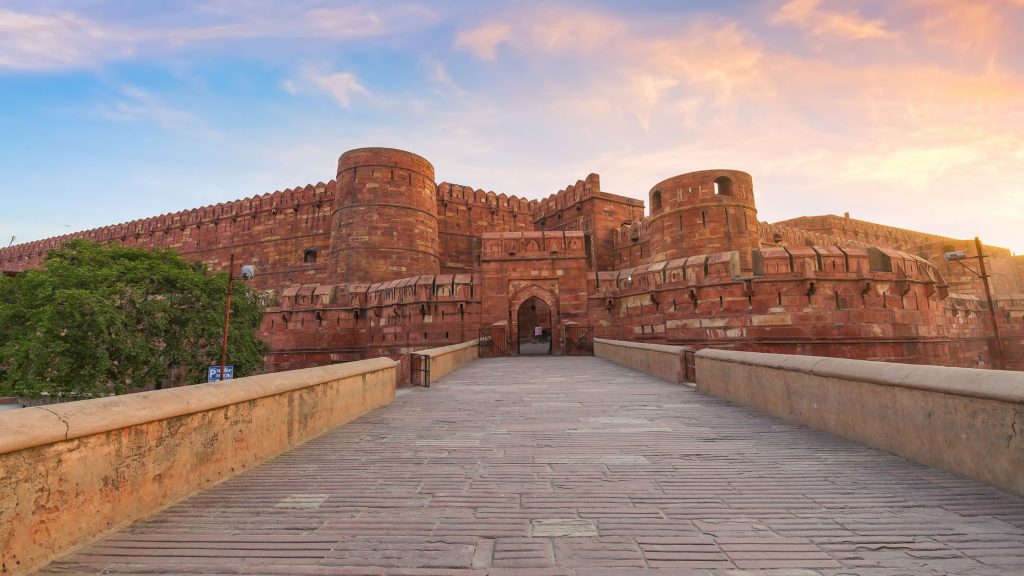 Diwan-i-Khas and Diwan-i-Am
The Diwan-i-Khas (Hall of Private Audience) and Diwan-i-Am (Hall of Public Audience) are iconic structures that witnessed the emperors' interactions with courtiers and diplomats. The Diwan-i-Khas, with its marble throne platform and intricate designs, showcases the empire's emphasis on diplomacy and refinement. The Diwan-i-Am, on the other hand, demonstrates the emperor's accessibility to the common people, embodying a sense of justice and inclusivity.
Musamman Burj: A Love Story in Marble
One of the most captivating parts of Agra Fort is the Musamman Burj, a graceful octagonal tower. It was here that Shah Jahan, the creator of the Taj Mahal, spent his last days in captivity, gazing wistfully at the monument he built in memory of his beloved wife. The intricate marble lattice screens and delicate carvings echo the love that inspired the Taj Mahal's creation.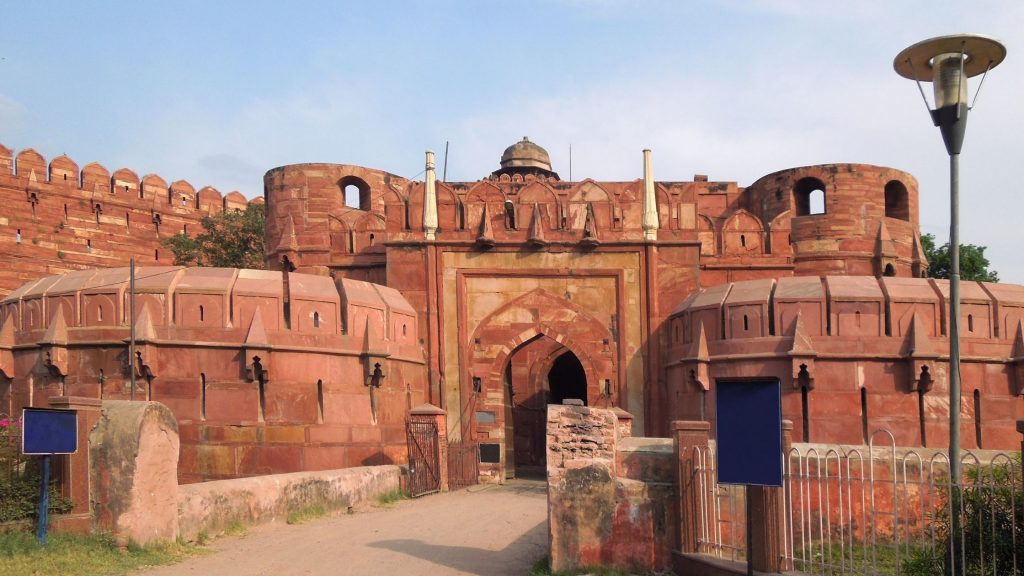 Preservation and UNESCO Recognition
In recognition of its historical and architectural significance, Agra Fort was designated a UNESCO World Heritage Site in 1983. Conservation efforts continue to protect and restore this invaluable monument, ensuring that its grandeur will be appreciated by generations to come.
Final Thoughts
The Agra Fort is more than just a fortress; it is a living museum that offers a glimpse into the golden era of the Mughal Empire. Its majestic palaces, elaborate designs, and rich history narrate tales of emperors, intrigue, and cultural fusion. As you walk through its gates, you're transported back in time, where the echoes of royal conversations and the whispers of bygone eras paint a vivid picture of a grand epoch that shaped India's heritage.