The Radico House has Introduced India's brand-new premium whiskey, 8PM Premium Black. It's a Master's Selection for those who truly appreciate good food. This delicious concoction honours achievement, friendship, and the camaraderie that even enemies share since, when shared, everyone becomes a friend.
The brand provides high-end packaging that resembles an international Scotch whisky in appearance and feel. The bottle's crystals give off an air of elegance and richness. 8 PM is available in the sizes of 60ml, 90ml, 180ml, 375ml, 750ml.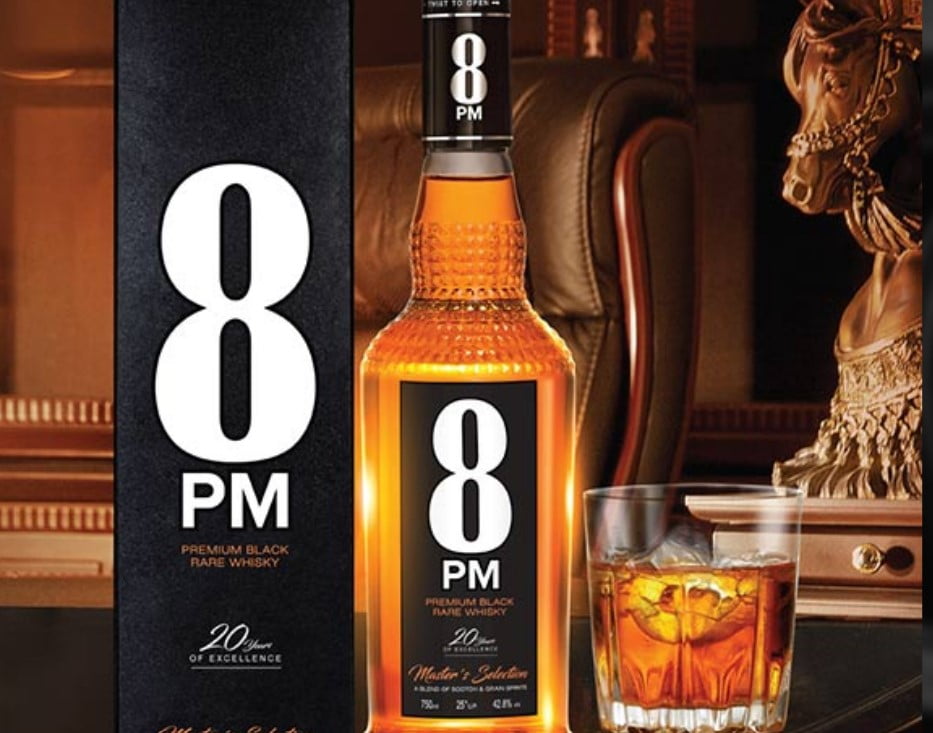 Taste Remarks
Nose: A well-balanced bouquet of fruity, sweet, and somewhat peaty notes emanates from the bottle. Palate : Medium body, a touch of sweetness, and a lingering fruitiness.
Price of 8 PM whisky in Delhi is as follows :-
| | |
| --- | --- |
|  Brand | Price |
| 8 PM Premium Black Rare Whisky 60Ml | Rs 40 |
| 8 PM Premium Black Rare Whisky 90Ml | Rs 65 |
| 8 PM Premium Black Rare Whisky 180 ml | Rs 125 |
| 8 PM Premium Black Rare Whisky 375 ml | Rs 245 |
| 8 PM Premium Black Rare Whisky 750 ml | Rs 490 |