Delhi Traffic Update
Traffic has been restored on some routes in Delhi after the Yamuna water receded. Many major roads including Bhairon Mang, Ring Road, MB Road are still submerged in flood water. In an update released on Sunday, the Delhi Traffic Police said that sewer water has erupted near the IP flyover on Ring Road. A lot of water has accumulated under the railway bridge on Bhairon Singh Marg. The rains in Delhi on Saturday worsened the situation. Issuing a traffic alert, the police said that there was water-logging on roads like Gurugram Road, Teen Murti Marg, Bahadur Shah Zafar Marg, Subramaniam Bharti Marg. Police advised people to avoid these routes. Some alternative routes have been suggested. Check out the latest traffic updates in Delhi amid floods.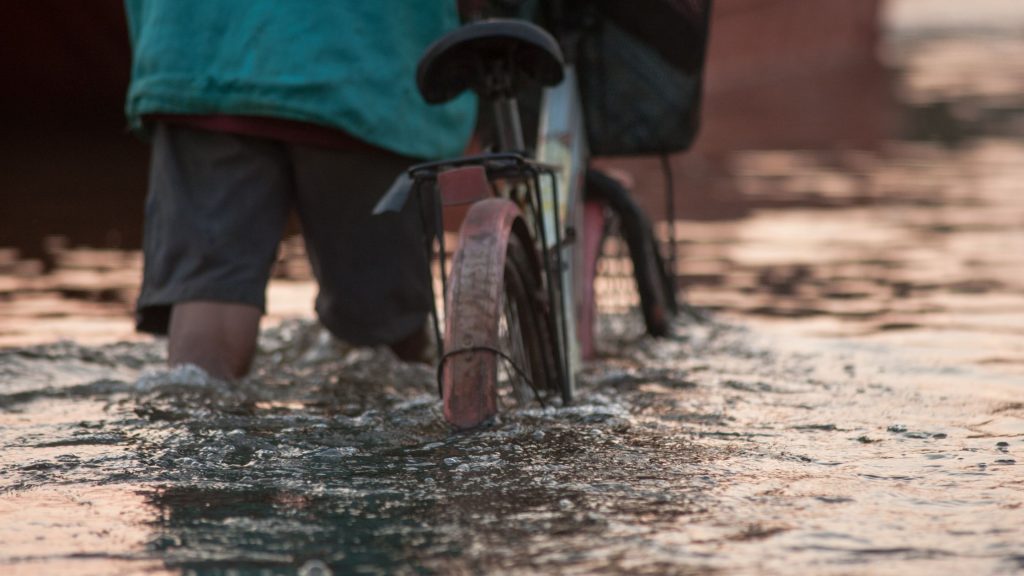 Delhi Flood: Which Roads are Closed in Delhi?
Traffic on Ring Road from Majnu Ka Tila to ISBT to Shanti One to IP Flyover to IP Depot is experiencing issues.
There is an overflow of sewer water near IP Flyover on the Nizamuddin to Rajghat side, causing traffic disruption on Ring Road.
People are advised to take alternative routes via Shanti Van, Rajghat, Jawaharlal Nehru Marg, and Bahadur Shah Zafar Marg.
On Ring Road between Rajouri Garden and Punjabi Bagh, traffic is jammed due to a broken-down truck.
On the carriageway from IP Depot to IP Flyover to ISBT, there is water logging under the railway bridge on Bhairon Marg, affecting traffic flow.
The Mukarba Chowk to Wazirabad carriageway on Outer Ring Road is experiencing heavy water-logging, particularly in the Kashmere Gate area, causing inconvenience to passengers.
The flood has also affected the area around the Red Fort, with roads being submerged in water.
After the rain, the situation worsened, and certain roads in Delhi were closed
The Delhi Traffic Police issued a late-night alert stating that some roads are affected by waterlogging and fallen trees due to the evening rain. Passengers are advised to plan their journey accordingly and avoid these routes for their convenience.
Entry of heavy commercial vehicles is prohibited at various Delhi borders. However, vehicles carrying essential goods, services, and relief materials will be exempted.
Which Roads are Open in Delhi?
The condition of the road from Majnu Ka Teela to Kashmere Gate is improving.
Traffic on Mathura Road has been slightly controlled.
Both carriageways of Mahatma Gandhi Marg are open.
Bhairon Marg – Mathura Road to Ring Road Carriageway is accessible.
Both carriageways of Vikas Marg from ITO to Laxmi Nagar are open.
Nishad Raj Marg, both carriageways from Shanti Van to Geeta Colony, are open.
Boulevard Road, Slip Road, Service Road, Left Turn, Ring Road under Yudhishthira Setu can be used.
Chandgiram Akhara to Mukarba Chowk Carriageway is accessible.
Both carriageways from Chandgi Ram Akhara to IP College are open.
On Monday (July 16, 2023) at 6 am, the water level of the Yamuna River in Delhi was recorded at 206.14 meters. The water level is gradually decreasing at a rate of approximately 2 to 5 cm per hour. As the water level recedes, the water on the roads is also decreasing. The police have advised avoiding travel in low-lying areas due to the high alert.