Delhi Traffic Advisory
Regarding the traffic arrangements in the capital city of Delhi between August 13 and August 15, the traffic police has issued a warning. On Saturday, August 13, from 4 am to 11 am, the Red Fort will host a dress rehearsal. As a result, several routes will be affected by traffic.
This information is for Delhi residents who need to leave their vehicle between August 13 and August 15 for critical or work-related purposes. On August 15, India will commemorate its 75th year of independence. This year, like in previous years, there will be a dress rehearsal before Independence Day, which might impede traffic on Saturday, August 13. The same preparations for security and traffic control will be performed during the practise as they will be on August 15. However, most government agencies and educational institutions are closed on Saturday. Common people won't have many issues in such a setting, however early morning traffic around Old Delhi Railway Station, Kashmere Gate Bus Stand, and Red Fort may be problematic. The traffic police have thus given a warning.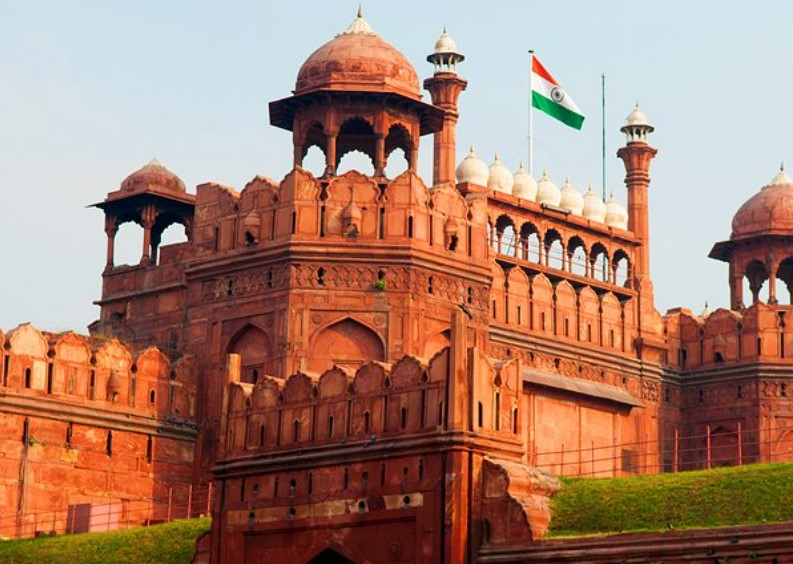 Like every year, a dress rehearsal programme is held on August 13 prior to Independence Day. The dress rehearsal will once again take place on August 13. The report states that the rehearsal would take place from 4 am until 11 am. The Indian Prime Minister, Narendra Modi, will address the country from the La Fort ramparts, according to the Delhi Police. On August 13, a full dress rehearsal will be performed to finalise all details. For the benefit of the general people and for reasons of safety, there will be certain traffic restrictions in place near the Red Fort on this day.
Before leaving the house, be aware of these routes since all main roads leading to the Red Fort will be closed to vehicular traffic beginning Friday night. Commercial vehicle access will also be prohibited between the Sarai Kale Khan and Kashmere Gate bus stops on the Ring Road, and they will be redirected to alternate routes. All of the roadways near Jama Masjid, including the Ring Road, Netaji Subhash Marg, Nishadraj Marg, Chandni Chowk Main Road, Lothian Road, Hamilton Road, SP Mukherjee Marg, Yamuna Bazar Hanuman Mandir, and Rajaram Kohli Marg, will see traffic diversion.
Entry-exit will also be prohibited at Red Fort and Jama Masjid Metro Stations. It is also possible to shut the entrance and exit at the Red Fort and Jama Masjid Metro stations for a while. People may encounter certain issues as a result. The best method to go to Kashmere Gate Bus Stand and Old Delhi Railway Station is via metro. From 4 am to 10 am, the Red Fort won't be open to regular traffic. Only cars with labels will be permitted. Additionally, there is information regarding the operation of commercial and interstate buses on August 14 and 15. From 12 a.m. on August 14 until 11 a.m. on August 15, goods vehicle traffic between Nizamuddin Bridge and Wazirabad Bridge will be prohibited. From 12 a.m. on August 14 to 11 a.m. on August 15, interstate bus traffic between Maharana Pratap ISBT and Sarai Kale Khan ISBT will not be permitted.