What is Auto Expo?
The Auto Expo is a biennial automotive exhibition that is held in India. It is organized by the Confederation of Indian Industry (CII), the Society of Indian Automobile Manufacturers (SIAM), and the Automotive Component Manufacturers Association of India (ACMA). The Auto Expo is one of the largest automotive shows in the world, and it provides a platform for manufacturers to showcase their latest products and technologies to consumers, as well as to network and conduct business with other industry players. The Auto Expo typically features a wide range of vehicles, including cars, motorcycles, scooters, trucks, buses, and concept vehicles. It also includes displays of automotive components and accessories, as well as presentations and seminars on various aspects of the automotive industry.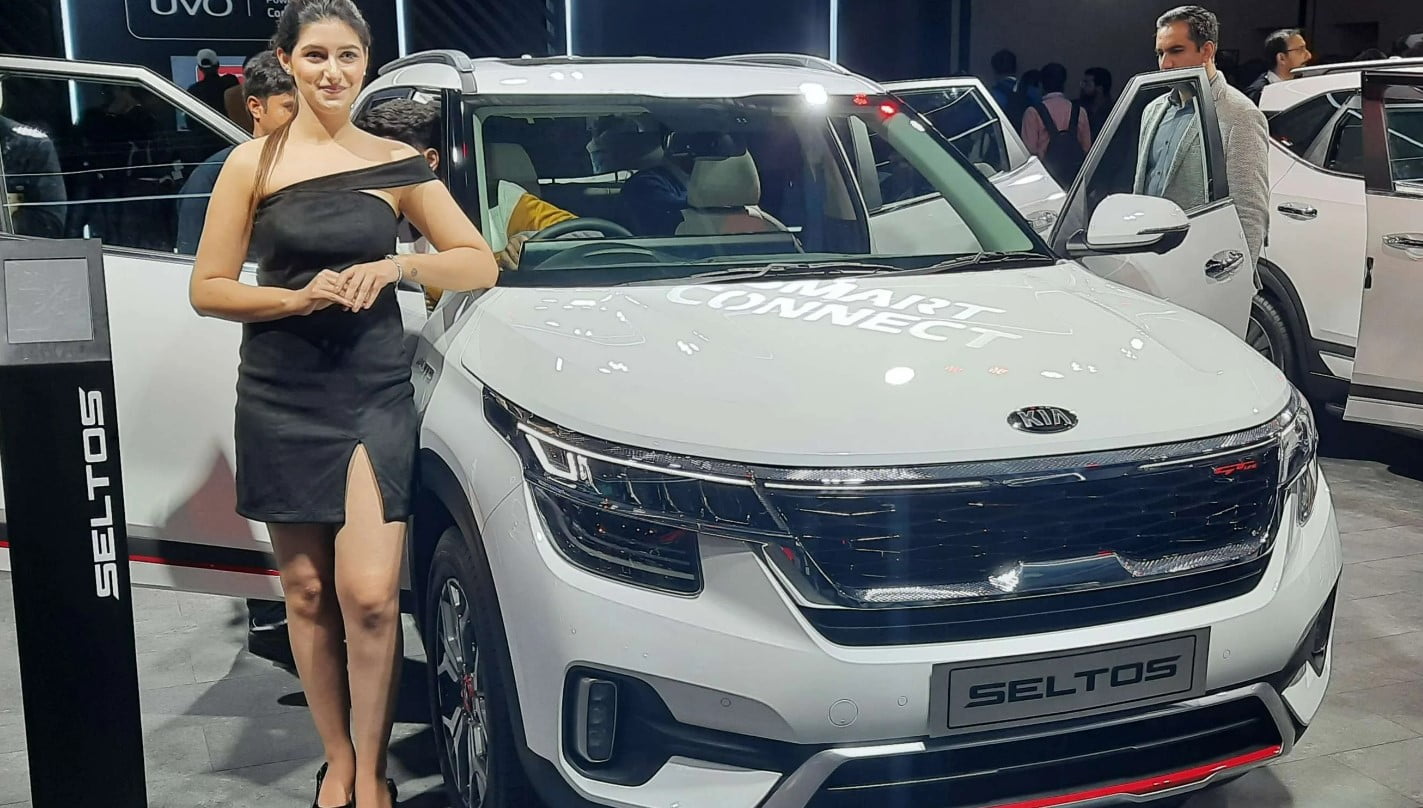 When will Auto Expo held in India?
Asia's largest automobile exhibition, the Auto Expo, will return in January 2023 after a three-year hiatus due to the outbreak of the COVID-19 pandemic. Taking place from January 13th-18th, 2019, at the India Expo Mart in Greater Noida, Uttar Pradesh. From January 12-15, 2019 at Pragati Maidan in New Delhi, India, participating automakers will display their automobiles, while manufacturers of automotive components will display their wares in a complementary event. Several established automakers will be present in January as they have been in the past, but this year's event will be notable for the absence of even more manufacturers.
Date and Time for Auto Expo 2023
After a 2-year break, India's largest biannual auto exhibition, the Delhi Auto Expo 2023, will be held once again. Beginning on January 13th, 2023, and running through the 18th, visitors can enjoy the auto show. In terms of attendance, it is the largest motor show in Asia and among the largest in the world.
The event itself will be open to the public from the 13th to the 18th of January, here are the date and timings for Auto Expo India 2023
| | | |
| --- | --- | --- |
| Day and Date | Business Hours | General Public Hours |
| Friday, 13 January, 2023 | 11 AM – 7 PM | — |
| Saturday, 14 January, 2023 | — | 11 AM – 8 PM |
| Sunday, 15 January, 2023 | — | 11 AM – 8 PM |
| Monday, 16 January, 2023 | — | 11 AM – 7 PM |
| Tuesday, 17 January, 2023 | — | 11 AM – 7 PM |
| Wednesday, 18 January, 2023 | — | 11 AM – 7 PM |
Auto Expo Site 2023
Pragati Maidan has been the site of the Auto Expo and related component exhibits for many years. The organiser opted to separate the two shows in 2014, with the auto manufacturers' event relocating to India Expo Mart in Greater Noida. Pragati Maidan will host the component exhibition, as has become custom, while India Expo Mart will host the displays from automobile manufacturers. The Expo market is easily accessible via both rail and road, making it convenient for customers. The Knowledge Park 2 station on the Aqua Line is the closest stop in the Delhi Metro. For those who prefer to go by automobile, the Expo Mart may be reached by taking the Greater Noida Expressway in the direction of Noida and then following the signage for the venue. There is plenty of space for cars to park at this site.
Which Car makers will participate in Auto Expo India?
True, what you heard is true. Many international companies won't be present at the 2023 Auto Expo because they won't be in the country at the time. First things first, though: a rundown of all the exhibitors at this upcoming convention. One of the biggest names that will be at the Auto Expo 2023 is the country's largest automaker, Maruti Suzuki India Limited (MSIL). South Korean automakers Hyundai Motor India and Kia India will soon follow. Then, Tata Motors will be there to adorn the occasion with its presence as well.
In addition, both MG Motor India and BYD (Build Your Dreams), China's newest automaker, will be present. Other companies that will be present at the 2023 Auto Expo include Toyota Kirloskar Motor, Lexus India, and Volvo India. Not only will large EV companies like Hero Electric be present, but also a slew of EV startups like Okinawa and Tork Motors.
Now, one of the largest automotive conglomerates—the Skoda Auto-Volkswagen group—begins the list of brands that will be absent from the 2023 Auto Expo. The Volkswagen, Audi, Skoda, Porsche, and Lamborghini brands are included here. Next, we have the automakers who have decided not to attend the 2023 Auto Expo: BMW, Citroen, Force Motors, Honda Cars India, Isuzu, Jaguar, Jeep, Land Rover, Mahindra & Mahindra, Mercedes-Benz, Mini, Renault, and Nissan. Hero MotoCorp, Bajaj Auto, and TVS are just a few of the major two-wheeler companies that have decided not to attend the major auto expo.
If you're a manufacturer and you've seen this long list of companies that aren't participating in the event, you're probably asking why. The answer is that, according to the CEOs of many of these firms, their investments do not provide a sufficient Return on Investment (ROI).
One of these brands' executives recently told the media that the Expo is "not worth it" from a marketing perspective. "I would rather spend that amount of money on doing a large event of my own at a great site where people don't have to go 40 km on a freezing January morning," he continued. In addition, the head of communications for a major motorcycle company said, "It is a car show, and we get lost in the media congestion,"
Other manufacturers who requested anonymity recently discussed the state of the automotive media in India, remarking on the exponential expansion of websites and the change in focus of the Auto Expo. Automakers have enough to showcase at an event of this scale; nevertheless, Auto Expo 2023 is generating headlines for all the wrong reasons due to a number of factors such as the inconvenient location in Greater Noida, the cold weather in January, and the diminishing returns on publicity investment.
Auto Expo – The Motor Show 2023 Online Booking
Auto Expo Vehicles 2023 – 13-18 January at India Expo Mart, Greater Noida, UP, INDIA and
Auto Expo Components  2023 – 12-15 January at Pragati Maidan, New Delhi, INDIA.
Location – India Expo Mart: Greater Noida
Ticket Price –
Rs 750 – Business Hours – 13 January 2023
Rs 475 – General Public  14 – 15 January 2023
Rs 350 – General Public  16 – 18 January 2023
Tickets for Auto Expo 2023 can be booked online via the link provided here :-
About Auto Expo – The Motor Show 2023
In 1985, both the Auto Component Manufactures Association of India (ACMA) and the Association of Indian Automobile Manufacturers (AIAM; now Society of Indian Automobile Manufacturers) marked their 25th anniversary. The Auto Expo, held in Pragati Maidan from January 3rd to the 12th, 1986, was planned and executed in conjunction with the Association of Indian Engineering Industry (now CII).
The first Auto Expo was held in 1986, providing a glimpse into the process of technology transfer by showcasing the ways in which the Indian automotive industry was adopting new technologies and encouraging the development of indigenous research and development to adapt these technologies to the challenging Indian environment. The then Prime Minister, Mr. Rajiv Gandhi, attended the 10-day show to boost morale in the industry.
This was the 11th Auto Expo conducted jointly by ACMA, CII, and SIAM at Pragati Maidan in New Delhi, India, with the theme "Mobility for All," commemorating the 50th and 25th anniversaries of SIAM and ACMA, respectively.
Over the years, Auto Expo has transformed into a more targeted and cutting-edge Motor Show, offering a platform for collaborative ventures, generating enquiries, one-on-one engagement, etc. Exhibitors use this as a venue to build their brand and public profile. More than a million people attend every year, making Auto Expo not just one of the largest exhibitions in India but also one of the major Motor Shows in the world. Each and every major automaker in the world is represented at Auto Expo, together with representatives from over 30 nations (including China, Germany, Italy, Japan, Korea, South Africa, Singapore, Sweden, Taiwan, the United Kingdom, the United States of America, and others). Expo Profile:
Automobiles and Sport Utility Vehicles
Autos with Two Wheels
Cars with Three Wheels
Design Study Automobiles
Transport Industry Automobiles (Trucks & Buses)
Production Facilities for Tires and Tubes
Centers for Automotive and Industrial Design
Automobile Industry Styling, Design, Engineering, and Information Technology
Universities, Colleges, etc.
Financial Organizations and Banks
Insurance Agencies for Motor Vehicles
Magazines for the media and automobiles
Terms & Conditions
No minimum or maximum ages required
The requirement for tickets begins at the age of five for kids.
Entrance to Auto Expo – The Motor Show 2023 is strictly by ticket only. In the event of a stolen or lost ticket, no replacement will be offered. After a ticket is purchased, it cannot be refunded.
There is a strict one-person-per-ticket policy.
Children under the age of five do not need a ticket. Those who need a wheelchair accessible space will not need a ticket. Each admission ticket can only be used once for admittance to the exhibition. We reserve the right to admit anybody to Auto Expo: The Motor Show 2023.
Even with a ticket in hand, event organisers could arbitrarily refuse admittance to anyone they want. If the barcode or hologram on the ticket has been altered in any way, the ticket will not be admitted. The doors will lock 30 minutes before the venue closes.
If a ticket is found to have been resold illegally (or attempted to be resold illegally), it will be confiscated and voided without any refund or other compensation. Legal action may be taken against anyone or any business that is found to be engaged in the illegal resale of tickets.
There would be security checks at the entrance to the building. Every person who enters the facility will be subject to a full body search by security personnel.
There are some things you can't bring into the exhibition hall: Nothing containing a blade, a firearm, a lighter, a match, a replica or toy combustible substance, a laser pointer, a glass or plastic container, a can, a bottle, smoke, or a canister, or anything else of similar size or shape will be permitted within the venue.
Large bags, briefcases, backpacks, etc., should not be brought into the venue by guests.
The use and distribution of illegal drugs are strictly forbidden.
No weapons or ammunition are permitted. No outside food, drinks, or alcoholic beverages are permitted within the venue. Public areas are smoke-free zones.
Tobacco use is restricted to authorised smoking areas only.
Visitors are not permitted to bring in their own food or drinks of any type, including those that have been prepared but not yet served. In-house catering is offered for a fee. The event's organisers will not be held liable for any unintended consequences caused by the use of food or drink. Injury, damage, theft, losses, or cost suffered at or as a result of the event, or for any services supplied, which is directly or indirectly associated to the Auto Expo – The Motor Show 2023, shall not be the responsibility of the organisers or any of its agent, officers, or employees.
In the event that it is required, there will be access to basic medical and first aid supplies. However, the hosts are not responsible for any complications that may develop as a result of the care provided onsite or any adverse reactions that may develop as a result of a patient's preexisting conditions.
There is a strict no-scooter, no-scooter, no-roller skate, no-scooter, no-scooter policy in effect Only in the authorised parking area may vehicles be parked. In the event that a vehicle is lost, damaged, or stolen while parked in the specified location, the event's organisers will not be held responsible. Parking is prohibited in the area surrounding India Expo Mart.
Courts in Delhi or the National Capital Region (NCR) alone will have exclusive jurisdiction over any legal disputes that may arise.
The location has a strict no-pets policy.
Immediately notify security or police of any suspicious activity with an unknown or unclaimed item.
A per-ticket internet service charge may be applied. Total amount due must be verified prior to making a payment.
Bookings for tickets are final and non-refundable.
If you need to pick up your tickets in person, please come at the venue at least 30 minutes early.
Auto Expo (FAQ)