At present, two entry gates at each station's entry-exit point are being upgraded according to the new facility. Only after this, passengers will be able to enter and exit through these gates with QR code based tickets.
The QR code based ticketing system has been implemented in the Metro network from Monday. Under this, passengers will now be given paper slip tickets instead of tokens, on which a QR code will be printed. Since this is a new system, which is being upgraded gradually, passengers will have to take special care of some things while traveling with QR code based ticket.
Highlights
In the metro, passengers are being given a slip instead of a token.
A QR code is printed on this slip, through which the entry will be made after Code scanning entry gates have been installed at metro stations.
Passengers will be able to enter by scanning the QR code at these gates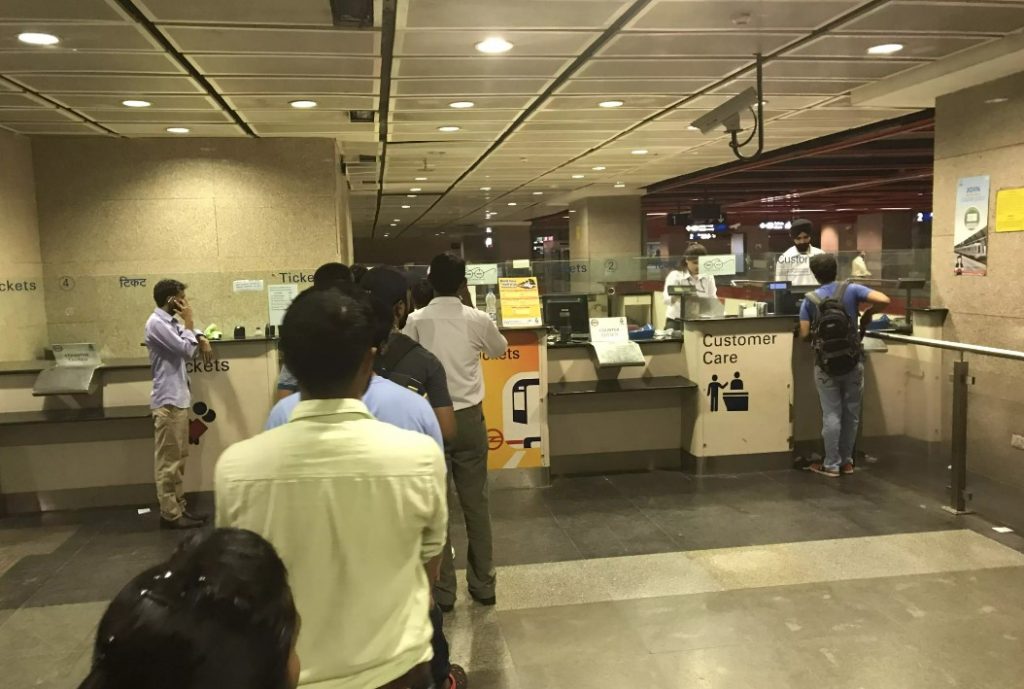 Delhi Metro QR Code-based Entry-Exit
According to DMRC officials, passengers will be able to travel only from the station from where they will be issued a QR code based paper ticket. By purchasing a ticket from one station, it will not be possible to travel from another station. In case of any interruption or service failure due to technical fault or any other reason, the QR based paper tickets will be adjusted as per rules by applying incident fare mode at AFC gates as per pre-determined procedure. Will go Passengers will have to enter the station within one hour of purchasing the QR code based paper ticket. If anyone enters the station more than 60 minutes late, the ticket will be invalidated and the passenger will neither be able to enter the station nor will he get any refund.
As of now, QR code based paper tickets are being issued only for inter-station travel. If the passenger tries to get down at any other station before the station up to which he has bought the paper ticket, the gates will not open. Such passengers will have to go to the customer care center and submit the paper ticket they have. In return, they will get another free exit ticket, using which they will be able to get out. Similarly, if a passenger wants to exit at any other station ahead of his destination station, then in such a situation also the gates will not open. Such passengers will also have to pay the extra fare by first going to the customer care center and depositing their ticket. Then from there they will be issued a new exit ticket, through which they will be able to exit. If a passenger photographs, scans or copies a paper ticket and tries to travel through it, he will be treated as without ticket and action will be taken against him as per the existing business rules of DMRC.
Delhi  Metro Ticketing will be upgraded by June
DMRC has been slowly testing QR tickets on all its lines in the recent past. Ticket Vending Machines are also being upgraded to issue QR based paper tickets. By June this year, all AFC gates on the Metro network will be upgraded to use QR code based ticketing. Through this, human intervention-free and completely cashless travel system can be implemented in Metro. Along with this, the token system will also be phased out, which will benefit DMRC financially and will save the cost of buying new tokens and maintaining them.