Delhi, the capital city of India, is a vibrant and historic destination that offers a wide variety of things to see and do. From ancient monuments and temples to modern shopping districts and delicious street food, there is something for everyone in this bustling metropolis.
One of the most iconic and popular tourist attractions in Delhi is the Red Fort, which was built by the Mughal emperor Shah Jahan in the mid-17th century. This impressive fortress, made of red sandstone, stands as an important symbol of Indian history and culture. Visitors can explore the various buildings within the fort, including the Diwan-i-Khas (Hall of Private Audience) and the Diwan-i-Am (Hall of Public Audience), as well as the stunning Lahori Gate, which is the main entrance to the fort.
Another important historical site in Delhi is the Qutub Minar, which is a 73-meter tall tower constructed in the early 13th century by Qutb-ud-din Aibak. The tower is an architectural masterpiece and a UNESCO World Heritage Site. Visitors can climb the 379 steps to the top of the tower for a panoramic view of the city. Another good picnic spot in Delhi is Waste to Wonder Park located in Sarai Kale Khan, which is worth visiting if you are selfie enthusiast.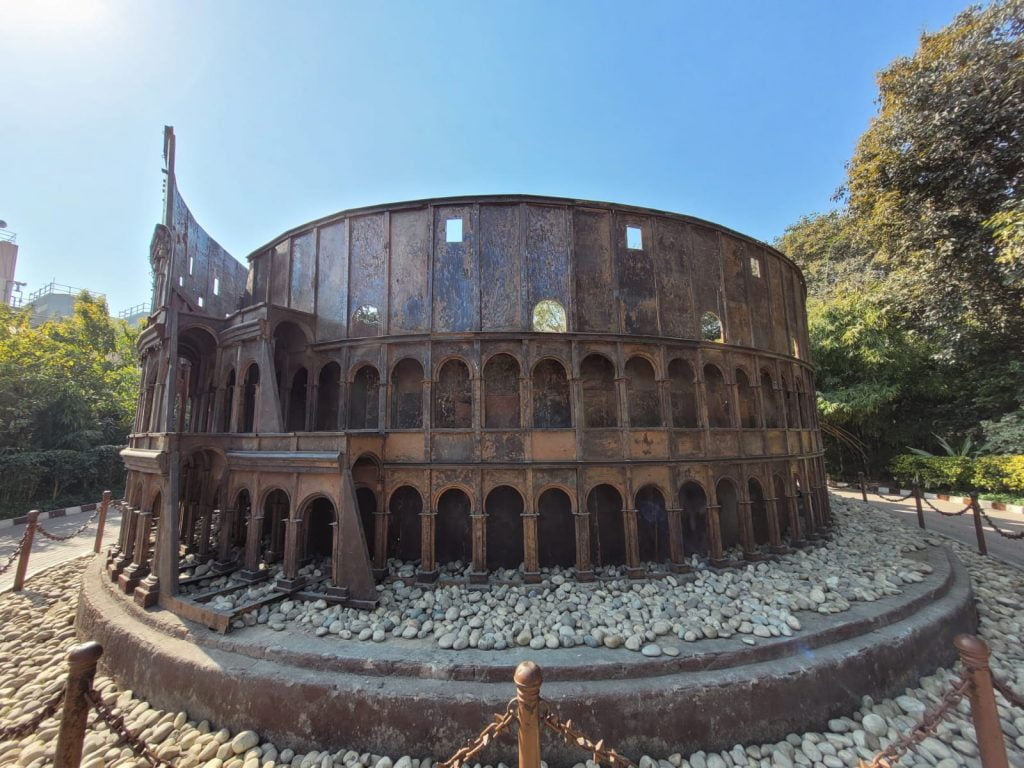 For those interested in the rich cultural heritage of Delhi, a visit to one of the many temples in the city is a must. The ISKCON Temple in East of Kailash , is one of the most famous temples dedicated to Lord Krishna. This temple is known for its intricate carvings and beautiful architecture. Another popular temple is the Birla Mandir, which is a beautiful temple dedicated to Lord Vishnu and his consort, Lakshmi.
For those looking for a more modern experience, Delhi offers a wide range of shopping and dining options. Connaught Place, also known as CP, is a popular shopping destination, with a variety of shops and restaurants that offer everything from local Indian crafts to international brands. The Hauz Khas Village is another popular destination for shopping and dining. The area is known for its trendy boutiques, art galleries, and cafes, and it's also home to the Hauz Khas Fort, which dates back to the 14th century.
Akshardham Delhi is also a popular tourist destination and attracts millions of visitors every year. The temple is open to visitors of all religions and is considered a must-see attraction for anyone visiting New Delhi. It is a perfect place to experience the rich culture and heritage of India, and to learn about the teachings and philosophy of Lord Swaminarayan.
The temple complex covers an area of over 100 acres and features a stunning main temple made of pink sandstone and white marble. The main temple is adorned with intricate carvings and sculptures that depict scenes from Indian mythology, and is surrounded by lush gardens and water bodies.
In addition to the main temple, Akshardham Delhi also features a "Sahajanand Darshan" exhibit, which presents the life and teachings of Lord Swaminarayan in a modern, interactive format. The temple also has a "Boat Ride" that takes visitors on a tour of Indian culture and heritage, as well as a "Food Court" that serves traditional Indian cuisine.
The National Zoological Park, commonly known as the Delhi Zoo, is also a popular tourist attraction located in the heart of New Delhi, India. Established in 1959, the zoo is home to a wide variety of animals from around the world, including tigers, lions, elephants, bears, monkeys, and many more.
The Delhi Zoo covers an area of 176 acres and is divided into different sections, each dedicated to a specific group of animals. One of the most popular sections is the "Feline Zone," which is home to big cats like lions and tigers, as well as the "Elephant Enclosure," where visitors can see Asian elephants up close. The zoo also features a "Primate House," where visitors can see monkeys and apes, as well as a "Bear House," where visitors can see different species of bears.
Finally, no trip to Delhi would be complete without trying some of the delicious street food that the city is known for. From chaat and samosas to tikki and gol gappa, there is no shortage of tasty treats to try. One of the most popular street food destinations in Delhi is the Chandni Chowk area, which is known for its wide variety of street food vendors.
In conclusion, Delhi offers a wide range of places to visit and things to do for visitors. From the ancient Red Fort and Qutub Minar to the modern shopping districts of Connaught Place and Hauz Khas Village, the city offers a glimpse into India's rich cultural heritage and its rapid progress. Whether it's the street food, monuments, temples, or restaurants, Delhi has something to offer to everyone.