The Delhi Zoo, also known as the National Zoological Park of Delhi, is a popular tourist attraction located in the heart of the city. Established in 1959, it covers an area of 176 acres and is home to a wide variety of animals, including mammals, birds, reptiles, and amphibians.
One of the main attractions of the Delhi Zoo is the White Tiger Safari, where visitors can get a close-up view of the majestic white tigers. The safari also houses other animals such as lions, leopards, and bears. In addition to the White Tiger Safari, the Delhi Zoo also has a number of enclosures for animals such as elephants, deer, rhinoceros, and primates.
The Delhi Zoo is not only a popular tourist destination but also serves as an important center for conservation and education. The zoo has a number of programs in place to educate visitors about the importance of conservation and how they can help protect the environment and its wildlife.
In recent years, the Delhi Zoo has undergone a number of renovations and improvements to enhance the experience of visitors and improve the living conditions of the animals. These improvements include the construction of new enclosures and the installation of state-of-the-art facilities for the care and welfare of the animals. Overall, the Delhi Zoo is a great place to visit for anyone interested in learning more about the animals of the world. Whether you are a nature enthusiast or just looking for a fun day out, the Delhi Zoo has something to offer for everyone.
Delhi is a planned city with beautifully set out gardens and parks. On scorching summer days or mild winter mornings, picnickers go to Delhi's many parks and gardens, such as Nehru Park and Lodhi Garden. Apart from these, there is the Zoological Garden in Delhi (also popularly and commonly known as Chidiyaghar), where people from all over the country and the globe marvel at the greenery that creates a canopy in various sections of the city and flock to these spots to lay beneath the trees and eat their meal from a basket. The Delhi National Zoological Park is one of India's most beautiful zoological gardens. The park, which is located near the Purana Quila or Old Fort, has an area of 214 acres and is home to 22,000 different animals and birds. In Delhi tourism, visitors have undoubtedly visited the Zoological Park.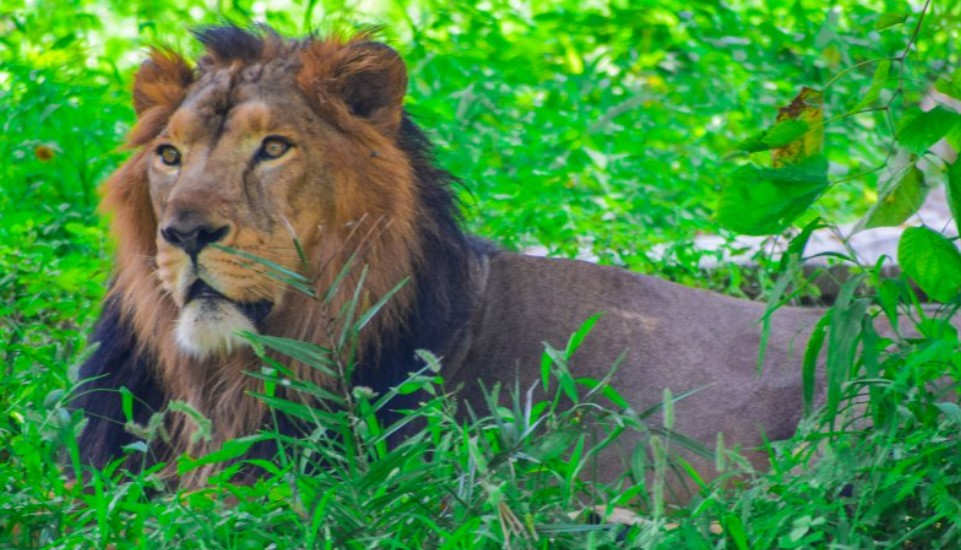 About National Zoological Park
These animals and birds come from all over the world, including Africa, America, Australia, and more, and they all have a home in this zoo. The Mughal Kos Minar serves as the gateway to the Delhi Zoo. After about one kilometre, the curving route, which is paved with red Badarpur gravel, splits into two directions. Along with the fauna on both sides, the zoo also has a library, which houses knowledge about animals, birds, plants, rare zoological species, and other subjects in India. One goes out for lunch with huge numbers of family members and also plays games with the kids. The amusement parks and boat rides on the surrounding lakes are particularly popular with children.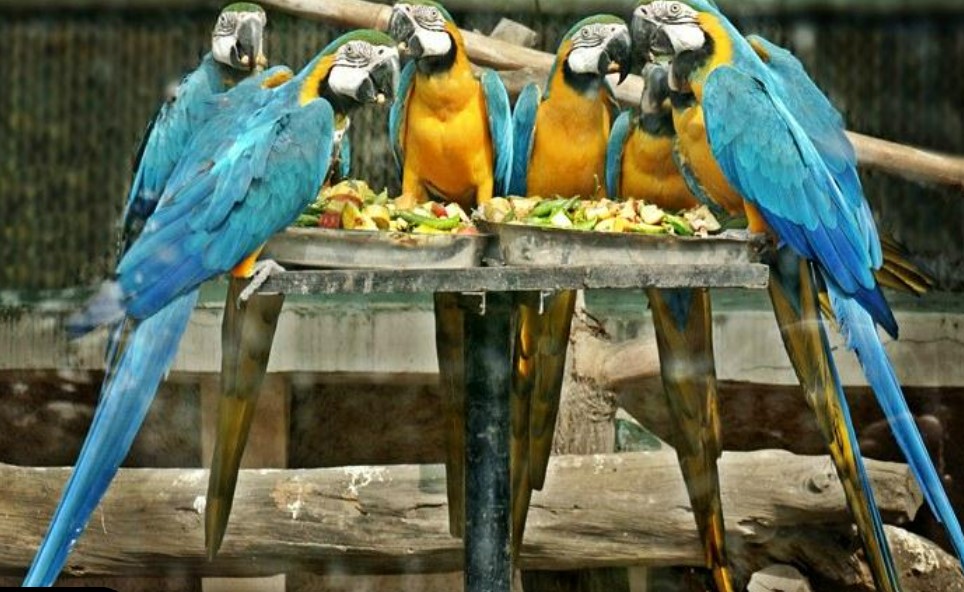 Children especially like seeing Chimpanzees, Hippopotamuses, Spider Monkeys, African Wild Buffalo, Gir Lions, and Zebras, as well as aquatic animals and birds including Macaque, Banteng, Emu, Hyenas, Axis deer, Fallow deer, Peafowl, Hog Dear, and Jaguar. You'll find an underground Reptile Home complex with a variety of snakes, including King Cobras and Pythons. Aside from these, there are around 200 other tree species here, including the bright yellow Alamtas hedges, drought-resistant Lahura trees, and the native bistendu.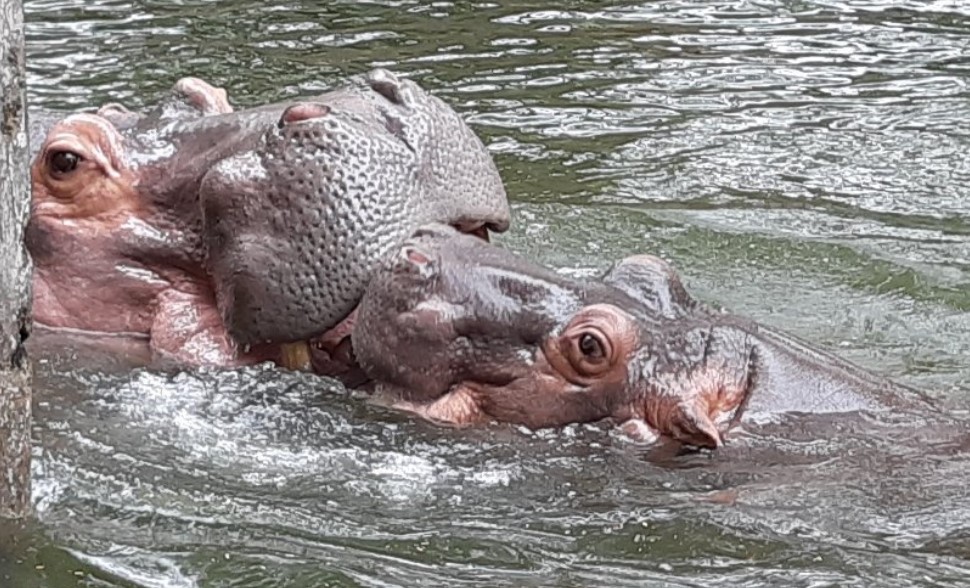 Tourists go to Delhi in pursuit of a memorable wildlife experience, which the city proudly provides. The National Zoological Park in Delhi is one such venue that has been providing tourists with a fun-filled experience through the wild since 1950. More than 1300 animals and birds from Africa, the United States, and Australia have found refuge here. The zoo is one of Asia's largest and best-maintained zoological parks. A lagoon where ducks and storks may be seen enjoying each other's company can be viewed from the zoo's very entrance.
Wildlife enthusiasts will be pleasantly surprised to see species such as Blackbuck, Rhinoceros, Giraffe, White Tiger, Chimpanzees, Jaguar, and Gir Lion, to mention a few. Birds from various parts of the world, such as the Arctic and Serbia, are thought to indicate their presence in the summer season, according to officials. Apart from the wildlife, the flora is also worth noting because it is not only gorgeous but also provides a comfortable environment for the wild animals. The National Zoological Park is an excellent area to spend some leisure time and take a boat trip. Winter is regarded to be the best season to come because the weather is mild and travelers can easily explore every region of the park.
The Delhi Zoo's Facilities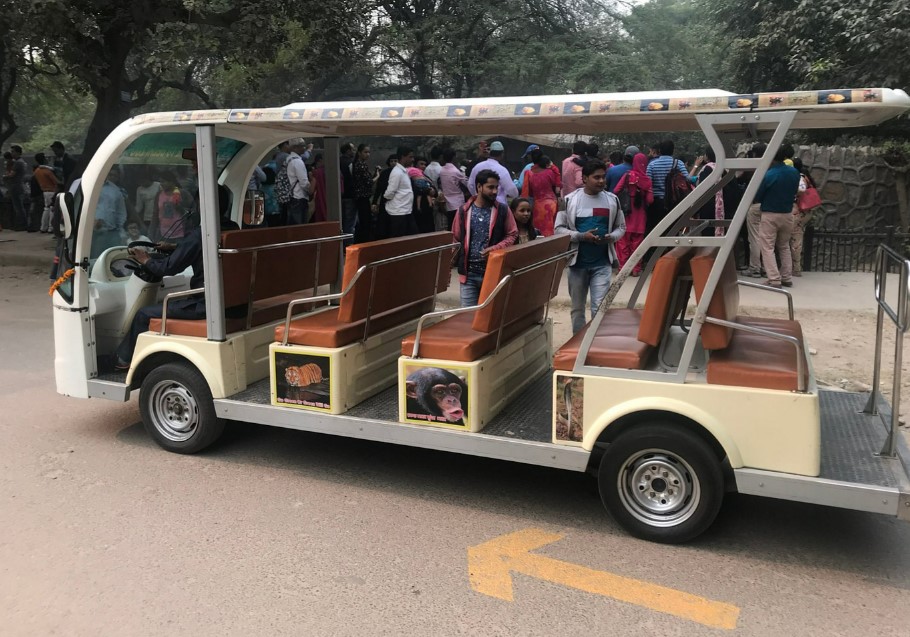 Here is a nice service that will be provided for you, such as open-roofed mobile vans that are available at reasonable rates within the zoo and are the greatest alternative for travelers who want to escape the exertion and heat of Delhi's summer season. There are a lot of parks in the complex, so it's also a wonderful site for a picnic. Although there are several water spots and drinking water facilities, it is still preferable to bring your own water bottle. Outside the zoo, there is also a cafeteria.
Delhi Zoo Ticket Price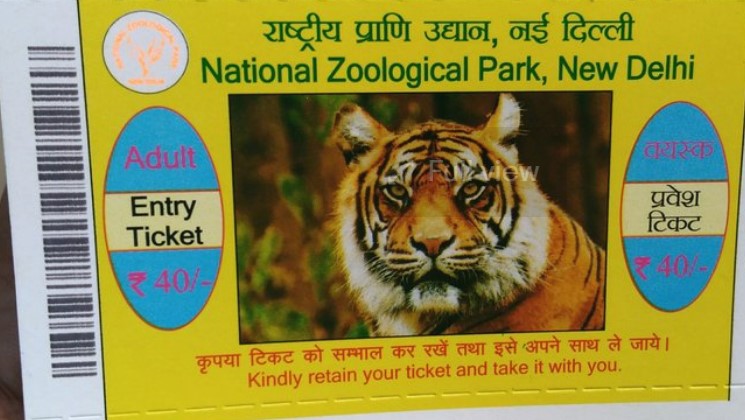 Here are the Timings and tariffs of Delhi Zoo, tickets can be bought online on its official website
Here is the link to Book Delhi Zoo Tickets Online :-
ZOO TIMINGS (WINTER)
Slot 1
8:30am to 12:30pm
Slot 2
12:30pm to 04:30pm
ZOO REMAINS CLOSED ON EVERY FRIDAY
ENTRANCE FEE (NORMAL)
Adults
Rs. 80/- per head
Children (0 – 5 Years)
Free
Children (5 – 12 Years)
Rs. 40/- per head
Senior Citizen (60 Years and Above)
Rs. 40/- per head
ENTRANCE FEE (FOREIGNERS except SAARC countries)
Adults
Rs. 400/- per head
Children (Up to 5 Years)
Free
Children (5 – 12 Years)
Rs. 200/- per head
ENTRANCE FEE (FOREIGNERS SAARC countries)
Adults
Rs. 200/- per head
Children (Up to 5 Years)
Free
Children (5 – 12 Years)
Rs. 100/- per head
VISITORS ON EDUCATIONAL TOURS FROM SCHOOLS, COLLEGES, UNIVERSITIES AND OTHER EDUCATIONAL INSTITUTIONS ARE PROVIDED CONCESSIONAL ENTRY TICKET AT THE FOLLOWING RATES :
Student (1st -5 Std.)
Free
Student (6th -8th Std.)
Rs. 20/- per head
Student (9th And Above)
Rs. 40/- per head
Accompanying Staff
Rs. 40/- per head
Privilege Ticket
Rs. 400/- per head
BATTERY OPERATED VEHICLES (IT IS BEING OPERATED BY A PRIVATE AGENCY ON LICENSE). THE AUTHORISED RATES ARE AS BELOW :
Adults
Rs. 70/- per head
Child (Between 5 -12 years)
Rs. 30/- per head
Child (Below 5 Years)
Free
Small 8 to 10Seater (Per Trip)
Rs. 400/- (No School Concession)
14Seater (Per Trip)
Rs. 800/- (For School Rs.100/- per Trolley discount)
20 Seater (Per Trip)
Rs.1100/- (For School Rs.100/- per Trolley discount)
Guide map
Rs. 10/- each
FILMING CHARGES
Still Camera
Free
Amateur
Free
Documentary
Rs. 2000/- per day
Feature Film
Rs. 50,000/- per day
OTHER VISITOR FACILITIES
Wheel Chairs for physically challenged
Free of cost
Pram service for babies
Free of cost
Cloak room
Rs. 5/- per piece of luggage
Timings of Delhi Zoo
The park is open Monday through Friday from 9:00 a.m. to 5:00 p.m. and closed on Friday.
Address of Delhi Zoo
The National Zoological Park, often known as the Delhi Zoo, is one of Asia's best zoos and is located near the Purana Qila, or Old Fort. Mathura Road, New Delhi, Delhi 110003
How to Reach Delhi Zoo
The nearest metro stop is Pragati Maidan, which connects visitors to the National Zoological Park. The metro station is located on the Delhi Metro's Blue Line and is about 2.1 kilometres distant. Nearest DTC stand is national Stadium, which is 800 meters away.