Normal service for the Delhi-Jaipur-Ajmer Vande Bharat Express, which travels between Ajmer and Delhi Cantt via Jaipur, Alwar, and Gurgaon, will begin on April 13.
The first Vande Bharat Express train to operate between Jaipur and New Delhi in the Indian state of Rajasthan. Between Delhi and Jaipur and Ajmer is where the Vande Bharat Express will travel. In 5 hours, 15 minutes, this train will travel 429 kilometres. There will be service six days a week. It is expected to travel between Ajmer and Delhi at a speed of 82 kilometres per hour. The Ajmer–Delhi Cantt–Jaipur–Alwar–Gurgaon leg of the Delhi–Jaipur–Ajmer Vande Bharat Express will resume regular operation on April 13. The train will also make intermediate stops in Jaipur and Alwar.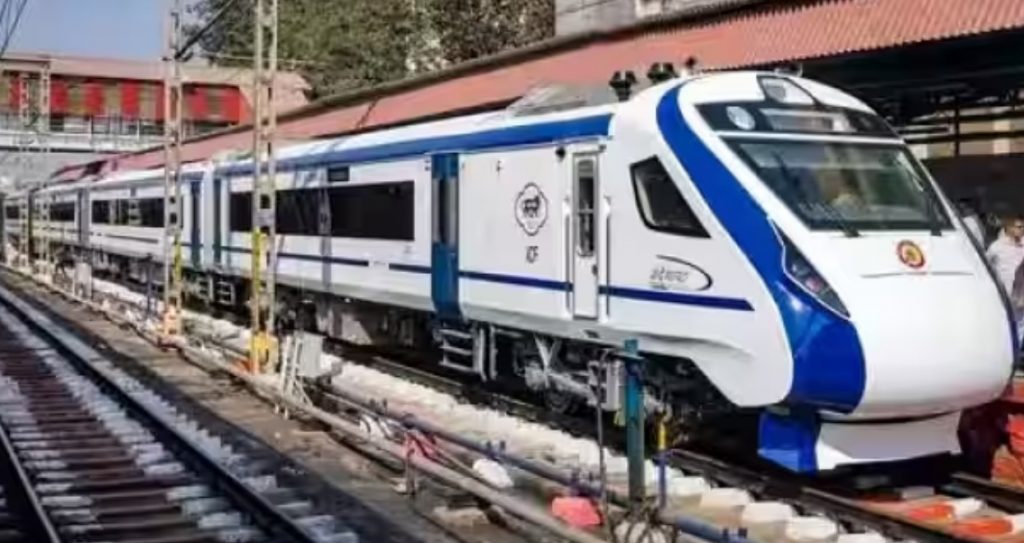 Ajmer Delhi Vande Bharat Ticket Fare
According to our sources, economy class tickets on the Vande Bharat Express (Train No- 20978) from Delhi Cantonment to Ajmer will cost you Rs 1250 (including Rs 308 for catering costs), while Executive Chair Car tickets would be Rs 2270 (including Rs 369 for catering charges).
Chair Car cost on the Train No. 20977 Vande Bharat Express between Ajmer Jn and Delhi Cantonment is Rs 1085, including Rs 142 in catering expenses, while Executive Class fare is Rs 2075, also including Rs 175 as catering fee.