India Gate
India Gate, an iconic monument located in the heart of Delhi, stands as a symbol of national pride and patriotism. It is a war memorial that pays homage to the Indian soldiers who sacrificed their lives during World War I. Visiting India Gate is a popular activity for tourists and locals alike. To make your visit memorable and hassle-free, it is essential to know about its timings, ticket prices, and map location. In this article, we provide you with all the necessary information to plan your visit to India Gate.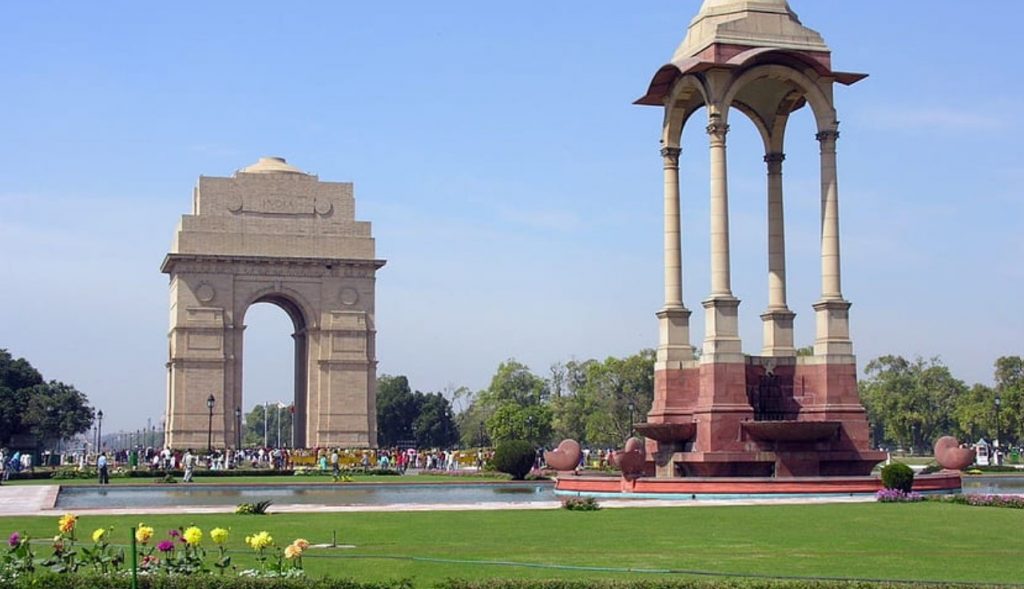 Timings of India Gate
India Gate remains open to the public throughout the year, allowing visitors to pay their respects and admire its architectural beauty. The monument is open for viewing 24 hours a day, 7 days a week, making it accessible to visitors at their convenience. Whether you wish to visit in the early morning, during the day, or even late at night, India Gate welcomes you.
Ticket Price
The best part about visiting India Gate is that it does not require an entry fee or ticket. Entry to the monument is completely free, allowing everyone to witness its grandeur and pay tribute to the brave soldiers. The government has ensured that India Gate remains accessible to all, offering an opportunity to experience this significant landmark without any financial burden.
Map Location
India Gate is located at Rajpath, in the heart of New Delhi. Here is the map location of India Gate:
How to Reach India Gate
By Metro
The Delhi Metro is a convenient mode of transportation to reach India Gate. The nearest metro station to India Gate is Central Secretariat, which is situated on the Yellow Line. From the metro station, you can either walk or hire a cycle rickshaw to reach India Gate, as it is just a short distance away.
By Bus
Delhi has a well-connected bus network, and several buses pass through Rajpath, making it easy to reach India Gate. Look for buses that have stops near India Gate or Rajpath, and you can disembark at the nearest bus stop. The monument is within walking distance from the bus stop, allowing you to enjoy a pleasant stroll along the pathway leading to India Gate.
By Car
If you prefer to travel by car, you can use a ride-hailing service or drive to India Gate. There are designated parking areas near India Gate, allowing visitors to park their vehicles conveniently. However, it is advisable to check for parking availability and restrictions, as certain areas may have limited parking spaces.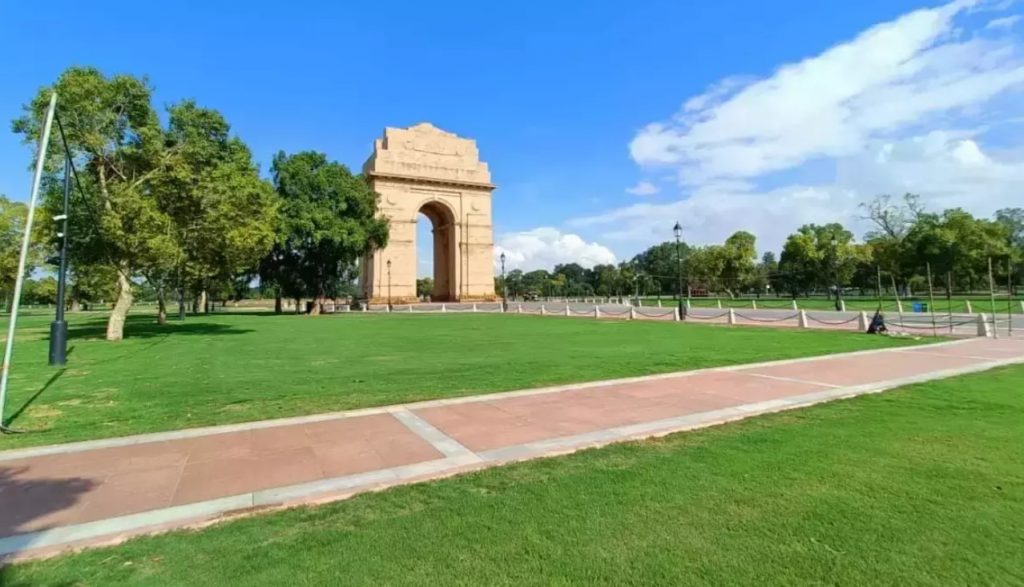 Exploring India Gate
India Gate not only stands as a war memorial but also offers a serene and picturesque environment for visitors to relax and unwind. Here are some highlights and activities to explore while visiting India Gate:
1. Paying Tribute
India Gate serves as a memorial to the soldiers who sacrificed their lives during World War I. Pay your respects to these brave souls by observing a moment of silence and reflecting upon their sacrifices. The names of the soldiers are inscribed on the walls of the monument, reminding us of their valor and dedication.
2. Picnicking and Leisure
The lush green lawns surrounding India Gate provide a perfect setting for picnics and leisure activities. Families and friends often gather here to enjoy a day out, savoring delicious food, playing games, and spending quality time together. The atmosphere is lively and vibrant, especially during weekends and holidays.
3. Evening Strolls
Visiting India Gate in the evening offers a different charm altogether. The monument is beautifully lit up, creating a mesmerizing sight. Take a leisurely stroll along the pathway, feel the gentle breeze, and soak in the ambiance. The well-maintained gardens and illuminated surroundings add to the enchantment of the experience.
4. Street Food Delights
Adjacent to India Gate, you'll find various food stalls and vendors offering a wide array of street food delicacies. Treat your taste buds to some local favorites like chaat, golgappe, and kebabs. Indulging in these delectable snacks while enjoying the view of India Gate is a delightful experience.
Conclusion
India Gate stands as a proud symbol of India's heritage and sacrifice. Its timeless beauty and historical significance make it a must-visit attraction in Delhi. With its free entry, convenient timings, and accessible location, India Gate offers an opportunity to pay tribute and immerse yourself in the patriotic spirit of the nation. Plan your visit to India Gate, and let the monument's grandeur and serene surroundings leave an indelible mark on your memory.