Bukhara Restaurant: A Culinary Journey to Remember
Delhi, the capital city of India, is renowned for its rich history, vibrant culture, and diverse culinary landscape. Among the plethora of restaurants offering delectable cuisines from around the world, one establishment stands out for its authentic flavors and immersive dining experience – Bukhara Restaurant. Tucked away in the heart of Delhi, Bukhara takes you on a culinary journey through the culinary heritage of the North-West Frontier region.
The restaurant's commitment to quality is evident in every aspect of its offerings. Only the finest ingredients are sourced, ensuring that each dish is prepared with utmost care and attention to detail. The use of traditional cooking methods, such as the tandoor and open flame grilling, adds a distinctive smoky flavor to the dishes, elevating them to a whole new level.
To complement the culinary journey, Bukhara also boasts an extensive selection of fine wines and spirits. The restaurant's sommeliers are well-versed in pairing the perfect beverage with each dish, enhancing the overall dining experience.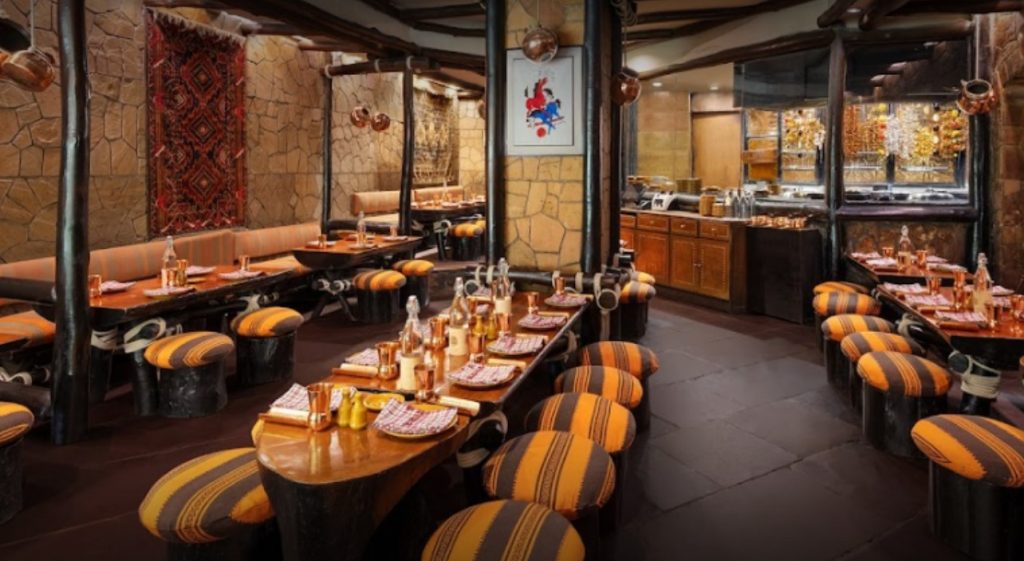 The Legacy of Bukhara
Bukhara Restaurant, located in the iconic ITC Maurya hotel, has been a culinary landmark in Delhi for over three decades. Since its inception in 1978, Bukhara has garnered a loyal following and international acclaim for its traditional flavors and rustic charm. The restaurant draws inspiration from the ancient city of Bukhara, a historic trade route connecting Central Asia and the Indian subcontinent.
In addition to its exceptional food and drinks, Bukhara is known for its impeccable service. The staff members are highly trained and provide attentive and personalized service to ensure that every guest feels welcomed and well taken care of. Whether you are dining alone, with a loved one, or hosting a special event, Bukhara's staff will go above and beyond to make your experience truly memorable.
To cater to the growing demand and popularity, Bukhara offers both lunch and dinner services. However, reservations are highly recommended due to the restaurant's popularity. So, it is advisable to book your table in advance to secure a spot at this culinary gem.
An Ambience of Timeless Elegance
Stepping into Bukhara, you are immediately transported to a world of timeless elegance and warmth. The rustic decor, with exposed brick walls and traditional handicrafts, creates an inviting and cozy atmosphere. The open kitchen allows guests to witness the culinary magic as chefs expertly prepare dishes in tandoors (clay ovens) and on skewers over open flames. The aroma of freshly baked bread and sizzling kebabs tantalizes your senses, setting the stage for an extraordinary dining experience.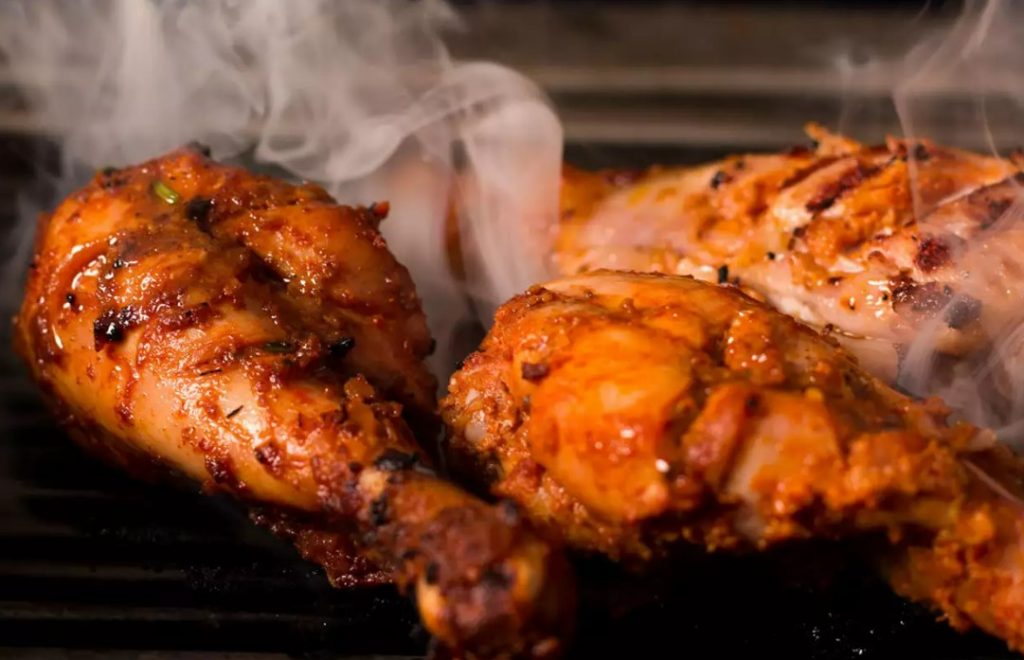 The Essence of North-West Frontier Cuisine
Bukhara specializes in North-West Frontier cuisine, which is known for its robust flavors, generous use of spices, and unique cooking techniques. The menu showcases a range of authentic dishes, predominantly focusing on succulent kebabs, aromatic biryanis, and flavorful curries. The meats are marinated with a delicate blend of spices and cooked in the tandoor, resulting in tender and smoky flavors that are truly exceptional.
Apart from its renowned kebabs and curries, Bukhara also offers a variety of vegetarian options that showcase the rich diversity of Indian cuisine. From flavorful paneer tikka to aromatic biryanis and hearty lentil preparations, vegetarians are sure to find a range of delightful dishes to satisfy their palate.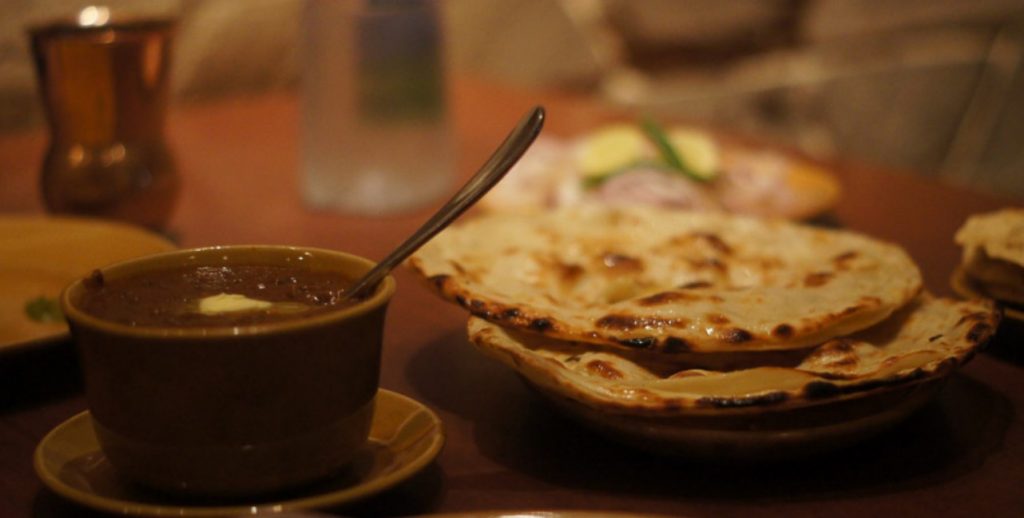 Signature Delights
One cannot visit Bukhara without trying their signature dishes that have become legendary over the years. The Bukhara Dal, a slow-cooked black lentil preparation, is simmered overnight on a traditional clay stove, imparting it a rich and creamy texture. The Murgh Malai Kebab, succulent chicken marinated in cream and mild spices, is a favorite among patrons for its melt-in-your-mouth goodness. Another must-try is the Sikandari Raan, a whole leg of lamb marinated with spices and slow-roasted until tender.
The Art of Dining
At Bukhara, dining is not just a meal but an experience in itself. The restaurant follows the traditional concept of "eating with your hands" where guests are encouraged to indulge in the flavors using naan bread as a utensil. The attentive and knowledgeable staff guides you through the menu, suggesting the perfect combinations and ensuring that every aspect of your dining experience is memorable.
A Global Culinary Icon
Bukhara's culinary excellence has garnered worldwide recognition and accolades. It has been consistently featured among the world's best restaurants, including being listed in the prestigious Restaurant Magazine's "Asia's 50 Best Restaurants" ranking. The restaurant has also played host to numerous heads of state, celebrities, and discerning food connoisseurs from around the globe.
Bukhara Restaurant in Delhi is more than just a place to eat; it is a culinary destination that takes you on a remarkable journey through the flavors of the North-West Frontier. With its timeless ambiance, traditional cooking techniques, and
unparalleled flavors, Bukhara captures the essence of the region's culinary heritage. Whether you are a local food enthusiast or a traveler seeking an authentic dining experience, Bukhara is a must-visit destination.