Welcome to Wonderla Kochi, the ultimate destination for thrill-seekers and fun-loving individuals! In this comprehensive guide, we will provide you with all the essential information you need to plan your visit to Wonderla Kochi, including the entry fee, ticket prices, and timings. Wonderla Kochi is an amusement park located in Kochi, Kerala, offering a wide array of exciting rides, water attractions, and entertainment options for visitors of all ages.
About Wonderla Kochi
Wonderla Kochi is a world-class amusement park that promises a memorable experience for everyone. With its thrilling rides, enchanting water slides, and captivating shows, Wonderla Kochi has become a popular destination for tourists and locals alike. Spread across a vast area, the park boasts over 50 exhilarating rides, making it one of the largest amusement parks in India.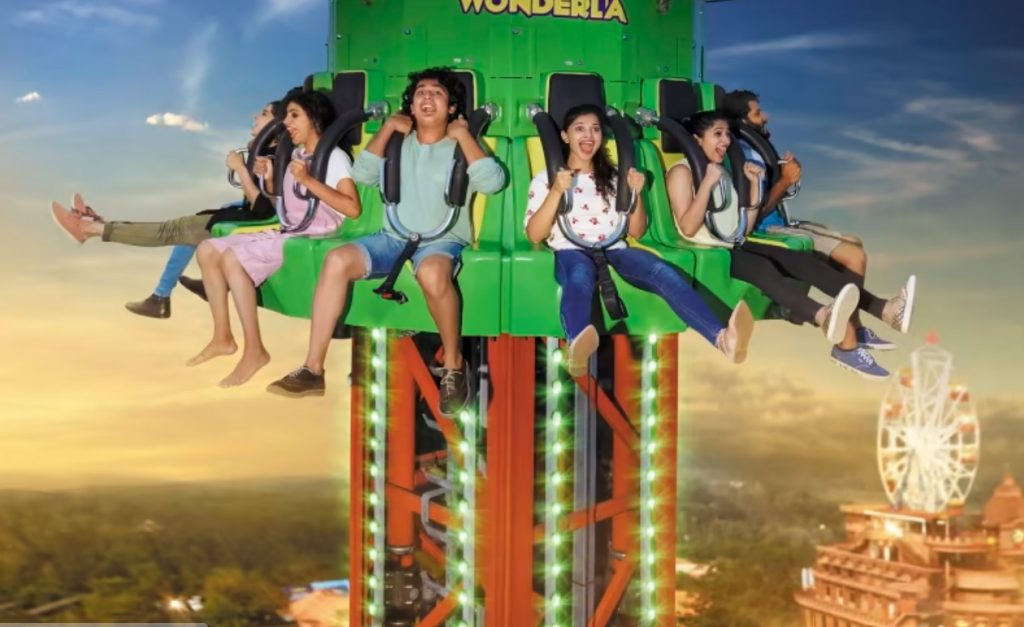 Entry Fee and Ticket Prices
To enter Wonderla Kochi and gain access to all the attractions, visitors are required to purchase tickets. The entry fee and ticket prices are as follows:
Weekdays
| | | |
| --- | --- | --- |
| | Standard Entry | Fastrack Entry |
| Adults | Rs 1100 | Rs 2201 |
| Child | Rs 880 | Rs 1761 |
| Sr. Citizen | Rs 825 | |
Weekend
| | | |
| --- | --- | --- |
| | Standard Entry | Fastrack Entry |
| Adults | Rs 1312 | Rs 2625 |
| Child | Rs 1050 | Rs 2100 |
| Sr. Citizen | Rs 984 | |
General Entry:

This ticket grants access to all the rides and shows in Wonderla Kochi.
Visitors can enjoy unlimited fun throughout the day with this ticket.

Fast Track Entry:

With the Fast Track Entry ticket, visitors can skip the regular queues and enjoy priority access to their favorite rides.
This option is ideal for those who want to maximize their time and experience as many rides as possible.

Fastrack Combo:

The Fastrack Combo ticket offers a combination of Fast Track Entry and a meal voucher, providing both convenience and value for money.
Please note that the ticket prices may vary depending on the season and any ongoing promotions. It is advisable to check the official Wonderla Kochi website or contact their customer service for the most up-to-date information on ticket prices.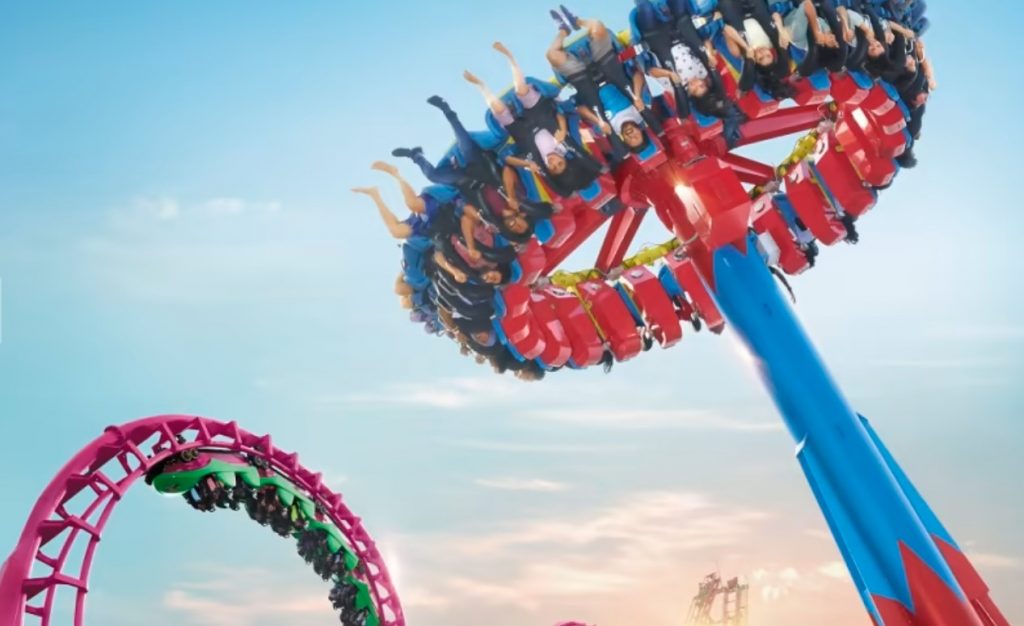 Timings and Operational Details
Wonderla Kochi operates on specific timings to ensure visitors can make the most of their visit. Here are the operational details you need to know:
Park Timings: Wonderla Kochi is open from 11:00 AM to 6:00 PM on weekdays and from 11:00 AM to 7:00 PM on weekends and public holidays.
Ride Timings: Most rides start operating as soon as the park opens and continue until the park's closing time. However, certain rides may have specific timings or restrictions due to maintenance or safety requirements.
Safety Guidelines: Wonderla Kochi prioritizes the safety of its visitors. It is recommended to follow all safety instructions and guidelines provided by the park staff. Height restrictions may apply to some rides to ensure the safety of participants.
Important Information -Timings
Wonderla Kochi operates throughout the year with varying timings.
Monday to Friday: 11:00 AM to 6:00 PM (Normal Season)
Saturday, Sunday, and Peak Season Weekdays: 11:00 AM to 7:00 PM
Various packages and offers, including student offers and group packages, are available.
Customers presenting a KSRTC Volvo bus ticket from Kochi city to Wonderla can enjoy a 15% reduction in ticket prices.
Attractions and Experiences
Wonderla Kochi offers a wide range of attractions and experiences to cater to every visitor's preferences. Here are some of the highlights:
Thrill Rides
Get ready for an adrenaline rush with Wonderla Kochi's thrilling rides that will leave you breathless and craving for more. From high-speed roller coasters to gravity-defying spinners, the park has something to offer for every thrill-seeker.
Water Rides
Beat the heat and make a splash in Wonderla Kochi's exhilarating water rides. With water slides, wave pools, lazy rivers, and more, you can cool off while having a splashing good time with your friends and family.
Family Rides
Wonderla Kochi also features a variety of family-friendly rides that can be enjoyed by visitors of all ages. Whether it's a gentle carousel or a panoramic ferris wheel, these rides ensure a delightful experience for the whole family.
Entertainment Shows
In addition to the thrilling rides, Wonderla Kochi presents captivating entertainment shows that showcase the talents of performers from various genres. From acrobatics to dance performances, these shows add an extra layer of excitement and entertainment to your visit.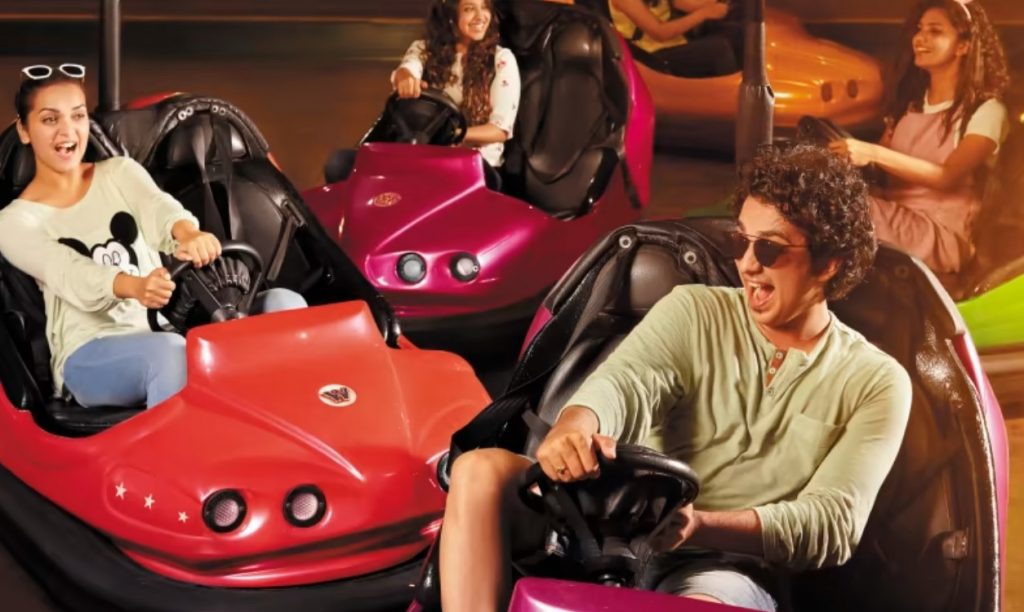 Terms and Conditions
1. Weekday and Weekend/Holiday Timings
Weekdays: Monday to Friday
Weekends/Holidays: Saturday, Sunday, Public Holidays, and Special Days determined by Wonderla Holidays Limited management
2. Height and Weight Restrictions
Certain rides have applicable height and weight restrictions for guest safety
3. Taxes
Taxes will be applied as per GST @ 18%
4. Ticket Prices for Children
Ticket prices for children are based on height, ranging from 86 cm to 140 cm
Children below 86 cm in height do not require tickets
5. Park Timings
Peak Season Weekends & Weekdays: 11:00 AM to 7:00 PM
Normal Season Weekends/Holidays: 11:00 AM to 7:00 PM
Normal Season Weekdays: 11:00 AM to 6:00 PM
6. Rounding Off Bill Value
The total bill value after tax will be rounded off to the nearest 5 Rs.
7. Defence Discount
Defence Discount is exclusively applicable to currently serving Army, Navy, and Air Force personnel
Original photo ID proof issued by the relevant employment authority is required for verification
Dependents of service personnel, ex-servicemen, and Defence civilians are not eligible for this offer
8. Senior Citizen Tickets
Senior citizen ticket prices are applicable to guests above 60 years of age
Original government-issued photo ID proof with date of birth is required for age verification
Terms and Conditions for Fastrack Tickets
1. Reserved Seating
25% or equivalent seating capacity is reserved for Fastrack ticket holders in rides
2. Re-Entry
Re-entry for the same ride is permitted only after one hour
3. Fastrack Ticket Collection
Patrons who purchased Fastrack Tickets online must collect their Fastrack bands at the ticket counter before entering the park
4. Ticket Availability
Fastrack tickets are available for Adults and Child tickets only, not for any other categories.
Plan Your Visit to Wonderla Kochi
To make the most of your visit to Wonderla Kochi, here are some useful tips to keep in mind:
Arrival Time: It is advisable to arrive early to maximize your time at the park and experience a greater number of attractions without long queues.
Comfortable Clothing: Wear comfortable clothing and footwear suitable for amusement park activities. It is recommended to carry sunscreen, hats, and sunglasses to protect yourself from the sun.
Safety Measures: Follow all safety guidelines provided by the park to ensure a safe and enjoyable visit for yourself and fellow visitors.
Food and Refreshments: Wonderla Kochi offers a variety of dining options within the park premises. You can savor delicious meals, snacks, and refreshing beverages at the numerous food outlets available.
Souvenirs: Don't forget to check out the gift shops within Wonderla Kochi, where you can find a range of merchandise and souvenirs to commemorate your visit.
Conclusion
Wonderla Kochi is a premier amusement park that promises a day full of excitement, adventure, and memorable experiences. With its thrilling rides, captivating shows, and world-class amenities, Wonderla Kochi stands out as a must-visit destination for both locals and tourists. By providing comprehensive information about the entry fee, ticket prices, and timings, we hope to assist you in planning a fantastic visit to Wonderla Kochi.