Goa, a beautiful state located on the western coast of India, is a popular destination for tourists from all over the world. Known for its stunning beaches, lively nightlife, and delicious seafood, Goa is also famous for its affordable alcohol prices. In this article, we will focus specifically on vodka prices in Goa and provide you with a guide to buying the best vodka at the best prices.
First and foremost, it is important to note that alcohol prices in Goa are significantly lower than in other parts of India due to the state's low taxation on liquor. This means that visitors to Goa can enjoy a wide variety of alcoholic beverages at very affordable prices.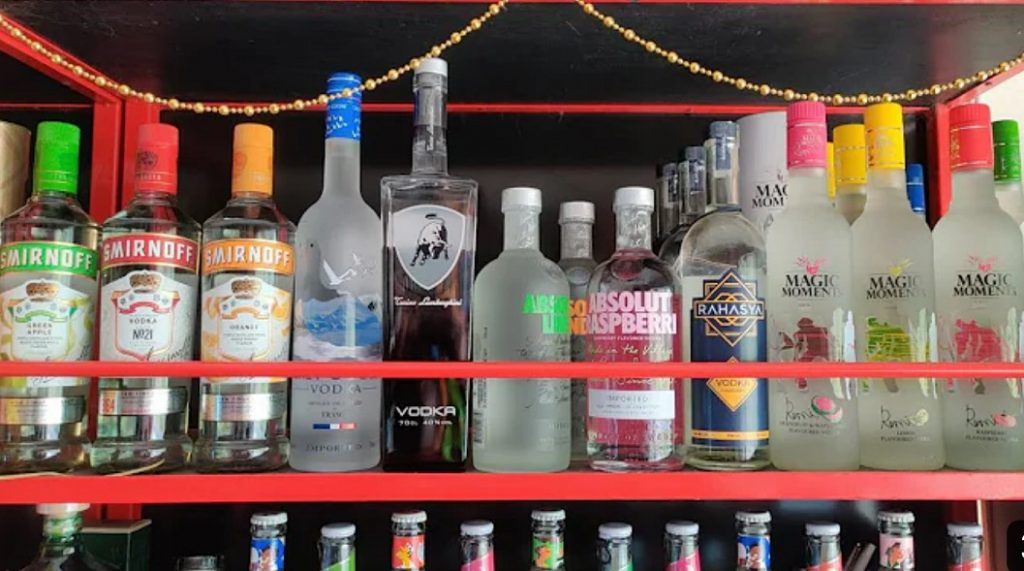 When it comes to vodka, there are several brands and varieties available in Goa, ranging from domestic to imported brands. Some of the most popular domestic vodka brands in Goa include Magic Moments, Romanov, and White Mischief. These brands are widely available at most liquor stores and supermarkets in Goa and are priced at around Rs 300-900 for a 750ml bottle.
For those looking for imported vodka brands, there are also several options available in Goa. Some of the most popular imported vodka brands in Goa include Absolut, Smirnoff, Grey Goose, and Belvedere. These brands are usually available at larger liquor stores and supermarkets in tourist areas such as Panaji, Calangute, and Baga. Prices for imported vodka brands in Goa can vary significantly depending on the brand and location of purchase, but typically range from Rs 1500-3500 for a 750ml bottle.
Brand/Volume
Price (approx.)
Magic Moments Vodka Remix
(Green Apple, Raspberry, Lemon, Watermelon) 750 Ml
Rs 340
Rahasya Vodka 750 Ml
Rs 850
Absolut Vodka Raspberry 750 Ml
Rs 2500
Absolut Vodka Lime 750 Ml
Rs 2200
Absolut Vodka Mandrin 750 Ml
Rs 2200
Tonino Lamborghini Vodka 700 Ml
Rs 3500
Grey Goose Vodka 750 Ml
Rs 3500
Smirnoff Vodka (Green Apple, Orange) 750 Ml
Rs 655
It is worth noting that prices for alcohol in Goa can also vary depending on the time of year and demand. During peak tourist season (December-January), prices for alcohol tend to be higher due to the influx of tourists to the state. Similarly, prices for alcohol may also be higher in tourist areas compared to smaller towns and villages.
When purchasing vodka in Goa, it is important to ensure that you are buying from a licensed liquor store or supermarket. It is illegal to purchase alcohol from unlicensed vendors in Goa and doing so may result in fines or legal consequences.
In conclusion, vodka prices in Goa are generally affordable and offer visitors a wide variety of domestic and imported brands to choose from. By following the guidelines outlined in this article, visitors to Goa can enjoy the best vodka at the best prices while ensuring that they are purchasing from licensed vendors. Cheers to a great holiday in Goa!