Delhi, the cost of Vat69 Blended Scotch Whisky has increased recently. The price of the well-known Scotch whiskey has increased from Rs 1400 just a few years ago to over Rs 1800 each bottle. Due to the product's increasing demand in the Indian market and growing production costs, prices have increased.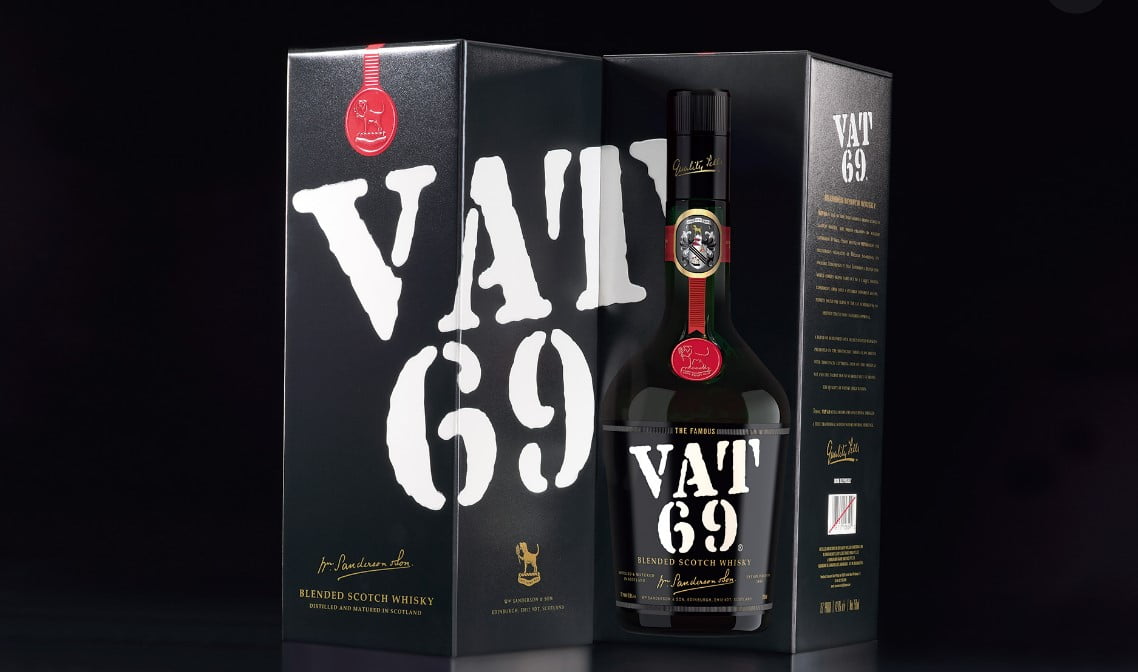 William Sanderson who was born in Leith, Scotland had began apprenticeship at the age of 13 with Matthew Buchan, a manufacturer of wine and alcoholic beverages. He had his own company, making liqueurs and whisky mixes, by 1863. His son William Mark joined the company in 1880 and convinced his father to bottle a number of whiskey mixes.
Introduced to the market, the renowned Vat 69 bottle with its bulbous neck remained unchanged for the following 100 years. William Sanderson created 100 barrels of blended whiskey in 1882 and assembled a team of specialists to evaluate them. It was decided that the batch from barrel number 69 was the greatest, and this gave the whiskey its brand name. Initially, port bottles were used to bottle the whiskey. In the middle of a field of barley, the Glen Garioch distillery was purchased by Sanderson in 1884. The distillery's main purpose was to guarantee the supply of grain whiskey.
| | | |
| --- | --- | --- |
| | Quantity | Price |
| VAT 69Blended Scotch Whisky Celebration Edition | 60ML | Rs 120 |
| VAT 69 Blended Scotch Whisky Celebration Edition 1 Ltr | 1 Liter | Rs 1940 |
| VAT 69 Blended Scotch Whisky Celebration Edition | Quarter | Rs 365 |
| VAT 69 Blended Scotch Whisky Celebration Edition | Half | Rs 730 |
| VAT 69 Blended Scotch Whisky Celebration Edition | Full | Rs 1460 |