Tomato Prices in Delhi Over the Last 10 Days
Tomatoes are renowned for their versatility and delectable taste, making them a popular choice in various cuisines across the world. However, their appeal extends beyond their culinary uses; tomatoes also boast numerous health benefits. They are a rich source of lycopene, a powerful antioxidant known for its ability to reduce the risk of heart problems and certain types of cancer. Regular consumption of tomatoes has been linked to improved cardiovascular health and a stronger immune system.
| | | |
| --- | --- | --- |
| Date | Price/Kg | City |
| 19-07-2023 | Rs 150.00 | Delhi |
| 18-07-2023 | Rs 145.00 | Delhi |
| 17-07-2023 | Rs 125.00 | Delhi |
| 16-07-2023 | Rs 140.00 | Delhi |
| 14-07-2023 | Rs 140.00 | Delhi |
| 13-07-2023 | Rs 135.00 | Delhi |
| 12-07-2023 | Rs 140.00 | Delhi |
| 11-07-2023 | Rs 120.00 | Delhi |
| 10-07-2023 | Rs 120.00 | Delhi |
| 09-07-2023 | Rs 110.00 | Delhi |
The high potassium content in tomatoes helps maintain healthy blood pressure levels, and the fiber they contain aids in digestion and prevents constipation. Due to the abundance of health benefits associated with tomatoes, they have become a staple in many households. Whether enjoyed raw in salads, roasted with herbs, blended into a tangy ketchup, or simmered into flavorful curries, tomatoes add a burst of flavor and nutrition to countless dishes.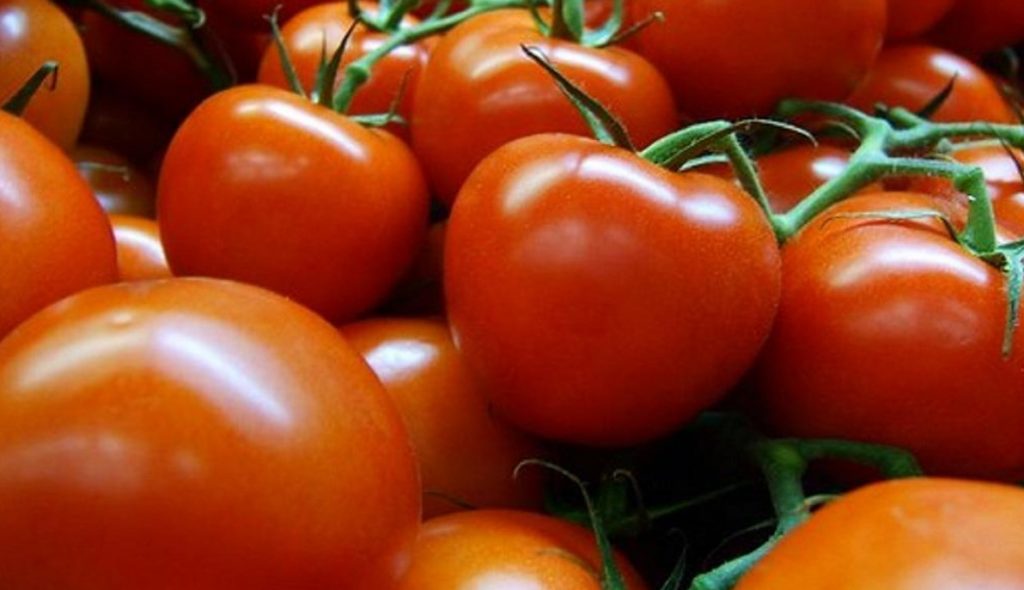 Why is the Tomato price so high?
However, the recent tomato price surge in Delhi has raised concerns among consumers and traders alike. The cost of 1 kg of tomatoes has reached  Rs 140.00, causing many to wonder about the reasons behind the sudden increase. As mentioned earlier, one of the primary factors influencing the price hike is the widespread rainfall experienced across all states. The heavy rains have caused damage to crops, disrupted supply chains, and posed transportation challenges, leading to a shortage of tomatoes in the market.
In addition to the weather-related issues, another contributing factor to the high tomato prices is the uncertainty among farmers about getting fair prices for their crops. The economic fluctuations and uncertainties in the agricultural sector have left many farmers hesitant to invest in large-scale tomato cultivation, which further affects the supply.
When will Tomato price drop?
The situation has prompted the government and various agricultural bodies to closely monitor the tomato market and take measures to stabilize prices. The National Commodities Management Services Limited (NCML) predicts that it will take at least two months for the prices to settle and return to a more reasonable level. Until then, consumers and businesses are urged to adjust their budgets and explore alternative options to cope with the price surge.
Despite the current challenges, experts remain optimistic that the tomato market will eventually stabilize. They highlight the resilience of farmers and the agricultural industry's ability to bounce back from such fluctuations. Additionally, initiatives to enhance agricultural infrastructure and support farmers in cultivating high-quality, disease-resistant tomato varieties are underway, which can lead to improved yields and price stability in the long run.
In the meantime, consumers can consider preserving tomatoes during times of abundance by canning or freezing them for later use. This approach not only helps avoid wastage but also ensures a supply of tomatoes during leaner times. Additionally, people can explore local farmer's markets and support smaller-scale farmers who may offer competitive prices.
In conclusion, tomatoes are undoubtedly a nutritional powerhouse, and their diverse uses in cooking have made them an integral part of our diets. While the current tomato price surge in Delhi is a matter of concern, it is hoped that with appropriate interventions and favorable weather conditions, the market will gradually stabilize, making this nutritious fruit more accessible to all.
Please note: The commodity rates provided are sourced from what is believed to be reliable information; however, we cannot assure their absolute accuracy.