Taj Mahal
For centuries, the mesmerizing beauty of the Taj Mahal has captured the hearts of travelers worldwide. Situated in the heart of Agra, India, this UNESCO World Heritage Site continues to draw millions of visitors annually, all seeking to experience the romantic aura and architectural marvel of this iconic monument. To ensure a seamless and stress-free visit, it's essential to consider booking your Taj Mahal tickets online in advance. In this comprehensive guide, we'll take you through the process of online Taj Mahal ticket booking.
Benefits of Opting for Online Taj Mahal Ticket Booking
| | |
| --- | --- |
| Advantages | Details |
| Convenience | Book tickets from home or hotel; avoid long queues. |
| Time-Saving | Secure entry for a specific date and time slot; no waiting in line. |
| Availability | Access to tickets during peak seasons; ensures availability. |
| Contactless Experience | Safe entry option amidst COVID-19 concerns. |
In the modern digital age, booking your Taj Mahal tickets online offers a range of advantages that can greatly enhance your overall visit. Let's delve into some key benefits:
1. Convenience: The unparalleled convenience of reserving your tickets from the comfort of your home or hotel cannot be overstated. Say goodbye to enduring long lines at the ticket counters, saving you both time and energy.
2. Time-Efficient: Online booking allows you to secure your entry for a specific date and time slot. This ensures a smooth entry without having to wait in line at the entrance gate.
3. Availability: During peak tourist seasons or special occasions, the Taj Mahal can become quite crowded. Booking online guarantees access to tickets even when on-site availability might be limited.
4. Contactless Experience: Given the ongoing concerns surrounding COVID-19, online ticket booking offers a contactless entry option, prioritizing safety for both visitors and staff members.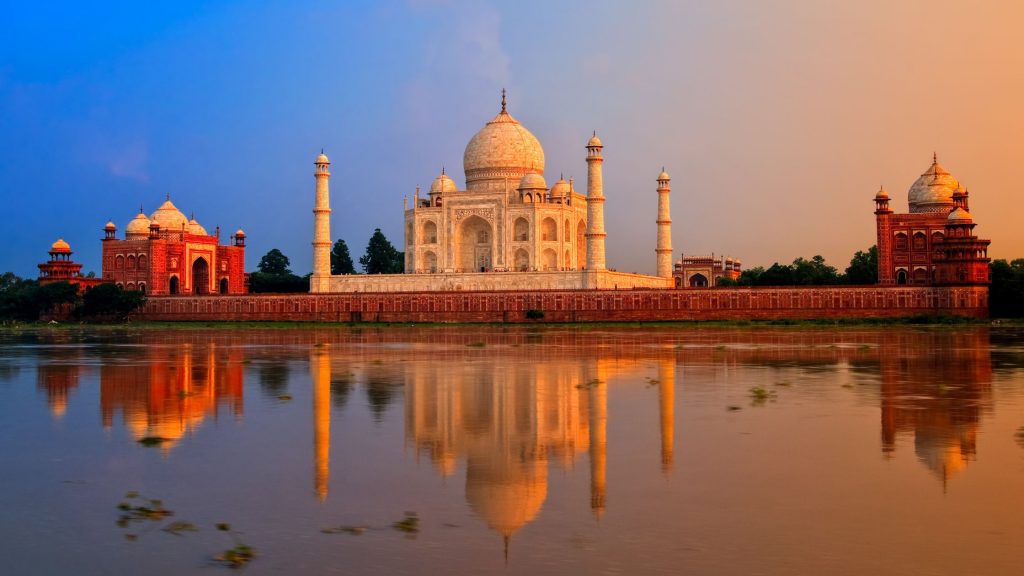 Step-by-Step Guide to Booking Your Taj Mahal Tickets Online
| | |
| --- | --- |
| Step | Details |
| Step 1 | Visit the official website of Archaeological Survey of India (ASI). |
| Step 2 | Select your ticket category based on nationality. |
| Step 3 | Choose entry date and time. |
| Step 4 | Provide accurate visitor details. |
| Step 5 | Complete payment through secure gateway. |
| Step 6 | Download and print e-ticket confirmation. |
For a hassle-free journey to the Taj Mahal, follow these step-by-step instructions for booking your tickets online:
Step 1: Visit the Official Website Begin your journey by accessing the official website of the Archaeological Survey of India (ASI), the authority responsible for Taj Mahal ticketing. This platform ensures a secure and legitimate booking process.
Step 2: Select Your Ticket Category Choose the appropriate ticket category based on your nationality, whether you're Indian, a foreigner, a citizen of a SAARC country, or a BIMSTEC country citizen. Each category comes with distinct pricing and entry privileges.
Step 3: Choose Entry Date and Time The next step involves selecting your preferred date and entry time for your Taj Mahal visit. Tickets are divided into morning and afternoon slots, allowing you to plan your day accordingly.
Step 4: Provide Visitor Details Enter accurate details for all visitors, including their names, ages, genders, and nationalities. Double-check the information to avoid any issues during the entry process.
Step 5: Make the Payment Proceed to the secure payment gateway to complete your transaction. Various payment methods, such as credit/debit cards, net banking, or e-wallets, are available for your convenience.
Step 6: Download the E-Ticket After successfully making the payment, download and print the e-ticket confirmation. During your visit, ensure you carry a valid photo ID that matches the information provided during the booking.
Ticket Prices and Categories
Category
Details
Price
Indian Nationals
Lowest ticket fares; additional charges for mausoleum entry.
Rs 45
Foreign Nationals
Higher ticket prices; often includes mausoleum entry.
Rs 1050
SAARC & BIMSTEC
Mid-range pricing; special category.
Rs 535
Children
Reduced fares Children (both Indian & Foreigner)
Free Entry
(below 15 years)
Ticket prices for the Taj Mahal vary based on the visitor's nationality and age. Here are the main ticket categories:
1. Indian Nationals: Citizens of India enjoy the lowest ticket prices. Keep in mind that additional charges might apply for entry to the main mausoleum.
2. Foreign Nationals: Foreign tourists have slightly higher ticket costs, and their tickets often include entry to the main mausoleum as well.
3. SAARC and BIMSTEC Countries: Visitors from SAARC and BIMSTEC member countries have a separate ticket category, with prices falling between those for Indian nationals and foreign tourists.
4. Children and Students: Reduced ticket prices are available for Indian national children and students with a valid ID card.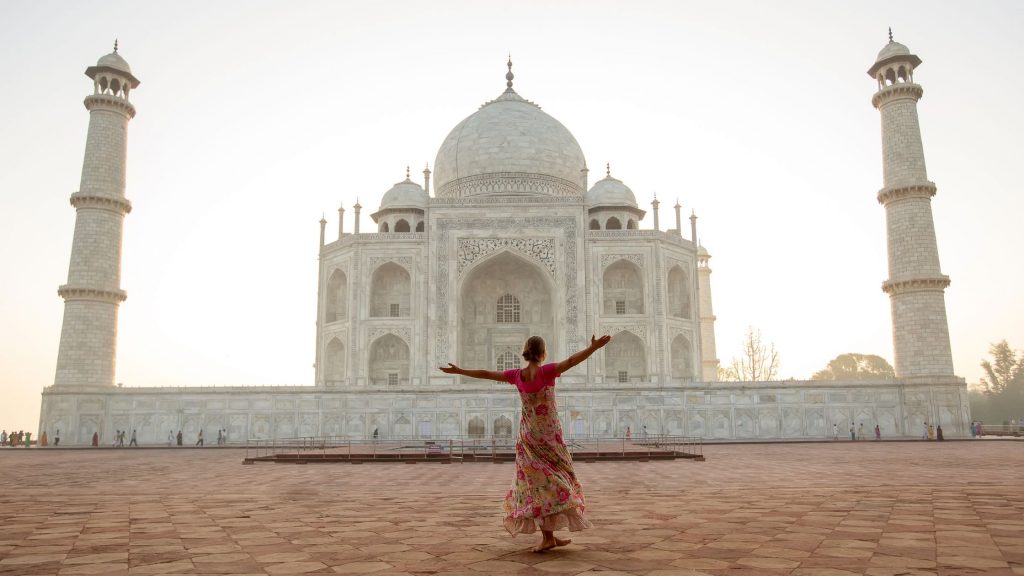 Additional Information and Tips
| | |
| --- | --- |
| Topic | Details |
| Ticket Validity | Valid only for selected date and time slot. |
| Security Checks | Expect security checks at entrance; avoid prohibited items. |
| Photography | Non-commercial photography allowed; special permission for video and tripod. |
| Dress Code | Modest and comfortable attire recommended. |
To make the most of your Taj Mahal visit, consider these additional pieces of information and tips:
1. Ticket Validity: Keep in mind that Taj Mahal tickets are valid only for the chosen date and time slot. Arriving on time ensures you won't miss your entry.
2. Security Checks: Similar to other popular tourist destinations, anticipate security checks at the entrance. To avoid any inconvenience, avoid bringing prohibited items like sharp objects, food, and large bags.
3. Photography: Non-commercial photography is permitted within the Taj Mahal premises, allowing you to capture the monument's beauty. However, video recording and the use of tripods require special permission.
4. Dress Code: While there's no strict dress code, it's recommended to dress modestly and comfortably while visiting the Taj Mahal. This shows respect for the site's cultural significance and ensures your comfort during the visit.
Frequently Asked Questions (FAQ)
1. How much does it cost to visit the Taj Mahal?
The ticket prices for visiting the Taj Mahal can vary depending on your nationality and age. Different rates apply to Indian citizens, citizens of SAARC and BIMSTEC countries, and foreign tourists. To get the most up-to-date information on ticket prices, it's recommended to check the official website or a reliable source.
2. Can I book tickets online to visit the Taj Mahal?
Absolutely! You can easily book your Taj Mahal tickets online through the official website of the Archaeological Survey of India (ASI). The online platform allows you to select your preferred date and time slot for your visit. During the booking process, you'll need to provide some personal information, choose the appropriate ticket type (such as Indian citizen or foreign tourist), and make your payment securely online.
3. Do I need to book my Taj Mahal tickets in advance?
While it's not always mandatory, booking your tickets in advance is highly recommended, especially if you plan to visit during peak tourist seasons. Booking in advance helps you secure your preferred time slot and saves you from potential long queues at the ticket counters.
4. Is it possible to buy tickets for the Taj Mahal on the spot?
Yes, you can purchase tickets for the Taj Mahal at the ticket counters located near its entrance. However, keep in mind that buying tickets on-site might lead to longer waiting times, particularly during busy times.
5. What documents are required for booking tickets online?
Typically, you'll need to provide a valid ID proof. Foreign tourists usually require their passport, while Indian citizens can use a government-issued ID. It's important to carry the same ID proof with you when you visit, as it might be checked at the entrance.
6. Are there any restrictions on the number of tickets I can book online?
Yes, there are limits to the number of tickets you can book in a single transaction. The specific limit might vary depending on factors like the type of ticket and availability. For larger groups, you might need to make multiple transactions.
7. Can I reschedule my visit date or time after booking online?
Some online booking platforms might allow you to reschedule, but this depends on availability and the terms of the platform. It's wise to review the cancellation and rescheduling policies before finalizing your booking.
8. Are there any additional charges associated with online booking?
There might be a small convenience or processing fee associated with online booking. The amount can vary based on the specific booking platform you use.
Final

Words
Opting for online booking of your Taj Mahal tickets emerges as a smart and convenient decision, setting the stage for an indelible journey to one of the planet's most captivating architectural marvels. By adhering to the systematic guide outlined within this all-encompassing piece, you ensure a seamless entrance, economize your precious time, and pave the way for a deep engagement with the mesmerizing charm of the Taj Mahal. As you traverse the grandeur of this homage to love, allow the essence of its storied past and timeless elegance to enthrall your senses. Wishing you a journey filled with delight and discovery!